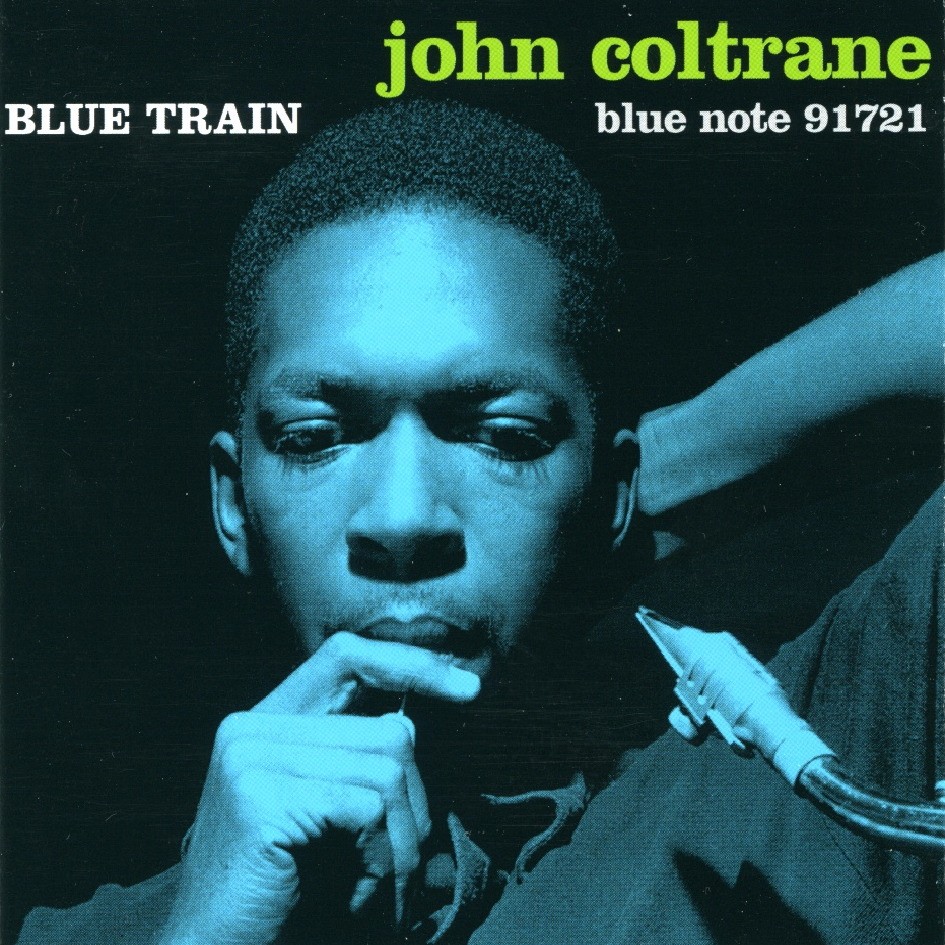 Blue Train (title track):

Wikipedia:
Released
1957
Recorded
September 15, 1957
Van Gelder Studio, Hackensack
Genre
Hard bop
Length

42

:

50

Label
Blue Note Records
BLP 1577
Producer
Alfred Lion
Blue Train is the second studio album by John Coltrane, released in 1957 on Blue Note Records, catalogue BLP 1577. Recorded at the Van Gelder Studio in Hackensack, New Jersey, it is Coltrane's second solo album, the only one he recorded for Blue Note as a leader, and the only one he conceived personally for the label. It has been certified a gold record by the RIAA.
The album was recorded in the midst of Coltrane's residency at the Five Spot as a member of the Thelonious Monk quartet. The personnel include Coltrane's once and future Miles Davis bandmates, Paul Chambers on bass and Philly Joe Jones on drums, both of whom had played on pianist Kenny Drew's trio album on Riverside Records the year before. Both trumpeter Lee Morgan and trombonist Curtis Fuller were up-and-coming jazz musicians, and both would be members of Art Blakey's Jazz Messengers, although not together.
All of the compositions were written by Coltrane, with the exception of the standard "I'm Old Fashioned." The title track is a long, rhythmically variegated blues with a sentimental minor theme that gradually shifts to major during Coltrane's first chorus. "Locomotion" is also a blues riff tune, in forty-four-bar form. During a 1960 interview, Coltrane described Blue Train as his favorite album of his own up to that point.
I'm Old Fashioned:

–
Track listing
Side one
"Blue Train" John Coltrane 10:43
"Moment's Notice" John Coltrane 9:10
Side two
"Locomotion" John Coltrane 7:14
"I'm Old Fashioned" Johnny Mercer, Jerome Kern 7:58
"Lazy Bird" John Coltrane 7:00
–
Locomotion:

–
Personnel:
John Coltrane — tenor saxophone
Lee Morgan — trumpet
Curtis Fuller — trombone
Kenny Drew — piano
Paul Chambers — bass
Philly Joe Jones — drums
Full album @ spotify:

-Egil