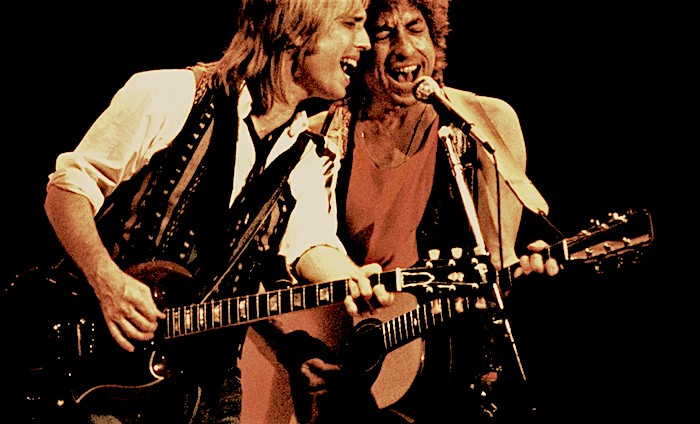 [vc_row][vc_column][vc_message message_box_color="mulled_wine" icon_fontawesome="fa fa-quote-left"]Composing it [When The Night Comes Falling From The Sky], yeah. Um… you know, it was bits and pieces of different places that went into writing that. Lines overheard here and there, you know, strung together over a long period of time, resulted in that particular piece.
~Bob Dylan (to Eliot Mintz – March 1991)
…Dylan sings wonderfully. The songs seems capable of kicking itself into even-higher gear, and as the band recognizes it, so does Dylan, who gets audibly more and more excited as the song progresses
~John Bauldie (about the TBS 1-3 version)[/vc_message][/vc_column][/vc_row]
On February 19, 1985 Bob Dylan recorded an awesome version of "When The Night Comes Falling From The Sky". It was not released until March 1991 on "The Bootleg Series (Rare & Unreleased) 1961-1991, Volume 3".
Studio A
The Power Station
New York City, New York
19 February 1985
The band included 2 "E-streeter's": Roy Bittan & Little "Stevie" Van Zandt..
Bob Dylan (guitar, vocal)
Roy Bittan (piano)
Robbie Shakespeare (bass)
Sly Dunbar (drums)
Queen Ester Marrow, Debra Byrd, Carolyn Dennis (backing vocals).
Steve van Zandt (guitar)

[vc_row][vc_column][vc_message message_box_color="mulled_wine" icon_fontawesome="fa fa-quote-left"]Beginning on low simmer, Dylan doesn't start cooking until the band join in – on 'I can see through your walls…' However, once he sits full square on the hot-plate, he bellows like a wild wolf.
~Clinton Heylin (Still On The Road)[/vc_message][/vc_column][/vc_row]
Continue reading "Bob Dylan: When The Night Comes Falling From The Sky – best studio version & 5 live versions" →