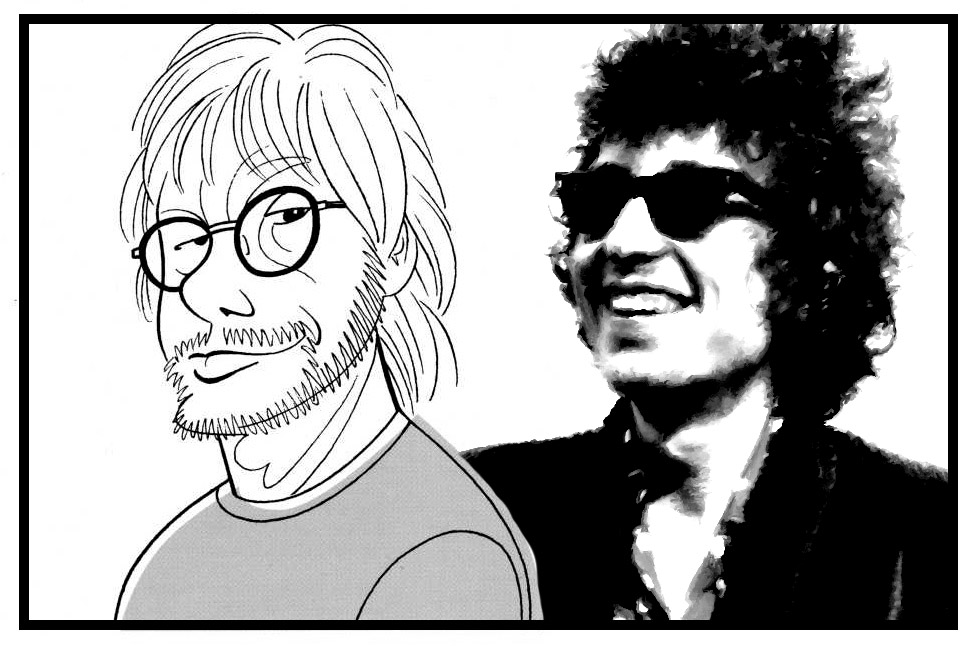 "This is a song by my hero"
– Warren Zevon (intro to Dark Eyes in Cleveland, 2000)
"Buffett I guess. Lightfoot. Warren Zevon. Randy. John Prine. Guy Clark. Those kinds of writers."
– Bob Dylan (on his favourite songwriters)
Let's listen to Warren Zevon's renditions of Bob Dylan's songs. He has done quite a few and they are wonderful.
We found 6 Dylan songs in his repertoire, if there are more, please tell us in the comments.
"'Lawyers, Guns and Money'. 'Boom Boom Mancini'. 'Down hard stuff'." And then he adds, "'Join me in LA' sort of straddles the line between heartfelt and primeval. His musical patterns are all over the place, probably because he's classically trained. There might be three separate songs within a Zevon song, but they're all effortlessly connected. Zevon was a musician's musician, a tortured one. 'Desperado Under the Eaves.' It's all in there."
– Bob Dylan on what he likes about Warren Zevon (Huffington post)
Let us start with Warren's last Dylan song, his heart breaking performance of Knocking on Heavens Door.
Mama, take this badge off of me
I can't use it anymore
It's gettin' dark, too dark for me to see
I feel like I'm knockin' on heaven's door

Knock, knock, knockin' on heaven's door
Knock, knock, knockin' on heaven's door
Knock, knock, knockin' on heaven's door
Knock, knock, knockin' on heaven's door
Warren Zevon – Knocking on heavens door (audio):