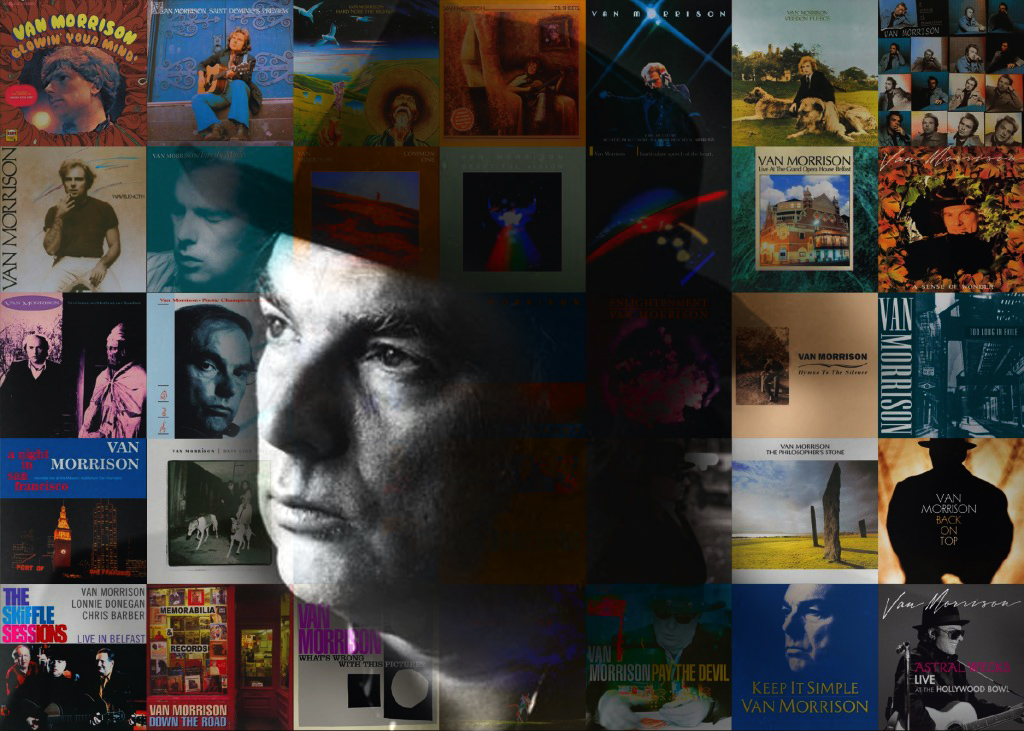 [vc_row][vc_column][vc_message message_box_style="outline" icon_fontawesome="fa fa-link" css_animation="bounceIn"]
Check out:
[/vc_message][/vc_column][/vc_row]
[vc_row][vc_column][vc_message message_box_color="mulled_wine" icon_fontawesome="fa fa-quote-left"]the uniqueness of his vision is rooted in experiences that are common ones. He has freely admitted in song and in conversation that he doesn't feel the need to know exactly what he is doing in the moment of creativity, or what the `meaning' of such work might be, … As he once sang, `Enlightenment, don't know what it is. Thus he is on a journey of discovery, down the road, and each fresh moment of performance has the potential to unlock another aspect not only of the song but of the experience that feeds and informs any given performance of it. As Morrison said in an interview for the BBC in 2006, `I don't want to just sing a song … anyone can do that … something else has got to happen. He also noted that the moments of achievement or of breakthrough are fleeting glimpses (or we might say `beautiful visions, revealed then clouded over once more): `it's momentary release … the minute it stops, it's gone. It is this kind of detail which should give us pause to consider Morrison's work..
–> Peter Mills (Hymns to the Silence: Inside the Words and Music of Van Morrison)[/vc_message][/vc_column][/vc_row]
To create this list we first created our individual top 50 lists and then merged them together. In order to make the final list more interesting and diverse, we restricted our individual lists to include a maximum of 4 songs from any album.
-Egil & Hallgeir
Spotify playlists at the end of the post.
[vc_row][vc_column][vc_message message_box_style="outline" icon_fontawesome="fa fa-link" css_animation="bounceIn"]
Check out:
[/vc_message][/vc_column][/vc_row]

–

–
[vc_row][vc_column][vc_message message_box_style="outline" icon_fontawesome="fa fa-link" css_animation="bounceIn"]

[/vc_message][/vc_column][/vc_row]

#1 Madame George
Producer: Lewis Merenstein
Album: Astral Weeks (1968)[vc_row][vc_column][vc_message message_box_color="mulled_wine" icon_fontawesome="fa fa-quote-left"]

'Madame George' is a whirlpool of emotion and remembrance, of melancholy, joy and empathy. It's like a beautiful dream that takes you back to a place of innocence and freedom and purity and possibility. Listening to 'Madame George' you can hear, you can even smell, those vast blue-sky days of your childhood. 'Madame George' is potent music. It's the eye of Astral Weeks, an album that has been equalled but never bettered. … 'Madame George' is thick with atmosphere. The claustrophobia of Madame George's house, the free air of the kids skipping stones and then it leads up to the coda where Morrison goes into a trance scatting "the love that loves to love" and he's completely lost into that place beyond words, floating on Davis' liquid bass lines. Neither Van Morrison nor anyone else has found their way back there.
–> Toby Creswell (1001 Songs. Hardie Grant Publishing)

[/vc_message][/vc_column][/vc_row][vc_row]

[vc_column][vc_message message_box_color="mulled_wine" icon_fontawesome="fa fa-quote-left"]

As Van moved through the songs of Astral Weeks, challenging a rock and roll beat in "Brown-Eyed Girl," hitting a rave-up with "Sweet Thing," Van grooving with the bass player, the crowd warmed to him and began to wait, with excitement and patience, for "Madame George," the most powerful piece of music ever to come from Van Morrison. It's a story—Van's words and his voice provide the scary beauty and the instruments the drama. It's out of Ireland, this song, and in a way it's something like the childhood tales of Dylan Thomas in Portrait of the Artist As A Young Dog, stories of a child entering into a strange world of adults that can be trusted but cannot be understood. Van moved through the song slowly, getting into it, his singing strong­er with each line, until, gone from Ma­dame George now, he sang his finest verses, a child remembering what childhood meant:

And you know you gotta go
Round that train from Dublin
up the sandy road
Throwing pennies on the bridges down below
Say goodbye to Madame George

It ended softly, Van just whispering with all he had, holding unto the words until the time was right: "The train, the train, get on the train, say goodbye, goodbye…"
–> Greil Marcus (San Francisco Express Times, February 25, 1969)

[/vc_message][/vc_column][/vc_row]