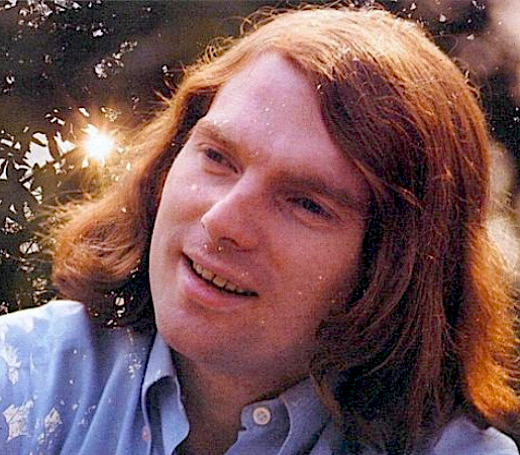 [vc_row][vc_column][vc_message message_box_color="mulled_wine" icon_fontawesome="fa fa-quote-left"]Down on Cyprus Avenue
With a childlike vision leaping into view
Clicking, clacking of the high heeled shoe
Ford and Fitzroy, Madame George[/vc_message][/vc_column][/vc_row]
TOC
Facts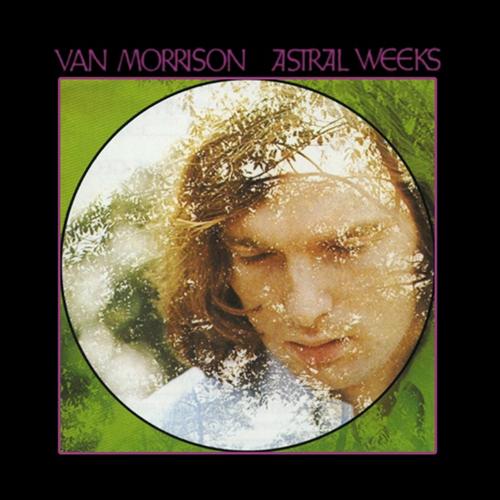 Wikipedia:
Recorded September 25, 1968
"Madame George" is a ten-minute song by Van Morrison. It appears on the album Astral Weeks, released in 1968. The song features Morrison performing the vocals and acoustic guitar. It also features a double bass, flute, drums, vibraphone, and a string quartet.
The main theme of the song is about leaving the past behind. The character of Madame George is considered by many to be a drag queen, although Morrison himself denied this in a Rolling Stone interview. He later claimed that the character was based on six or seven different people: "It's like a movie, a sketch, or a short story. In fact, most of the songs on Astral Weeks are like short stories. In terms of what they mean, they're as baffling to me as to anyone else. I haven't got a clue what that song is about or who Madame George might have been."
Van Morrison, speaking to biographer Ritchie Yorke about the writing and meaning of the song, said in part:
"Madame George" was recorded live. The vocal was live and the rhythm section and the flute too and the strings were the only overdub. The title of the song confuses one, I must say that. The original title was "Madame Joy" but the way I wrote it down was "Madame George". Don't ask me why I do this because I just don't know. The song is just a stream of consciousness thing, as is "Cyprus Avenue"…"Madame George" just came right out. The song is basically about a spiritual feeling.
An earlier recording with slightly altered lyrics and a much swifter tempo changes the tone considerably from the Astral Weeks recording, which is downbeat and nostalgic; the earlier recording is joyous, and seems to be from the point of view of a partygoer who sees the titular character. This version surfaced on the 1973 release T.B. Sheets, which compiled unreleased recordings Morrison had made for Bang Records in 1967:
Musicians
Van Morrison – vocals, acoustic guitar
Richard Davis – double bass
Connie Kay – drums
John Payne – flute
Larry Fallon – string arrangements
Production
Lewis Merenstein – producer
Brooks Arthur – engineer
Ed Thrasher – art director
Joel Brodsky – photography
Steve Woolard – reissue production
Kevin Gray – reissue remastering
Live:
Known Performances: 85
First performance: August 9, 1968 in Boston, US
Last performance: September 21, 2016 in Holywood, Northern Ireland
The first performance of Madame George, from Boston. Catacombs, August 9 -1968 (audio):
"In November 1968, Van Morrison released the album "Astral Weeks," which is so acclaimed that on an average of greatest albums of all time lists, it ranks number 15. He spent most of 1968 living in Boston and developing the unique sound that would result in that album.
It turns out that the show was recorded by none other than Peter Wolf, who was a Boston D.J. at the time, but would become the long time lead singer of the J. Geils Band. He used a reel-to-reel machine set up on the stage, at a small Boston club called The Catacombs in August 1968. So while it is an audience recording, to my ears it sounds as good as many soundboard recordings, especially considering the concert recording standards of 1968. If you're a fan of Morrison's music, you need to hear this! It contains three songs that would appear on "Astral Weeks" later that year: "Beside You, "Madame George," and "Cyprus Avenue."
(Albums That Should Exist)
"There was a copy of the Catacombs gig that I could listen to. (The source said only a few people had heard it, passed along by someone who used to work for Morrison.) In the course of an afternoon, I went from wondering about the secret history of Astral Weeks to listening, jaw on floor, to a show in which Van Morrison became Van Morrison."
–> Ryan H. Walsh – Astral Weeks: A secret history of 1968 (2018) 
Quotes
MADAME GEORGE: Morrison's first Celtic soul, Joycean stream-of-consciousness epic, from the the album that first declared his genius, Astral Weeks (1968). A softly strummed accoustic guitar, violin and flute lead us into a cryptic mediation on Morrison's Belfast childhood. "When you fall into a trance…" indeed. Who exactly was Madame George, "in the corner playing dominoes in drag"? Morrison himself confessed that he had no idea about a song that ranges between Belfast, Dublin and Notting Hill Gate in London. But "the love's the love that loves to love" is all you need to know. Indispensible.
–> Mick Brown (telegraph.co.uk)
As Van moved through the songs of Astral Weeks, challenging a rock and roll beat in "Brown-Eyed Girl," hitting a rave-up with "Sweet Thing," Van grooving with the bass player, the crowd warmed to him and began to wait, with excitement and patience, for "Madame George," the most powerful piece of music ever to come from Van Morrison. It's a story—Van's words and his voice provide the scary beauty and the instruments the drama. It's out of Ireland, this song, and in a way it's something like the childhood tales of Dylan Thomas in Portrait of the Artist As A Young Dog, stories of a child entering into a strange world of adults that can be trusted but cannot be understood. Van moved through the song slowly, getting into it, his singing strong­er with each line, until, gone from Ma­dame George now, he sang his finest verses, a child remembering what childhood meant:
And you know you gotta go
Round that train from Dublin
up the sandy road
Throwing pennies on the bridges down below
Say goodbye to Madame George
It ended softly, Van just whispering with all he had, holding unto the words until the time was right: "The train, the train, get on the train, say goodbye, goodbye…"
–> Greil Marcus (San Francisco Express Times, February 25, 1969)
"Madame George exemplifies the album's mood of heightened nostalgia, its pitch of ecstatic longing. Earlier attempts at the song recorded with Berns came out sounding boorish and flat-footed. Now working with New York producer Lewis Merenstein, Morrison and his hired hands instinctively divine the heart of it, capturing an entire street world in 10 minutes with three simple acoustic guitar chords, fluttering flute, backstreet violin and Richard Davis's double bass, the elastic anchor which holds the whole thing together. The charismatic drag queen of the title – an amalgam of six or seven different people, according to Morrison – is a wonderfully elusive construct around whom a rich cast of characters spin. ..
Although his lyricism has never been more colourful or evocative, the key line is a simple one: "Say goodbye." Madame George is one long letting go: to time, place, people; above all to innocence. It ranks among the most beautiful and heartbreaking farewells in popular music."
–> Graeme Thomson (TheGuardian.com: Van Morrison – 10 of the best)
'Madame George' is a whirlpool of emotion and remembrance, of melancholy, joy and empathy. It's like a beautiful dream that takes you back to a place of innocence and freedom and purity and possibility. Listening to 'Madame George' you can hear, you can even smell, those vast blue-sky days of your childhood. 'Madame George' is potent music. It's the eye of Astral Weeks, an album that has been equalled but never bettered. … 'Madame George' is thick with atmosphere. The claustrophobia of Madame George's house, the free air of the kids skipping stones and then it leads up to the coda where Morrison goes into a trance scatting "the love that loves to love" and he's completely lost into that place beyond words, floating on Davis' liquid bass lines. Neither Van Morrison nor anyone else has found their way back there.
–> Toby Creswell (1001 Songs. Hardie Grant Publishing)
Madame George (take 4) from Astral Weeks Extended Edition, lovely and different from the original album version, no orchestration, more subdued singing, it offers a muted variation on the original:
Lyrics
Down on Cyprus Avenue
With a childlike vision leaping into view
Clicking, clacking of the high heeled shoe
Ford and Fitzroy, Madame George
Marching with the soldier boy behind
He's much older now with hat on drinking wine
And that smell of sweet perfume comes drifting through
The cool night air like Shalimar
And outside they're making all the stops
The kids out in the street collecting bottle-tops
Gone for cigarettes and matches in the shops
Happy taken Madame George
That's when you fall
Whoa, that's when you fall
Yeah, that's when you fall
When you fall into a trance
Sitting on a sofa playing games of chance
With your folded arms and history books
You glance into the eyes of Madame George
And you think you found the bag
You're getting weaker and your knees begin to sag
In a corner playing dominoes in drag
The one and only Madame George
And then from outside the frosty window raps
She jumps up and says, Lord, have mercy I think it's the cops
And immediately drops everything she gots
Down into the street below
And you know you gotta go
On that train from Dublin up to Sandy Row
Throwing pennies at the bridges down below
And the rain, hail, sleet, and snow
Say goodbye to Madame George
Dry your eye for Madame George
Wonder why for Madame George
And as you leave, the room is filled with music
Laughing, music, dancing, music all around the room
And all the little boys come around, walking away from it all
So cold, and as you're about to leave
She jumps up and says, hey love, you forgot your gloves
And the gloves to love, to love the gloves
To say goodbye to Madame George
Dry your eye for Madame George
Wonder why for Madame George
Dry your eyes for Madame George
Say goodbye in the wind and the rain on the back street
In the backstreet, in the back street
Say goodbye to Madame George
In the backstreet, in the back street, in the back street
Down home, down home in the back street
Gotta go, say goodbye, goodbye, goodbye
Dry your eye, your eye, your eye, your eye, your eye
Say goodbye to Madame George
And the loves to love to love the love
Say goodbye, goodbye, goodbye
Say goodbye goodbye, goodbye, goodbye to Madame George
Dry your eye for Madame George
Wonder why for Madame George
The love's to love, the love's to love, the love's to love
Say goodbye, goodbye
Get on the train
Get on the train, the train, the train
This is the train, this is the train
Whoa, say goodbye, goodbye, goodbye, goodbye
Get on the train, get on the train
Live versions
Dublin November 1973 (audio):

–
Van Morrison, Madame George, w Ritchie Buckley and Arty McGynn, Grand Opera house, October 23 1984:

–
Stratford On Avon 09.11.2001:

–
The wonderful version from The Hollywood Bowl, 2008:

–
Constitution Hall – Washington DC 07-08-2009:

–
Olympia Theatre Dublin – 10th December 2014
With a nice itro

Cover Versions
Joy Crookes
Marianne Faithfull:
Phoebe Snow:
–
[vc_row][vc_column][vc_message message_box_style="outline" icon_fontawesome="fa fa-link" css_animation="bounceIn"]
Check out:
[/vc_message][/vc_column][/vc_row]
Sources
Wikipedia

Ryan H. Walsh – Astral Weeks: A secret history of 1968 (2018)

 
–
ivan.vanomatic.de (wonderful website for VM statistics)
Greil Marcus (San Francisco Express Times, February 25, 1969)
Toby Creswell (1001 Songs. Hardie Grant Publishing)
Graeme Thomson (TheGuardian.com: Van Morrison – 10 of the best)
Mick Brown (telegraph.co.uk)