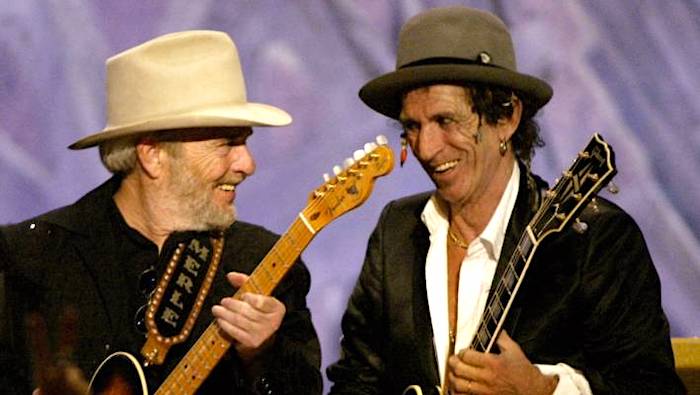 Merle Ronald Haggard (April 6, 1937 – April 6, 2016) was an American country singer, songwriter, guitarist, and fiddler.
"Sing Me Back Home" is a song written and recorded by American country music artist Merle Haggard and The Strangers. It was released in November 1967 as the first single and title track from the album Sing Me Back Home. In 2019, Rolling Stone ranked "Sing Me Back Home" No. 32 on its list of the 40 Saddest Country Songs of All Time.
Bob Dylan
Dylan covered this song in September 1985 – Farm Aid Rehearsals – with Tom Petty & The Heartbreakers.
Tracks from this rehearsal first started circulating in June 2016.
This is a pretty good performance, even though he doesn't remember a lot of the lyrics.

Continue reading "Bob Dylan, Keith Richards, Gram Parsons, Joan Baez Cover "Sing Me Back Home" (Merle Haggard)" →