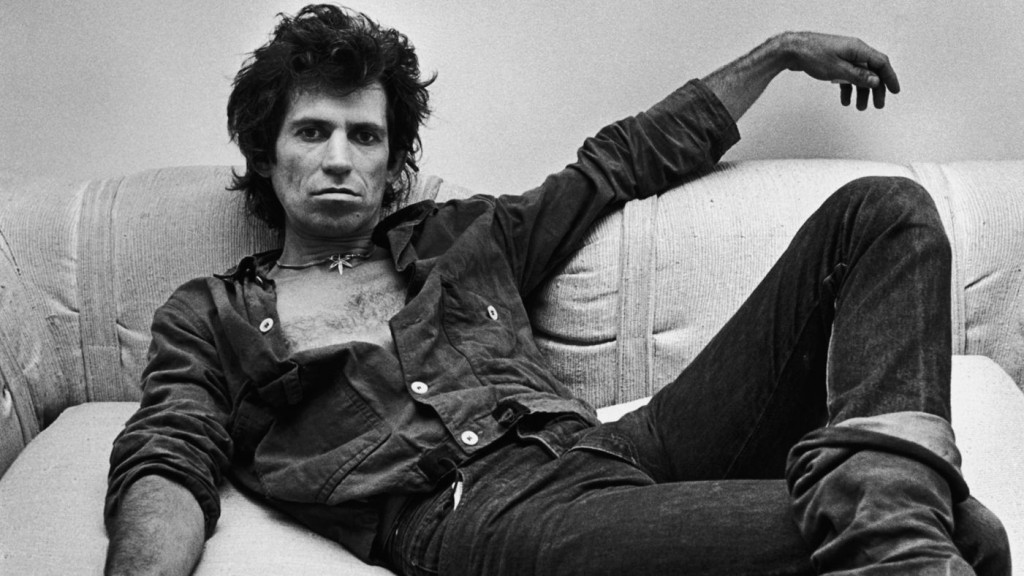 From Wikipedia:
Born
18 December 1943 (age 77)
Dartford, Kent, England, United Kingdom
Origin
London, England
Genres
Rock, blues, blues rock, rhythm and blues, rock and roll
Occupations
Musician, singer-songwriter, record producer, actor
Instruments
Guitar, vocals, bass guitar, keyboards, percussion
Years active
1962–present
Labels
Decca, Rolling Stones, Virgin/EMI, Mindless
Associated acts
The Rolling Stones, The Dirty Strangers, The Dirty Mac, The New Barbarians, The X-Pensive Winos
Website
www.keithrichards.com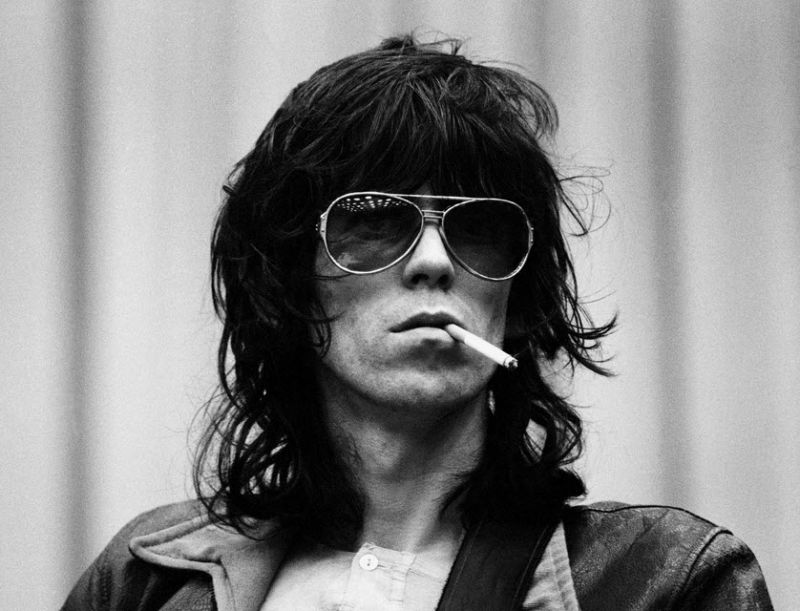 Keith Richards (born 18 December 1943) is an English musician, songwriter and founding member of the English rock band The Rolling Stones. Rolling Stone magazine said Richards had created "rock's greatest single body of riffs," ranking him 4th on its list of 100 best guitarists. Fourteen songs Richards wrote with the Rolling Stones' lead vocalist Mick Jagger are listed among Rolling Stone magazine's "500 Greatest Songs of All Time." Richards's notoriety for illicit drug use stems in part from several drug busts during the late 1960s and 1970s and his candor regarding his addiction to, and eventual abstinence from, heroin.
Happy – Live 1972:

Well I never kept a dollar past sunset,
It always burned a hole in my pants.
Never made a school mama happy,
Never blew a second chance, oh no
He's acknowledged as perhaps the greatest rhythm guitarist in rock & roll, but Keith Richards is even more legendary for his near-miraculous ability to survive the most debauched excesses of the rock & roll lifestyle. His prodigious consumption of drugs and alcohol has been well documented, and would likely have destroyed anyone with a less amazing endurance level. On-stage with the Rolling Stones, he epitomized guitar-hero cool as the quiet, stoic alter ego to Mick Jagger's extroverted frontman, a widely imitated image made all the more fascinating by his tightrope-walking hedonism. Yet that part of Richards' mystique often overshadows his considerable musical legacy. Arguably the finest blues-based rhythm guitarist to hit rock & roll since his idol Chuck Berry, Richards knocked out some of the most indelible guitar riffs in rock history, and he did it so often and with such apparent effortlessness that it was easy to take his songwriting skills for granted. His lean, punchy, muscular sound was the result of his unerring sense of groove and intuitive use of space within songs, all of which played a major part in laying the groundwork for hard rock. Never intensely interested in soloing, Richards preferred to work the groove using open-chord tunings drawn from Delta blues, and his guitars were often strung with only five strings for cleaner fingering, which made it difficult for cover bands to duplicate his distinctive sound precisely. For all his rock-star notoriety, Richards was perfectly happy in the confines of a group, and thus was the last Rolling Stone to release a side-project solo album; his 1988 solo debut appeared more than a quarter century after he co-founded the band that earned him the nickname "Mr. Rock and Roll."
~Steve Huey (allmusic.com)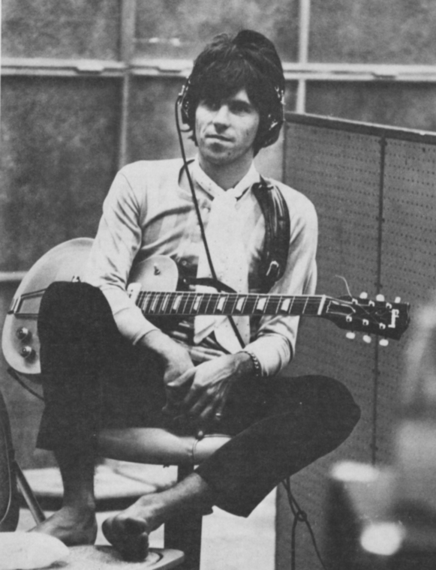 You Got The Silver – Live:

You got my heart you got my soul
You got the silver you got the gold
You got the diamonds from the mine
Well that's all right, it'll buy some time

–

"There's something beautifully friendly and elevating about a bunch of guys playing music together. This wonderful little world that is unassailable. It's really teamwork, one guy supporting the others, and it's all for one purpose, and there's no flies in the ointment, for a while. And nobody conducting, it's all up to you. It's really jazz__that's the big secret. Rock and roll ain't nothing but jazz with a hard backbeat."
― Keith Richards, Life
–
Keith Richards Desert Island Discs – Talks about his life and career- Radio Broadcast 25/10/2015
–
Album of the day:
Exile on Main St. (1972):