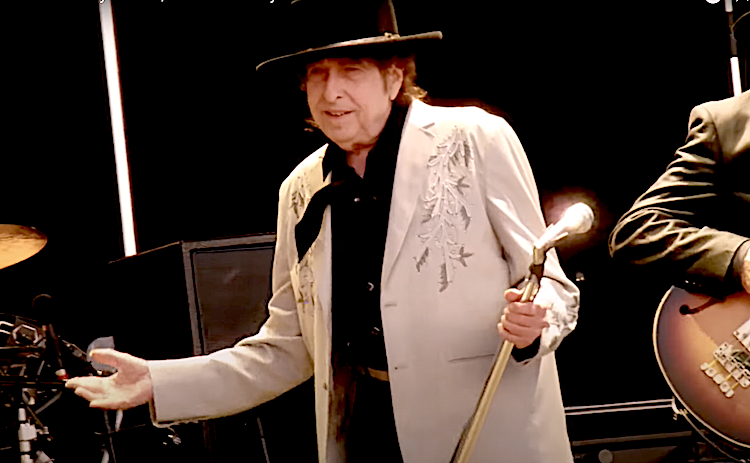 Pointed threats, they bluff with scorn,
Suicide remarks are torn
From the fool's gold mouthpiece, the hollow horn
Plays wasted words, proves to warn
That he not busy being born is busy dying
Happy 81st Birthday to the GREATEST Artist of Our Time.
Dylan has always been busy being born. At the age of 81 he will start his second leg of the 2022 "World Wide Tour" in Spokane, Washington on May 28, performing at peak levels, bringing awe & joy to those lucky enough to understand & participate.
If you're a true "performing artist", it's hard to retire. You gotta be yourself to the end. And we all know that Zimmy will not back down.
Here @ borntolisten.com, alldylan.com & musicthisday.com we got about 2000 Bob Dylan posts alive. In this tribute I'll try to give an overview & hopefully lead you [the reader] to material you might find interesting.
Continue reading "Happy 81st Birthday Bob Dylan! – Best Songs, Live Performances, Covers, Interviews and more…" →