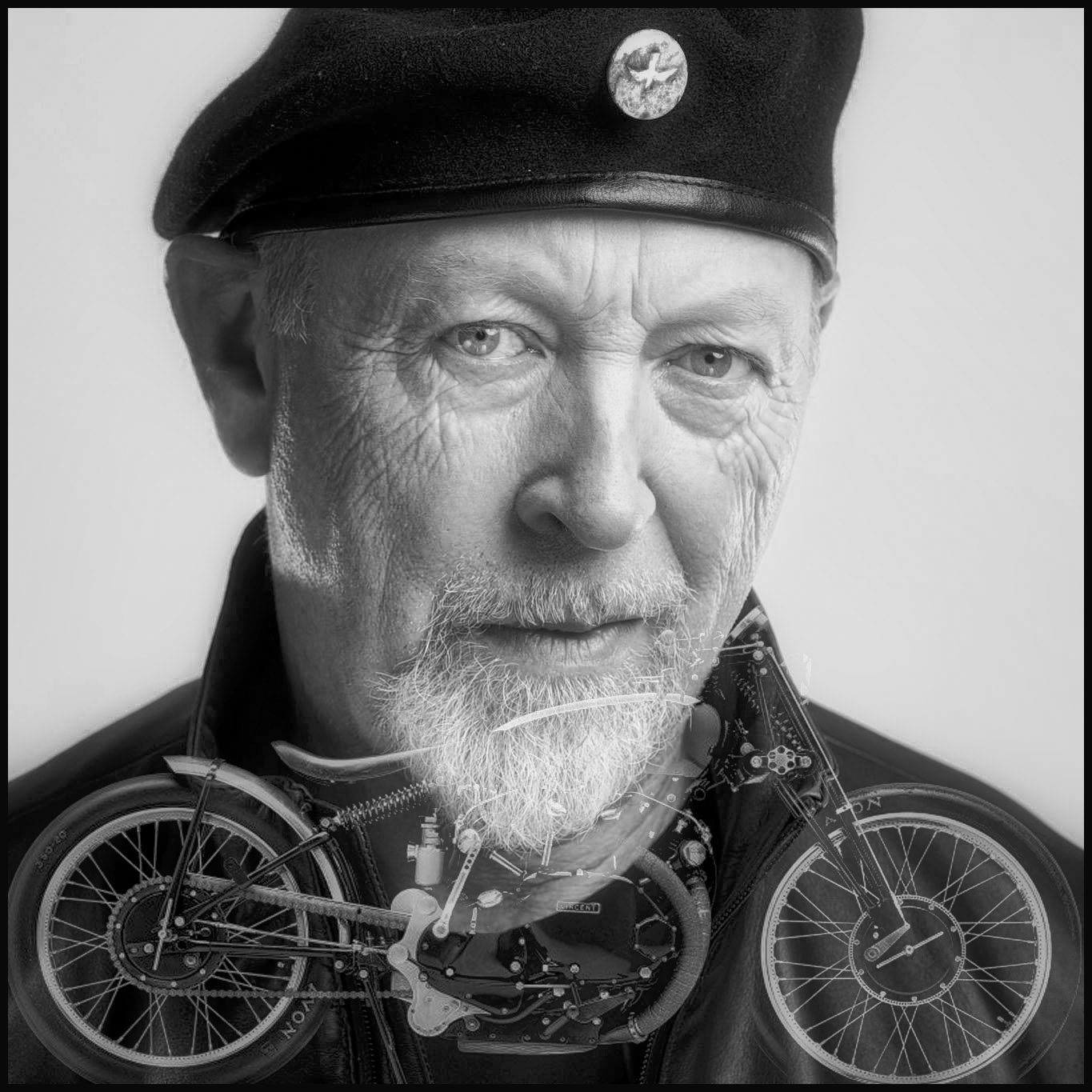 A simple boy meets girl story, somewhat complicated by the presence of a motorcycle
– Richard Thompson
1952 Vincent Black Lightning is a song by guitarist Richard Thompson from his 1991 album Rumor and Sigh. It tells the story of a thief named James and the girl Red Molly whom he charms with a ride on his 1952 Vincent Black Lightning motorcycle. Despite not being issued as a single, became a fan favourite and is one of Thompson's most highly acclaimed solo compositions.
Some months ago me and some friends had a "music night". Music Nights are gatherings where we pick a theme and each of us bring a playlist with 5 songs (and a few back up choices), we play our songs in turn, say why we picked the song and what it means to us. I've discovered many great songs and artists on these nights. This particular night the theme was "Story Songs" and one of my songs was 1952 Vincent Black Lightning by the great Richard Thompson. This made me listen, and "go into" the song even harder than I'd done before. What a great story song it is, a masterpiece.
"'Vincent' started with the frustration of coming from Britain and wanting to reflect British culture. It's hard to find mythological elements from my lifetime to build a song around, because American culture has been so dominant. The mythical places are Laramie and Cheyenne. 'Going Back to Lancaster' doesn't have the same ring to it. It's important to make music that incorporates elements from where you come from, so you're contributing something of yourself into the music. If you're from England and you're writing about the Mississippi Delta, there's something missing. You can be a good imitator, but what are you bringing to the process?"
– Richard Thompson, 2001
"When I was a kid, that was always the exotic bike, that was always the one, the one that you went 'ooh, wow'. I'd always been looking for English ideas that didn't sound corny, that had some romance to them, and around which you could pin a song. And this song started with a motorcycle, it started with the Vincent. It was a good lodestone around which the song could revolve"
– Richard Thompson to BBC radio
Continue reading "The Best Songs: 1952 Vincent Black Lightning by Richard Thompson" →