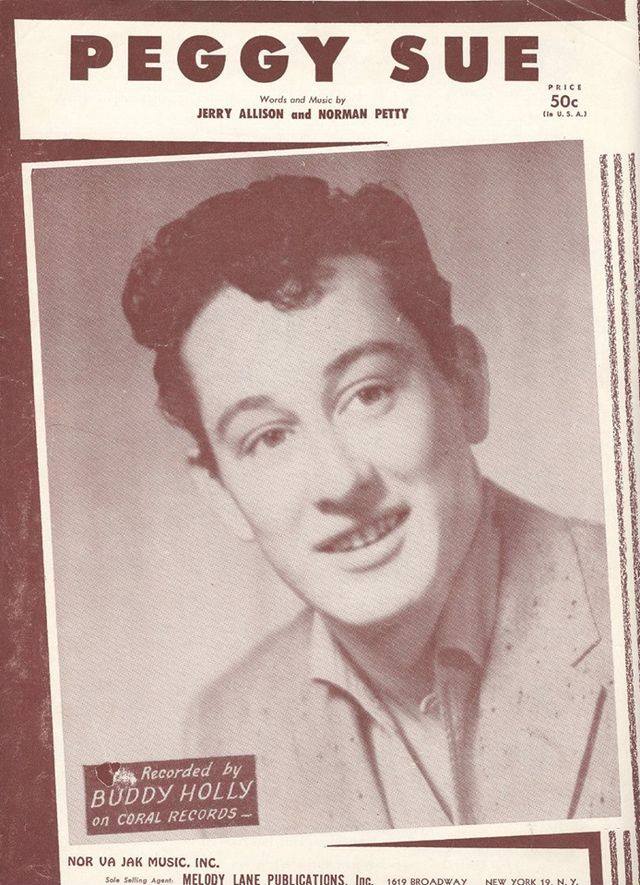 "Peggy Sue" is a rock and roll song written by Buddy Holly, Jerry Allison, and Norman Petty, recorded  early July of 1957. The Crickets are not mentioned on label of the single (Coral 9-61885), but band members Joe B. Mauldin (string bass) and Jerry Allison (drums) played on the recording. This recording was also released on Holly's eponymous 1958 album.
The song went to number 3 on the Billboard Top 100 chart in 1957.
In 1999, National Public Radio (NPR) included "Peggy Sue" on the NPR 100, a list of the "100 most important American musical works of the 20th century". The song was inducted into the Grammy Hall of Fame in 1999. Acclaimed Music ranked it as the 106th greatest song of all time and the third best song of 1957. Rolling Stone magazine ranked it number 197 on its list of the "500 Greatest Songs of All Time" in 2010.  The Rock and Roll Hall of Fame and Museum placed the song on its list of the "Songs That Shaped Rock and Roll".
Peggy Sue (tv performance from Dec. 1957):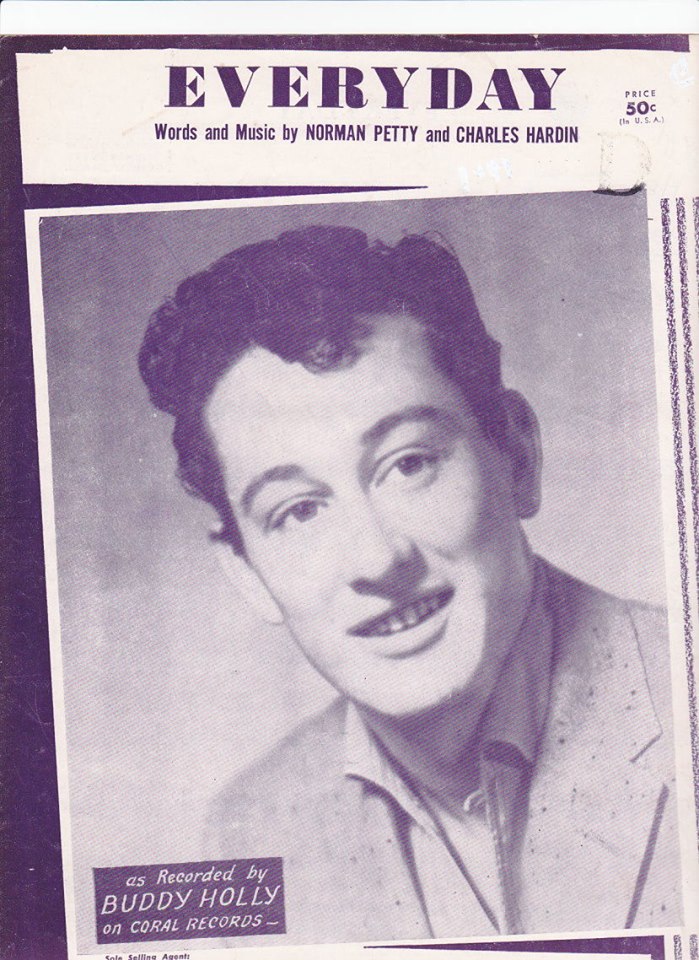 "Everyday" is a song written by Buddy Holly and Norman Petty, recorded by Buddy Holly and the Crickets on May 29, 1957, and released on September 20, 1957, as the B-side of "Peggy Sue". On the original single the Crickets are not mentioned, but it is known that Holly plays acoustic guitar; drummer Jerry Allison slaps his hands on his lap for percussion; Joe B. Mauldin plays a standup acoustic bass; and the producer Norman Petty's wife, Vi, plays the celesta (a keyboard instrument with a glockenspiel-like tone, used in such classical pieces as "Dance of the Sugarplum Fairy" from The Nutcracker). The song is an economical 2 minutes and 5 seconds long. It is ranked number 238 onRolling Stone magazine's list of the "500 Greatest Songs of All Time".
Everyday (audio):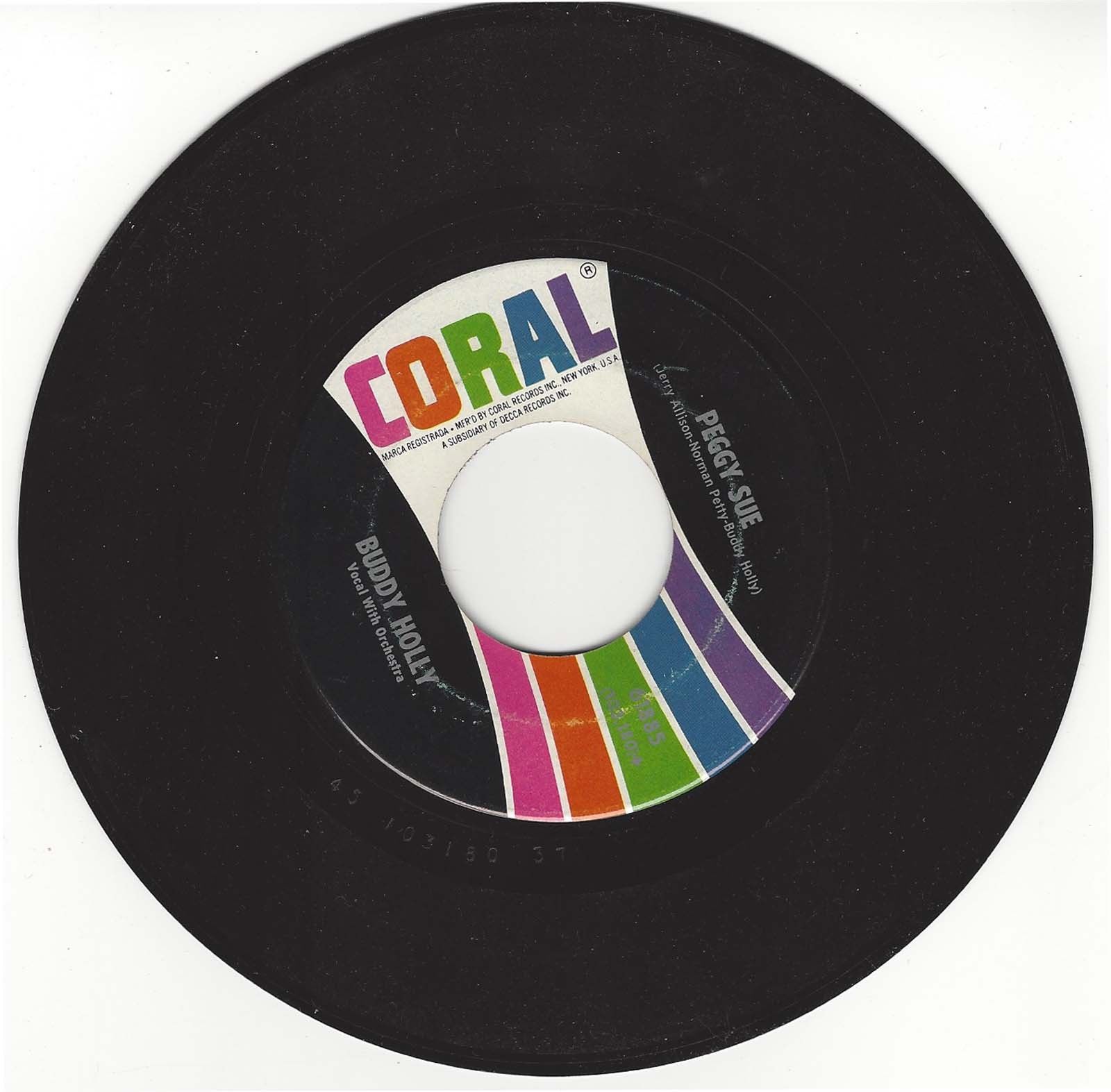 – Hallgeir