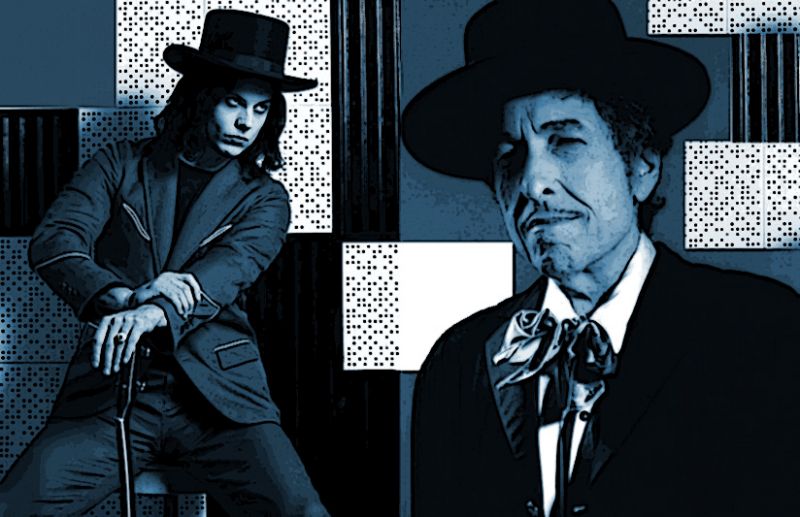 He's [Bob Dylan] very good at making sure you don't know him
-> Jack White (Mikael Wood interview – 2012
Wikipedia:
John Anthony White (born July 9, 1975) is an American singer, songwriter, multi-instrumentalist and producer. He is best known as the lead singer and guitarist of the duo the White Stripes, but has also had success in other bands and as a solo artist. White has enjoyed consistent critical and popular success and is widely credited as one of the key artists in the garage rock revival of the 2000s. He has won 12 Grammy Awards, and all three of his solo albums have reached number one on the Billboard charts. Rolling Stone ranked him number 70 on its 2010 list of "The 100 Greatest Guitarists of All Time". David Fricke's 2011 list ranked him at number 17.
Playing together
Ball And Biscuit (Jack White & Meg White)
State Theater, Detroit, Michigan – March 17, 2004

Continue reading "Bob Dylan and Jack White – Happy Birthday Jack White" →