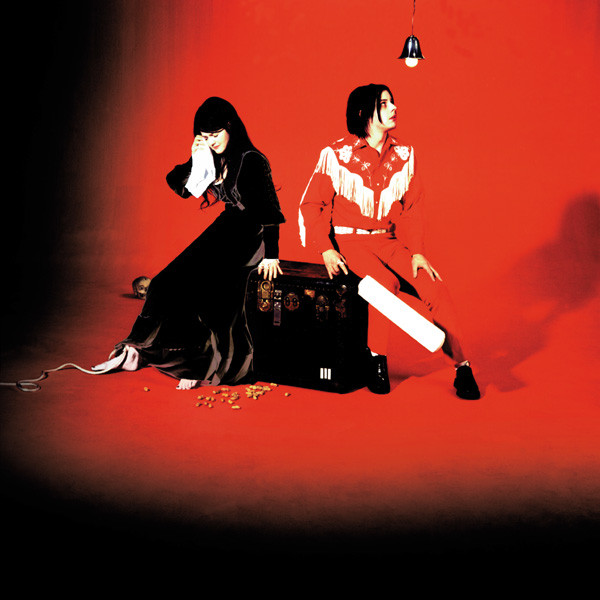 "..a work of pulverizing perfection,.. It will be one of the best things you hear all year"
-David Fricke (rollingstone.com)

"Crucially, the White Stripes know the difference between fame and success; while they may not be entirely comfortable with their fame, they've succeeded at mixing blues, punk, and garage rock in an electrifying and unique way ever since they were strictly a Detroit phenomenon. On these terms, Elephant is a phenomenal success."
-Heather Phares (allmusic.com)
Elephant is the fourth album by the American alternative rock duo The White Stripes. Released on April 1, 2003 on V2 Records, its release garnered near unanimous critical acclaim and commercial success, garnering a nomination for Album of the Year and a win for Best Alternative Music Album at the 46th Grammy Awards in 2004, peaking at No. 6 in the US Billboard charts and topping the UK album charts.
In later years the album has often been cited as the White Stripes' best work and one of the best albums of the 2000s; Rolling Stone magazine ranked it 390th on its list of "The 500 Greatest Albums of All Time" and later, the fifth-best of the decade.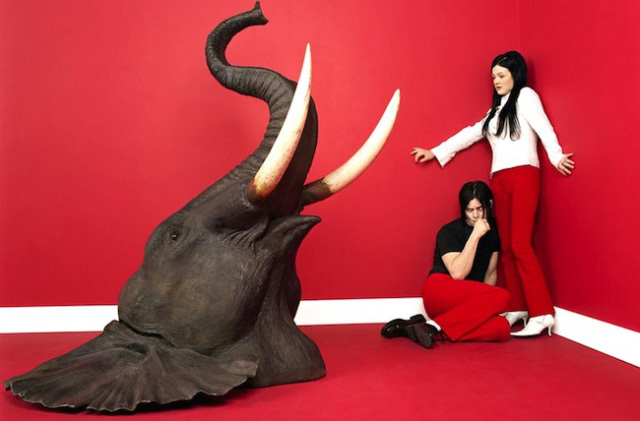 Seven Nation Army:

The album debuted at number one in the United Kingdom and reached number six on the Billboard 200 in the US.
The album won Grammys for Best Alternative Album and Best Rock Song ("Seven Nation Army").
In 2003, the album was ranked number 390 on Rolling Stone magazine's list of the 500 greatest albums of all time.
It was also placed thirty-ninth in Channel 4's list of the 100 Greatest Albums of all time.
In December 2003, NME made it their Album of the Year.
In 2011, Rolling Stone called Elephant the 5th best album of the decade, and Seven Nation Army the 6th best song of the decade.
The album was also included in the book 1001 Albums You Must Hear Before You Die.
There's No Home For You Here:

Track listing
| | | |
| --- | --- | --- |
| 1. | "Seven Nation Army" | 3:52 |
| 2. | "Black Math" | 3:04 |
| 3. | "There's No Home for You Here" | 3:44 |
| 4. | "I Just Don't Know What to Do with Myself" (Burt Bacharach, Hal David) | 2:46 |
| 5. | "In the Cold, Cold Night" | 2:58 |
| 6. | "I Want to Be the Boy to Warm Your Mother's Heart" | 3:21 |
| 7. | "You've Got Her in Your Pocket" | 3:40 |
| 8. | "Ball and Biscuit" | 7:19 |
| 9. | "The Hardest Button to Button" | 3:32 |
| 10. | "Little Acorns" (White, Mort Crim) | 4:09 |
| 11. | "Hypnotize" | 1:48 |
| 12. | "The Air Near My Fingers" | 3:40 |
| 13. | "Girl, You Have No Faith in Medicine" | 3:18 |
| 14. | "Well It's True That We Love One Another" | 2:43 |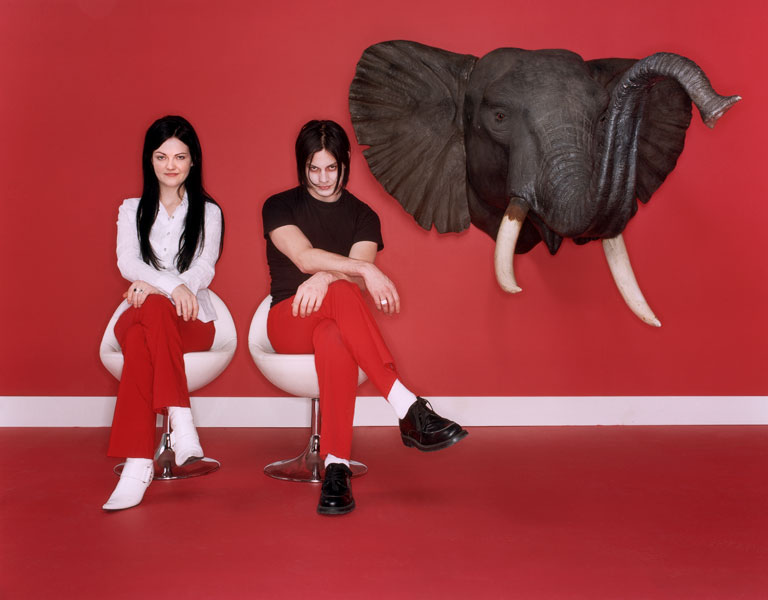 Spotify:

Youtube playlist:

-Egil