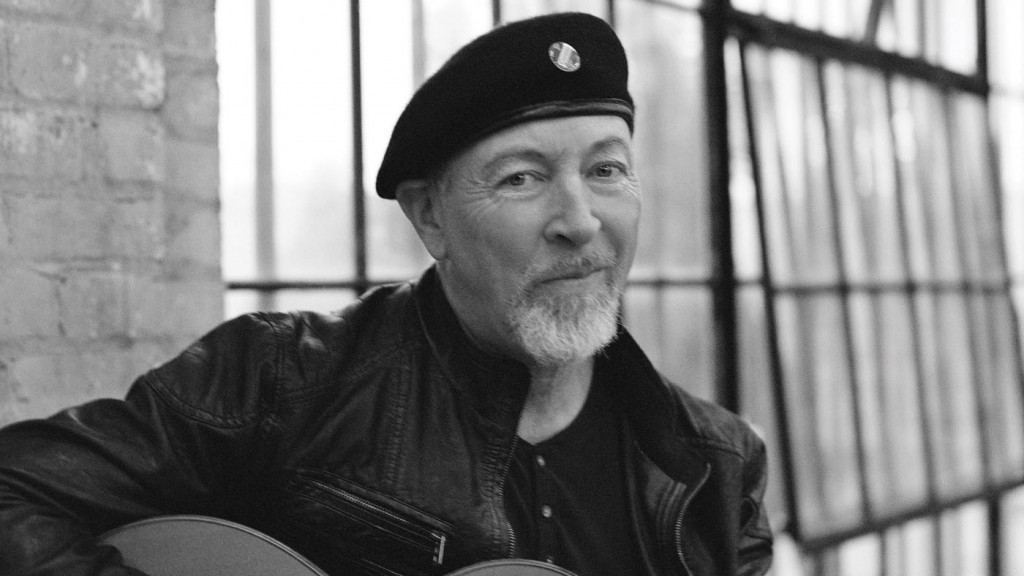 "The finest rock songwriter after Dylan and the best electric guitarist since Hendrix."
– Los Angeles Times
April 03: Richard Thompson was born in 1949 – Happy Birthday!
Richard John Thompson OBE was born 3 April 1949, he is a British songwriter, guitarist and recording and performing musician.
Thompson was awarded the Orville H. Gibson award for best acoustic guitar player in 1991. Artists who have recorded Thompson's compositions include such diverse talents as Del McCoury, R.E.M., Bonnie Raitt, Christy Moore, David Gilmour, Mary Black, Elvis Costello, Marshall Crenshaw, The Corrs, Sandy Denny, June Tabor, Joel Fafard, Maria McKee, Shawn Colvin, Norma Waterson, Martin Carthy, Nanci Griffith, Graham Parker, The Pointer Sisters, Maura O'Connell, Los Lobos, John Doe, Greg Brown, Bob Mould, Barbara Manning, Loudon Wainwright III, The Futureheads, Jeff Lang, Dinosaur Jr., David Byrne, and The Blind Boys of Alabama.
Check out our post about one of the saddest songs ever written, Walking on a Wire.
Richard Thompson BBC 4 Session 2013 (full set):

Thompson made his début as a recording artist as a member of Fairport Convention in September 1967. He continues to write and record new material regularly and frequently performs live throughout the world.
Named by Rolling Stone Magazine as one of the Top 20 Guitarists of All Time, Richard Thompson is also one of the world's most critically acclaimed and prolific songwriters. He has received Lifetime Achievement Awards for Songwriting on both sides of the Atlantic – from the Americana Music Association in Nashville to Britain's  BBC Awards and the prestigious Ivor Novello.
Thompson was appointed Officer of the Order of the British Empire (OBE) in the 2011 New Year Honours for services to music. On 5 July 2011, he was awarded an honorary doctorate by the University of Aberdeen.
Thompson's massive body of work includes over 40 albums, many Grammy nominations, as well as numerous soundtracks, including Werner Hertzog's Grizzy Man.
 Playlist: My 15 favourite Richard Thompson songs:
Old friends, you lose so many/
You get run around, all over town/
The wear and the tear, oh it just drives you down/
St Mungo's with its dirty old sheets/
Beats standing all day down on Scarborough Street/
Al Bowlly's in heaven and I'm in limbo now
– Hallgeir