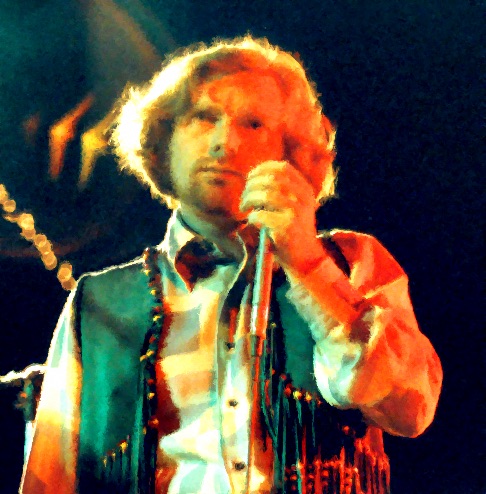 [vc_row][vc_column][vc_message message_box_color="mulled_wine" icon_fontawesome="fa fa-quote-left"]And it stoned me to my soul
Stoned me just like Jelly Roll
And it stoned me
And it stoned me to my soul
Stoned me just like goin' home
And it stoned me[/vc_message][/vc_column][/vc_row]
TOC
Facts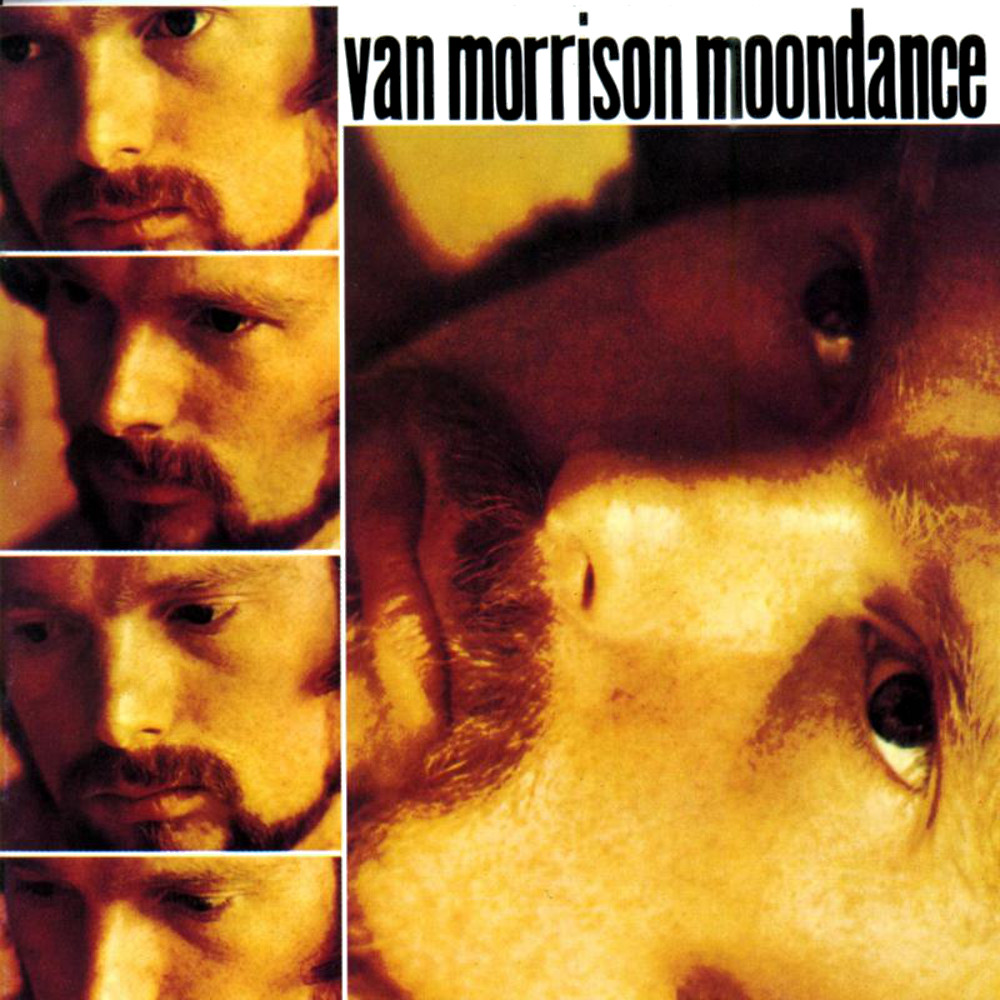 Wikipedia:
"And It Stoned Me" is a song by Van Morrison. It is the opening track on his 1970 solo album, Moondance.
"And It Stoned Me" was recorded in summer 1969 at Warner Publishing Studio in New York City.
As Morrison biographer Ritchie Yorke described it, the song remembered "how it was when you were a kid and just got stoned from nature and you didn't need anything else".
Music critic Johnny Rogan describes "And It Stoned Me" as "a wonderfully understated remembrance" of that experience, with "no pat moralizing or sentimentality."
During this song Morrison sings: "…Stoned me just like Jelly Roll. And it stoned me." That lyric is thought to be a reference to jazz musician Jelly Roll Morton, whose recordings Morrison listened to with his father as he was growing up.
Rogan describes the saxophone solo as one of the best in any of Morrison's songs.
Musicians
Van Morrison – vocals, guitar
John Klingberg – bass guitar
Jeff Labes – piano
Gary Mallaber – drums
John Platania – guitar
Jack Schroer – alto saxophone
Collin Tilton – tenor saxophone
Production
Van Morrison – Producer
Bob Cato – design
Steve Friedberg – engineering
David Gahr – photography
Alan Light – liner notes
Tony May – engineering
Lewis Merenstein – executive production
Janet Planet – liner notes
Neil Schwartz – engineering
Elliot Scheiner – engineering
Shelly Yakus – engineering
Live:
Known Performances: 48
First performance: June 1969 in New York, US
Last performance: October 6, 2010 in San Diego, US
Montreux 18th of June 1980:
San Francisco 1970 (medley with These Dreams of You) audio:
Quotes
"I suppose I was about 12 years old. We used to go to a place called Ballystockart to fish. We stopped in the village on the way up to this place and I went to this little stone house, and there was an old man there with dark weather-beaten skin, and we asked him if he had any water. He gave us some water which he said he'd got from the stream. We drank some and everything seemed to stop for me. Time stood still. For five minutes everything was really quiet and I was in this 'other dimension'. That's what the song is about."
– Van Morrison
"…several verses relating the various escapades of the two boyhood friends, singing songs, getting drunk with a neighbor on their way home, brilliantly painting a picture of the day's events with an almost cinematic succinctness that manages to perfectly capture the memorable feeling of joy, of youth unfettered by responsibility that seems to permeate the track.
Van Morrison, perhaps more than any other artist, can cram a single verse with so many vivid images and emotions, all rendered with poetic ease in the song's second verse: "Then the rain let up and the sun came up/And we were getting dry/Almost let a pick-up truck nearly pass us by/So we jumped right in and the driver grinned/And he dropped us up the road/We looked at the swim and we jumped right in/Not to mention fishing poles." Morrison ends the song with an extended chorus, driving the point home, opening up his vocals to meet the rising horns and scaling piano as the track reaches a gentle climax."
– Tom Maginnis (Allmusic)
"And it Stoned Me, is one of those Van numbers that immediately places you somewhere else.  However, the imagery from this one isn't of a mystical nature; based instead in, what I imagine is some teenage memory. The rural language vividly conjures up images of an innocent time gone by. The images and events that Van recounts are obviously remembered with great affection. In fact he recalls it all so clearly, you may be forgiven for thinking it has just happened…
…Van's vocal delivery here is first class; if ever a singer's voice was perfect for a song then this is it. It is one of Morrison's strongest opening songs and he's recorded a good few of those."
– Mark Holmes – Van Morrison 20 Best Albums: A Guide (2013)
"And It Stoned Me' seems to strongly evoke atmospheres within the outside world which reflect the internal life, so that the happiness and joyousness of life felt by the boys in the song somehow brings about the events of the song. The kindness of the old man who gives them the bottles of drink from his great big gallon j ar, the good fortune of the pick-up truck being hailed, and stopping, at the last minute, the wish that it won't rain all day, followed by `Then the rain let up, and the sun came up' – there is an atmosphere of harmoniousness niousness and correspondence between desire and experience which is free and uncluttered, undenied and undeniable. These moments may be mistaken as the natural order but are also celebrated and noticed as rare and special: 'And it stoned me to my soul' They are not like other special events we notice, but just like Jelly Roll (i.e. analogous to the joy of listening to music) and just like going home (a key desire of the blues idiom, and certainly of Morrison's own repertoire). Thus the everyday, the easily overlooked, the oft-repeated experience ence is revealed as a continuously flowing source of something marvellous."
– Peter Mills – Hymns to the Silence: Inside the Words and Music of Van Morrison (2010)
Lyrics
Half a mile from the county fair
And the rain came pourin' down
Me and Billy standin' there
With a silver half a crown
Hands are full of a fishin' rod
And the tackle on our backs
We just stood there gettin' wet
With our backs against the fence
Oh, the water
Oh, the water
Oh, the water
Hope it don't rain all day
And it stoned me to my soul
Stoned me just like Jelly Roll
And it stoned me
And it stoned me to my soul
Stoned me just like goin' home
And it stoned me
Then the rain let up and the sun came up
And we were gettin' dry
Almost let a pick-up truck nearly pass us by
So we jumped right in and the driver grinned
And he dropped us up the road
We looked at the swim and we jumped right in
Not to mention fishing poles
Oh, the water
Oh, the water
Oh, the water
Let it run all over me
And it stoned me to my soul
Stoned me just like Jelly Roll
And it stoned me
And it stoned me to my soul
Stoned me just like goin' home
And it stoned me
On the way back home we sang a song
But our throats were getting dry
Then we saw the man from across the road
With the sunshine in his eyes
Well he lived all alone in his own little home
With a great big gallon jar
There were bottles too, one for me and you
And he said Hey! There you are
Oh, the water
Oh, the water
Oh, the water
Get it myself from the mountain stream
Yeah, it stoned me to my soul
Stoned me just like Jelly Roll
And it stoned me
And it stoned me to my soul
Stoned me just like goin' home
And it stoned me
Yeah, it stoned me to my soul
Stoned me just like Jelly Roll
And it stoned me
And it stoned me to my soul
Stoned me just like goin' home
And it stoned me
Live versions
Athens 27.06.1989 with Bob Dylan
Athens 28.06.1989 with Bob Dylan
Cover Versions
Passenger (2016):
Avett Brothers Red Rocks Amphitheater, CO 07.09.17:
Lee Fields & The Expressions The Blues Kitchen Presents (2018):
This is a fantastic version! Jerry Garcia Band + Clarence Clemons 9/10/89 (audio):
[vc_row][vc_column][vc_message message_box_style="outline" icon_fontawesome="fa fa-link" css_animation="bounceIn"]
Check out:
[/vc_message][/vc_column][/vc_row]
Sources
Wikipedia
Peter Mills – Hymns to the Silence: Inside the Words and Music of Van Morrison (2010)
Clinton Heylin – Can You Feel the Silence? (2003)
Mark Holmes – Van Morrison 20 Best Albums: A Guide (2013)
ivan.vanomatic.de (wonderful website for VM statistics)