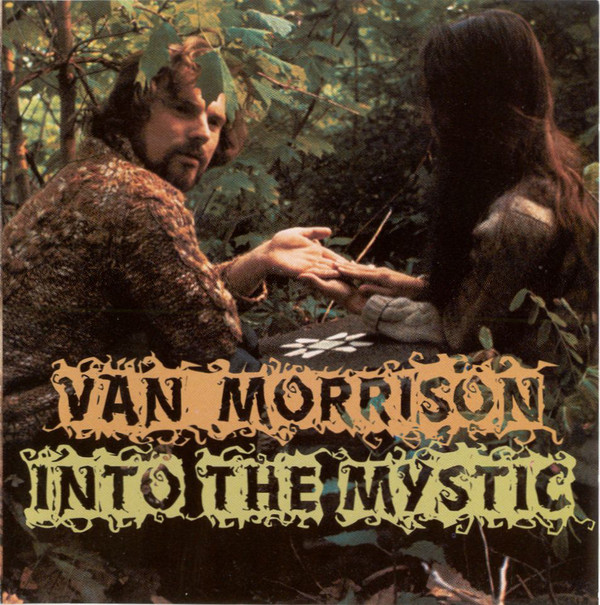 [vc_row][vc_column][vc_message message_box_color="mulled_wine" icon_fontawesome="fa fa-quote-left"]We were born before the wind
Also younger than the sun
Ere the bonnie boat was won
As we sailed into the mystic[/vc_message][/vc_column][/vc_row]
TOC
Facts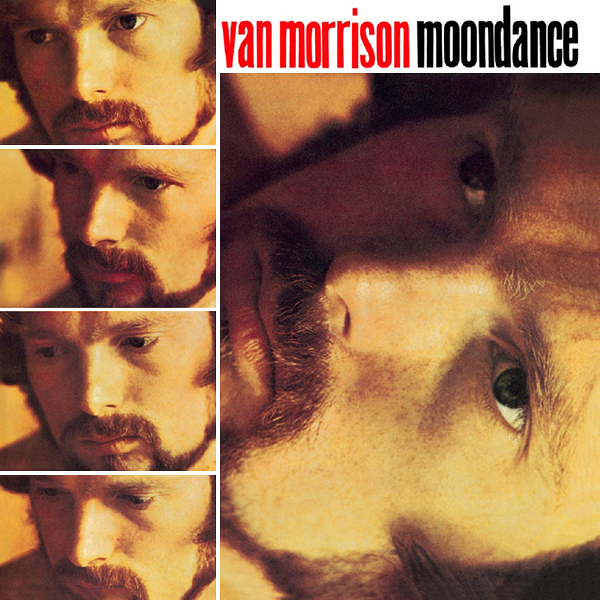 [vc_row][vc_column][vc_message message_box_style="outline" icon_fontawesome="fa fa-link" css_animation="bounceIn"]
Check out:
[/vc_message][/vc_column][/vc_row]
Wikipedia:
Featured on his 1970 album Moondance. It was also included on Morrison's 1974 live album, It's Too Late To Stop Now.
Released on 27 January 1970 by Warner Bros. Records.
Recorded: August – September 1969, at the A&R Recording Studios, New York City.
Produced by Van Morrison and Lewis Merenstein.
Engineer: Elliott Scheiner.
"Into the Mystic" was recorded during the Moondance sessions at A&R Recording Studios in New York City in September to November 1969.
The lyrics are about a spiritual quest, typical of Morrison's work. "Bass thrums like a boat in motion, and the song comes back to water as a means of magical transformation." "At the very end Van sings: too late to stop now, suggesting that the song also describes an act of love." (This phrase would become a key point of many live concerts.) Compared to "Yesterday" by The Beatles, it has been described as "another song where the music and the words seem to have been born together, at the same time, to make one perfectly formed, complete artistic element."
Morrison remarked on the song and how its use of homophones lent it alternate meanings:
[vc_row][vc_column][vc_message message_box_color="mulled_wine" icon_fontawesome="fa fa-quote-left"]'Into the Mystic' is another one like 'Madame Joy' and 'Brown Eyed Girl'. Originally I wrote it as 'Into the Misty'. But later I thought that it had something of an ethereal feeling to it so I called it 'Into the Mystic'. That song is kind of funny because when it came time to send the lyrics in WB Music, I couldn't figure out what to send them. Because really the song has two sets of lyrics. For example, there's 'I was born before the wind' and 'I was borne before the wind', and also 'Also younger than the son, Ere the bonny boat was one' and 'All so younger than the son, Ere the bonny boat was won' … I guess the song is just about being part of the universe.[/vc_message][/vc_column][/vc_row]

Musicians
Van Morrison – vocals, guitar, tambourine
John Klingberg – bass guitar
Jeff Labes – piano
Gary Mallaber – drums
John Platania – guitar
Jack Schroer – alto saxophone
Collin Tilton – tenor saxophone
Live:
Known Performances: 317
First performance: April 26, 1970 in San Francisco, US
Last performance: February 8, 2020 in Las Vegas, US
Here is the San Francisco April 26, 1970 version:
And here the Las Vegas 2020 version:
Quotes
"Into the Mystic" is the heart of Moondance; the music unfolds with a classic sense of timing, guitar strums fading into watery notes on a piano, the bass counting off the pace. The lines of the song and Morrison's delivery of them are gorgeous: "I want to rock your gypsy soul/Just like in the days of old/And magnificently we will fold/Into the mystic." The transcendent purity of the imagery seems to turn endlessly, giving back one's own reflection.
–> Lester Bangs/Greil Marcus (rollingstone.com)
"Into the Mystic" is one of Morrison's warmest ballads, an Otis Redding-style reverie with acoustic guitar and horns. The lyrics are truly mysterious: "People say, 'What does this mean?' " said Morrison. "A lot of times I have no idea what I mean. That's what I like about rock & roll — the concept. Like Little Richard — what does he mean? You can't take him apart; that's rock & roll to me."
–> Rolling Stone Magazine (500 Greatest Songs)
The exception was the ethereal "Into the Mystic," the only song on the album that might have fit on Astral Weeks. The song has an easy groove, beginning with acoustic guitar and including isolated horn and string charts, as Morrison evokes a sailor's pledge to come home from the sea to his lover and "rock [her] gypsy soul." Typical for Morrison, however, the story line is sketchy and, in any case, less important than the mood.
–> William Ruhlmann (allmusic.com)
'Into The Mystic' echoes the previous song, "I want to rock your gypsy soul", but it cuts deeper, with Van's voice rising from a gentle hum – moody as a fog horn – to an extraordinary point when he sounds as if he is drinking air. Stax horns bubble in the background, with Platanias electric guitar beautifully understated, embroidering the vocal line. At the very end, almost subliminally it does not appear on the lyric sheet) Van sings "too late to stop now", suggesting that the song also describes an act of love.
–> Brian Hinton (Celtic Crossroads – The Art of Van Morrison)
..another song where the music and the words seem to have been born together, at the same time, to make one perfectly formed, complete artistic element.
–> Elias, Jean-Claude (Van Morrison's undying Moondance inspires")
"INTO THE MYSTIC: A song from the brilliant Moondance album. With the recent issue of the outtakes, we can see the painstaking work that went into getting the final version right. Morrison said: "I originally wrote it as Into the Mysty but later I thought it had something of an ethereal feeling to it so I called it Into the Mystic…. I guess the song is just about being part of the universe.' Yep, smell the sea and feel the sky."
–> The Telegraph.co.uk
`Into The Mystic' is a lush song, with a pleasingly spongy horn section providing a buoyancy to its progress, but it is unburdened by strings or choirs to suggest this theme of transcendence. Indeed it is a quiet song, where even the `foghorn' blasts are discreet and shivery, allowing Morrison's vocal to surge forward and pull back at the key moments, fully inhabiting the chorus from 2.33-50, elsewhere coming down almost to a whisper (1.12-15). The song concludes on a famous line, `It's too late to stop now, later to provide the emotional climax to the famed early 70s live shows and the title of his 1973 live album. .. You don't have to be a `mystic' to sail into the mystic, you just have to learn to look and listen and feel, and this he somehow learned from the environments of Northern Ireland.
–> Peter Mills (Hymns to the Silence – Inside the Words and Music of Van Morrison)
Lyrics
We were born before the wind
Also younger than the sun
Ere the bonnie boat was won as we sailed into the mystic
Hark, now hear the sailors cry
Smell the sea and feel the sky
Let your soul and spirit fly into the mystic
And when that fog horn blows I will be coming home
And when the fog horn blows I want to hear it
I don't have to fear it
And I want to rock your gypsy soul
Just like way back in the days of old
And magnificently we will flow into the mystic
When that fog horn blows you know I will be coming home
And when that fog horn whistle blows I got to hear it
I don't have to fear it
And I want to rock your gypsy soul
Just like way back in the days of old
And together we will flow into the mystic
Come on girl…
Too late to stop now…
Live versions
10/6/1979 – Capitol Theatre, Passaic, NJ:

–
Musikladen (TV show Germany) 1974, maybe his best TV performance ever:

"From a 1974 German TV programme, Musik Laden (Music Shop), this is a six-and-a-half minute glimpse of Van Morrison in his prime, incontrovertible proof that he is one of the great soul singers. Listen to how he lets rip on the chorus, or the way his voice moves from the powerful to the contemplative and back, suggesting new levels of meaning in a familiar lyric.
The four-piece are perhaps the greatest backing band he ever assembled this side of the Caledonia Soul Orchestra, and they match and echo his every shift of mood brilliantly. (Jerome Rimson, who paid his dues with the Detroit Emeralds, on bass; Pete Wingfield on keyboards; the brilliantly laidback Peter van Hooke on drums.) This is Van taking it to the bridge and then some – and what about that guitar solo? John Peel once said Van Morrison was the only white singer allowed to shout "Lord have mercy!" Here's why …"
– Sean O'Hagan (The Guardian)
–
Another great performance from the same year, at the Orphanage, San Francisco 7/29/1974:

Culver City, US – November 19, 2018

–
Cover Versions
Jason Isbell & The 400 Unit – Live 2010
–
Allman Brothers, 12/3/2011 Orpheum Theater Boston:
–
Joe Cocker, Baden-Baden, Germany October 15 1996:
–
Swell Season 2009(?):
–
[vc_row][vc_column][vc_message message_box_style="outline" icon_fontawesome="fa fa-link" css_animation="bounceIn"]
Check out:
[/vc_message][/vc_column][/vc_row]
Authors: Egil & Hallgeir
Sources