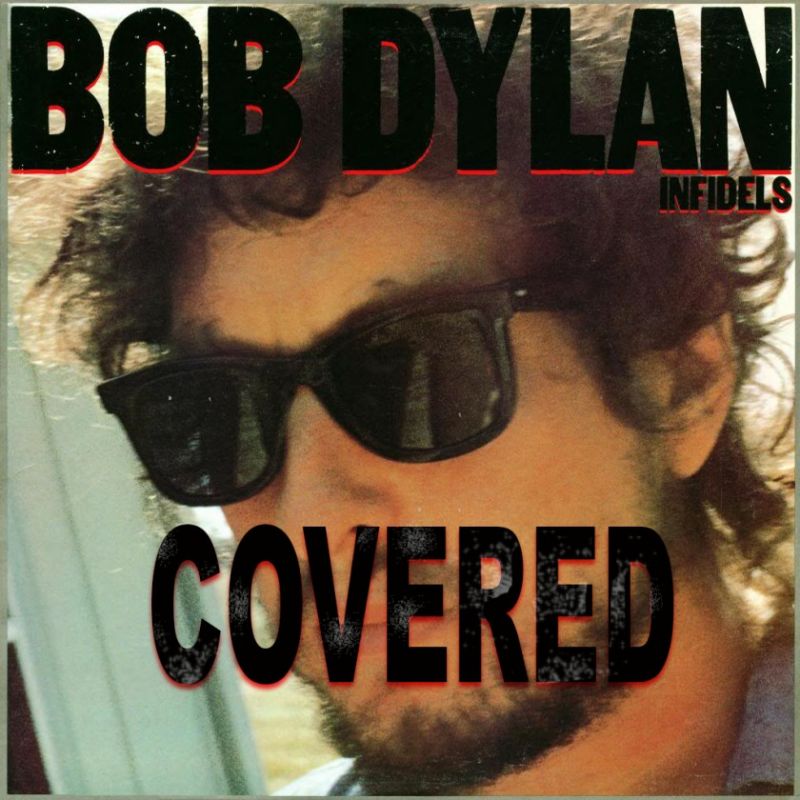 Full Dylan album covered – Infidels
Infidels is the twenty-second studio album by American singer-songwriter Bob Dylan, released on October 27, 1983 by Columbia Records.
Produced by Mark Knopfler and Dylan himself, Infidels is seen as his return to secular music, following a conversion to Christianity, threeevangelical, gospel records and a subsequent return to a secular, culturally Jewish lifestyle. Though he has never abandoned religious imagery, Infidels gained much attention for its focus on more personal themes of love and loss, in addition to commentary on theenvironment and geopolitics. Christopher Connelly of Rolling Stone called those Gospel albums just prior to Infidels "lifeless", and sawInfidels as making Bob Dylan's career viable again. According to Connelly and others Infidels is Dylan's best poetic and melodic work since Blood on the Tracks. It has been reported that reviews like these of Dylan's religious works depressed the musician profoundly, inspiring Dylan's comment at one concert that he was only referred to as a "prophet" when he was a secular "prophet" (paraphrased).
The critical reaction was the strongest for Dylan in years, almost universally hailed for its songwriting and performances. The album also fared well commercially, reaching #20 in the US and going gold, and #9 in the UK. Still, many fans and critics were disappointed that several songs were inexplicably cut from the album just prior to mastering—primarily "Blind Willie McTell", considered a career highlight by many critics, and not officially released until it appeared on The Bootleg Series Volume III eight years later.
– wikipedia
As I have said many times before, these songs (all of them!) are best sung by Bob Dylan. Despite that, we enjoy to find out what other artist can do with such a treasure chest of songs. Some are great, some are good and some are interesting. It's a good album and this should be fun, so let's get started.
Let us begin with the great band, Built to spill.
Built To Spill – Jokerman (from 'Bob Dylan in the 80's: Volume 1', audio) it is just amazing!:

Jimmy Lafave – Sweetheart Like You (live):

Dan Israel & Blood On The Tracks – Neighborhood Bully (live, 2012):

Richie Havens- License To Kill (superb interpretation!):

Joe Perry (Aerosmith) – Man Of Peace:

Alternate Infidels – Union Sundown:

Anders Dahlberg – I and I:

Molly Case – Don't Fall Apart On Me Tonight:

Bonus tracks:
Tom Petty – Licence to kill:

Aaron Neville – Don't fall apart on me tonight (audio):

Check out more Full Dylan albums covered: