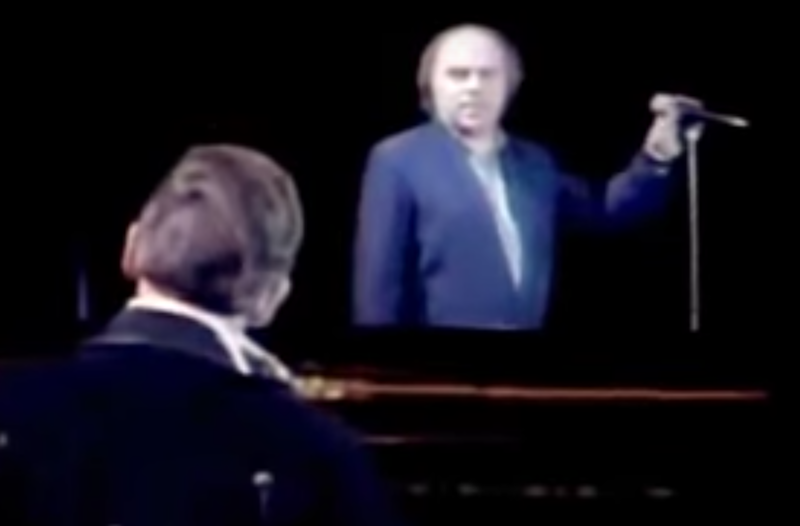 In November [1989], Van appeared with Jerry Lee Lewis at the Hammersmith Odeon, performing two songs, "Goodnight Irene" and "What´d I Say". On the first of these, Lewis looks half stuffed, stiff back and trading phrases with Van, who badly needs a haircut, but drives the old rock´n´roller on. Lewis´s stubby fingers can still coax magic out of his grand piano.
-Brian Hinton (Celtic Crossroads)
Wonderful to see these two giants perform together.
Jerry Lee Lewis & Van Morrison
Hammersmith Odeon, London
November 1989
Goodnight Irene:

–
What´d I Say:

-Egil