See You Later, Alligator" is the title of an iconic rock and roll song of the 1950s written and first recorded by Robert Charles Guidry, known as Bobby Charles. The song was a Top Ten hit for Bill Haley and the Comets in 1956 in the U.S.
The most famous recording of the song was that created on December 12, 1955 by Bill Haley & His Comets at a recording session for Decca Records.[4] Unlike most of Haley's recordings for Decca, which were created at the Pythian Temple studio in New York City, "Alligator" and its flip-side, "The Paper Boy (On Main Street U.S.A.)", were recorded at the Decca Building in New York. The song was featured in Rock Around the Clock, a musical film Haley and the Comets began shooting in January 1956.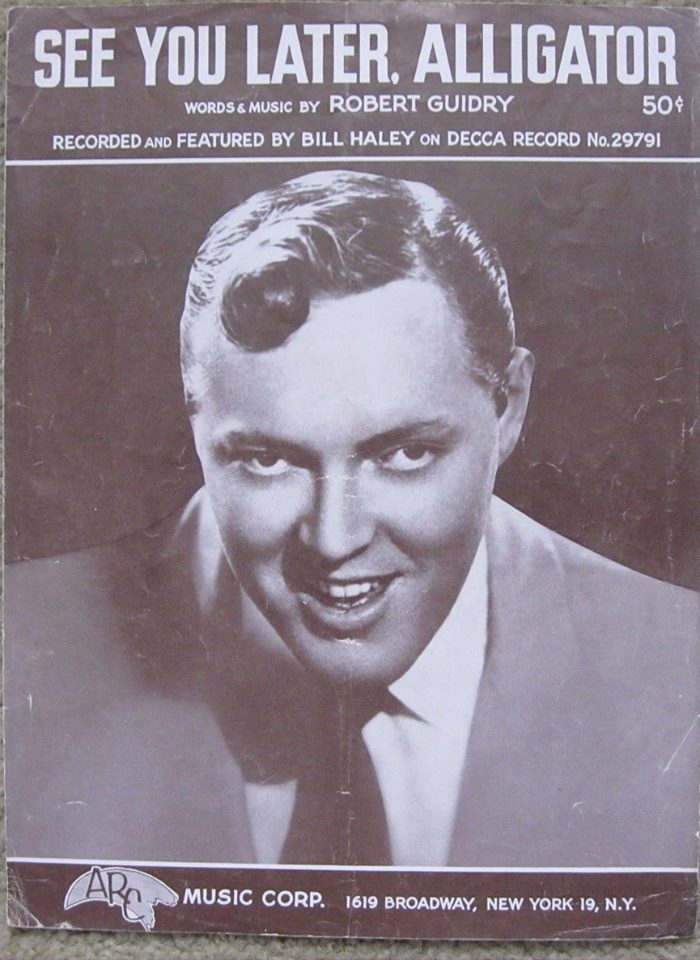 Regarding the claim that Decca records released this disk on February 1, 1956 in both 45 and 78 formats, Billboard had already listed the song as debuting on 14 January 1956 on the Best Sellers in Stores chart at #25 and on the Top 100 at #56. The Decca single peaked at no. 6 on the Billboard and CashBox pop singles chart in 1956.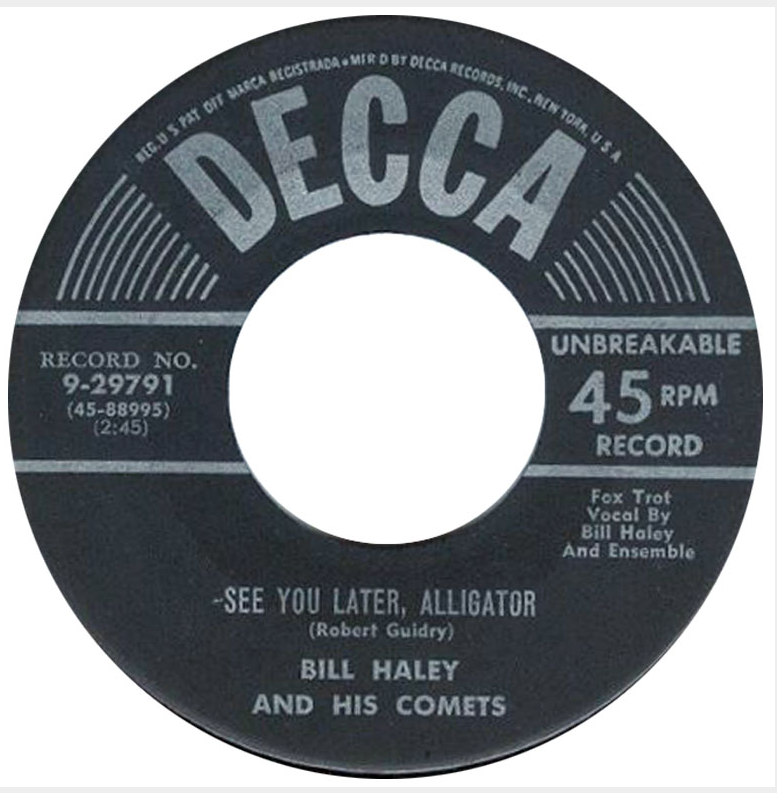 Haley's arrangement of the song is faster-paced than Guidry's original, and in particular the addition of a two-four beat changed the song from a rhythm and blues "shuffle" to rock and roll. The song also has a more light-hearted beat than the original, starting out with a high-pitched, childlike voice (belonging to Haley's lead guitarist, Franny Beecher) reciting the title of the song. The ending of the song was virtually identical to the conclusion of Haley's earlier hit, "Shake, Rattle and Roll".
– Hallgeir