Merle Haggard passed away today.
Merle Haggard, who over six decades composed and performed one of the greatest repertoires in country music, capturing the American condition with his stories of the poor, the lost, the working class, heartbroken and hard-living, died at his home in California, his spokeswoman Tresa Redburn confirmed. He died today, his 79th birthday.
~rollingstone.com

"By the time you get close to the answers, it's nearly all over."
– Merle Haggard

Yesterday's wine, yesterday's wine
We're Aging with time, like yesterday's wine
– Merle Haggard

Memories and drinks don't mix too well.
– Merle Haggard
Sing me back home – live in 2009:

Sing me back home with a song I used to hear
Make my old memories come alive
Take me away and turn back the years
Sing Me Back Home before I die
Wikipedia:
Merle Ronald Haggard (April 6, 1937 – April 6, 2016) was an American country and Western songwriter, singer, guitarist, fiddler, and instrumentalist. Along with Buck Owens, Haggard and his band The Strangers helped create the Bakersfield sound, which is characterized by the unique twang of Fender Telecaster and the unique mix with the traditional country steel guitar sound, new vocal harmony styles in which the words are minimal, and a rough edge not heard on the more polished Nashville sound recordings of the same era.
By the 1970s, Haggard was aligned with the growing outlaw country movement, and he continued to release successful albums through the 1990s and into the 2000s. In 1994, he was inducted into the Country Music Hall of Fame. In 1997, he was inducted into the Oklahoma Music Hall of Fame.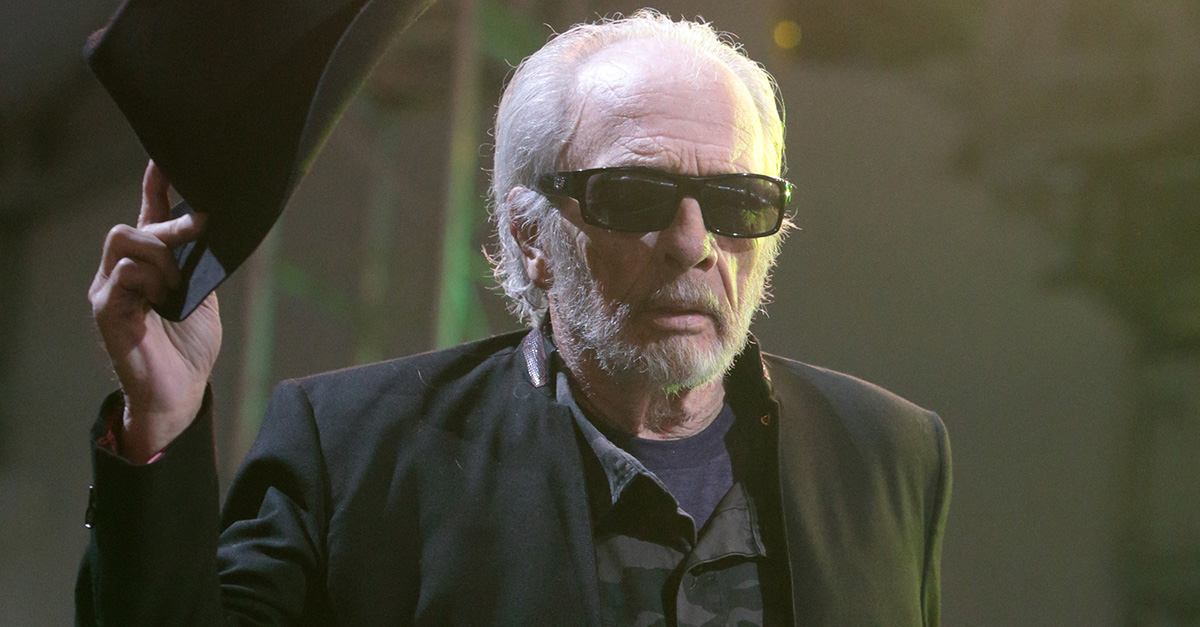 Branded Man (Live, 1968):

When they let me out of prison, I held my head up high
Determined I would rise above the shame
But no matter where I'm living, the black mark follows me
I'm branded with a number on my name
Merle Haggard's Induction To The Country Music Hall Of Fame / Emmylou Harris : Part 1 (1994)

–
Merle Haggard's Induction Into The Country Music Hall Of Fame : Part 2 (1994)

Awards
1965 Most Promising Male Vocalist
1965 Best Vocal Group – with Bonnie Owens
1965 Top Vocal Duo with Bonnie Owens
1966 Top Male Vocalist
1967 Top Duo with Bonnie Owens
1969 Top Male Vocalist
1969 Album of the Year – "Okie from Muskogee"
1969 Song of the Year – "Okie from Muskogee"
1969 Single of the Year – "Okie from Muskogee"
1970 Entertainer of the Year
1970 Top Male Vocalist
1972 Top Male Vocalist
1974 Top Male Vocalist
1981 Top Male Vocalist
1982 Song of the Year – "Are the Good Times Really Over"
1995 Pioneer Award
2005 Triple Crown
2008 Poet's Award
2014 Crystal Milestone Award
Country Music Association
1970 Album of the Year – "Okie from Muskogee"
1970 Entertainer of the Year
1970 Male Vocalist of the Year
1970 Single of the Year – "Okie from Muskogee"
1972 Album of the Year – "Let Me Tell You About a Song"
1983 Vocal Duo of the Year – with Willie Nelson
Country Music Hall of Fame and Museum
Grammy Awards
1984 Best Country Vocal Performance, Male – "That's The Way Love Goes"
1998 Best Country Collaboration with Vocals with Clint Black, Joe Diffie, Emmylou Harris, Alison Krauss, Patty Loveless, Earl Scruggs, Ricky Skaggs, Marty Stuart, Pam Tillis, Randy Travis, Travis Tritt &Dwight Yoakam for "Same Old Train"
1999 Grammy Hall of Fame Award – "Mama Tried"
Nashville Songwriters Hall of Fame
Kennedy Center Honors
–
Live at Church Street Station – 1988
it was recorded live at the The Cheyenne Saloon and Opera House' located in Orlando, Florida

-Egil (will be listening to Hag this evening)