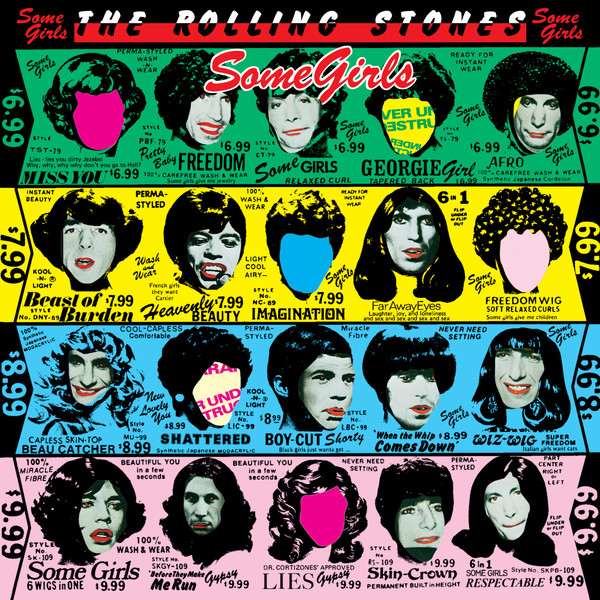 Ain't I rough enough
Ain't I tough enough
Ain't I rich enough
In love enough
Oooo, ooh please.
Some Girls was released in 8 June 1978 and it was their first full album with Ronnie Wood. It's a great album, up there with the best albums in their catalogue. They mixed in some new wave sounds, added a bit of disco and kept their soul, blues and country tinged rock'n roll. Released on the height of the punk and disco era, The Stones made this masterpiece of an album. Some Girls is very much a product of it's time, but when Rolling Stones made a record that gave a nod to these "fads," they did so with such anger and speed that the young people in 1978 must have been struck with envy. They certainly made an album that has stood the test of time and it's a definitive Stones album.
The Rolling Stones prove time and again that they still have what it takes.
Here are all the songs live:
1. Miss You (Texas – 1978):

2. When the whip comes down (1978) Sleezy and cool and it kind of reminds me of Star  Star.
Yeah, mama and papa told me I was crazy to stay
I was gay in New York, a fag in L.A.
So I saved my money , and I took a plane
Wherever I go they treat me the same
When the whip comes down


3. Just My Imagination (running away with me) a soul number that fits The Stones perfectly. Very different from The Temptation version but equally good.

4. Some Girls (2008) Only The Rolling Stone s could have gotten away with these lyrics, they're as politically incorrect as they possibly could be:
White girls they're pretty funny, sometimes they drive me mad
Black girls just wanna get fucked all night
I just don't have that much jam
Chinese girls are so gentle, they're really such a tease
You never know quite what they're cookin'
Inside those silky sleeves

On "Some Girls," Mick Jagger sounds like he's not only singing like Bob Dylan, but about Bob Dylan: "I'll give ya a house back in Zuma Beach/And give you half of what I owe." (Rolling Stone Magazine)
5. Lies (1978, audio only)

6. Far Away Eyes (1978) One part parody/pastiche and one part homage, and very cleverly done. Mick Jagger really "drawl" out the lyrics and their love of country music shines through.

7. Respectable (1978)

8. Before They Make Me Run (2008?) KeithRichard's ultimate outlaw anthem and a renunciation of his junkie life

9. Beast of Burden (1978) a great semi-ballad and so much better than the Bette Midler version that became a big hit.

10. Shattered (1978) Restless punk/new wave sounds put into a glitzy glam rock setting.

And the album, Some Girls:
– Hallgeir & Egil