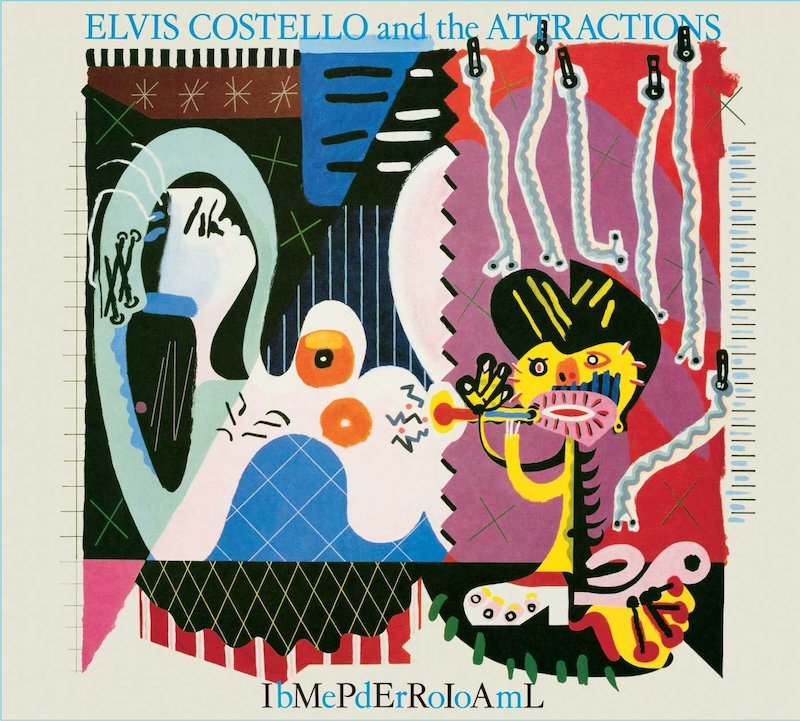 Man Out of Time:

Released
2 July 1982
Recorded
AIR Recording Studios, London, 1982
Genre
New wave, baroque pop
Length

50

:

48

Label
F-Beat (UK)
Columbia (US)
Producer
Geoff Emerick "from an original idea by Elvis Costello"
Wikipedia:
Imperial Bedroom is a 1982 album by Elvis Costello and the Attractions. It was the second Costello album, after Almost Blue, not produced by Nick Lowe. Production duties were handled by Beatles engineer Geoff Emerick. "I wanted to try a few things in the studio that I suspected would quickly exhaust Nick's patience," as Costello put it in the liner notes to the 1994 Rykodisc reissue.
It was voted as the best album of the year in The Village Voice Pazz & Jop critics poll. In 1998 readers of Q magazine named it the 96th greatest album ever. In 1989, it was ranked No. 38 on Rolling Stone magazine's list of The 100 Greatest Albums of the 80s. In 2003, the album was ranked number 166 on Rolling Stone magazine's list of the 500 greatest albums of all time. In 2012, Slant Magazine listed the album at No. 59 on its list of "Best Albums of the 1980s". The album reached number 6 in the UK charts and number 30 in the USA but the singles were less successful. "You Little Fool" and "Man Out of Time" each briefly appeared in the UK Singles Chart, but neither charted in the USA.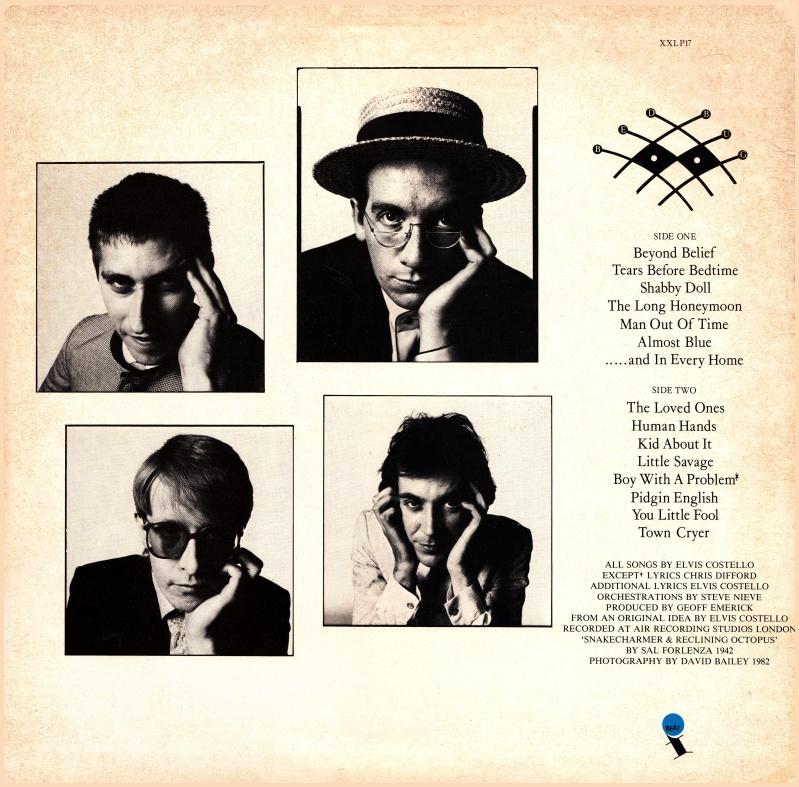 Beyond Belief:

Pidgin english:

LP track listing
All songs written by Elvis Costello unless otherwise indicated.
Side one
"Beyond Belief" – 2:34
"Tears Before Bedtime" – 3:02
"Shabby Doll" – 4:48
"The Long Honeymoon" – 4:15
"Man Out of Time" – 5:26
"Almost Blue" – 2:50
"…And in Every Home" – 3:23
Side two
"The Loved Ones" – 2:48
"Human Hands" – 2:43
"Kid About It" – 2:45
"Little Savage" – 2:37
"Boy with a Problem" (music: Costello; lyrics: Chris Difford; additional lyrics: Costello) – 2:12
"Pidgin English" – 3:58
"You Little Fool" – 3:11
"Town Cryer" – 4:16
Personnel
Elvis Costello – vocals, guitar, piano
Steve Nieve – piano, organ, harpsichord, accordion, guitar on "Tears Before Bedtime," orchestrations
Bruce Thomas – bass
Pete Thomas – drums
-Egil