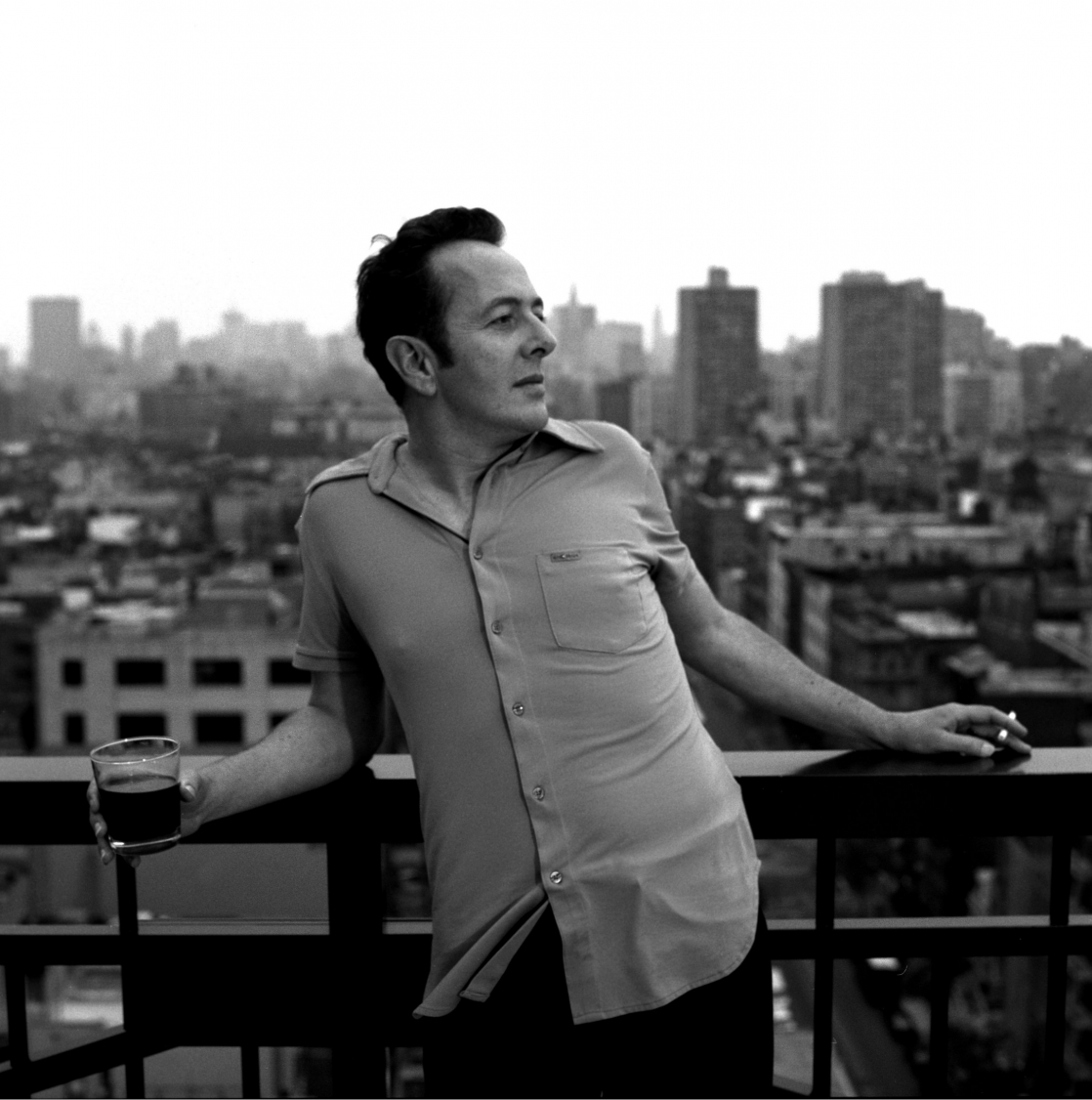 The Edge inducts the Clash Rock and Roll Hall of Fame inductions 2003:

Johnny Cash & Joe Strummer – Redemption Song:

From Wikipedia:
Birth name
John Graham Mellor
Born
21 August 1952
Ankara, Turkey
Died
22 December 2002 (aged 50)
Broomfield, Somerset, England
Genres
Punk rock, alternative rock,world
Occupations
Musician, songwriter, radio host, actor
Instruments
Vocals, guitar, piano, bass
Years active
1970–2002
Labels
CBS, Sony, Hellcat, Mercury
Associated acts
The 101ers, The Clash, The Latino Rockabilly War, The Pogues, The Mescaleros
Website
strummernews.com
John Graham Mellor (21 August 1952 – 22 December 2002), best remembered by his stage name Joe Strummer, was a British musician who was the co-founder, lyricist, rhythm guitarist and lead vocalist of the British punk rock band The Clash. His musical experience included his membership of The 101ers, Latino Rockabilly War, The Mescaleros and The Pogues, in addition to his own solo music career. Strummer's work as a musician allowed him to explore other interests, which included acting, creating film scoresfor television and movies, songwriting, radio broadcasting, and a position as a radio host. Strummer is one of the iconic figures of the British punk movement.
The Clash – White Riot:

"White Riot" is a song by English punk rock band The Clash, released as the band's first single in 1977 and also featured on their debut album. There are two versions: the single version (also appearing on the US version of the album released in 1979), and a different version on the UK album. According to their respective label copy the single version is 1:58 in running time while the UK album version is 1:55.
Strummer and The Clash were inducted into the Rock and Roll Hall of Fame in January 2003. In his remembrance, Strummer's friends and family have established the Strummerville Foundation for the promotion of new music, and each year there are many festivals and both organised and spontaneous ceremonies worldwide to celebrate his memory.
"If I had five million pounds I'd start a radio station because something needs to be done. It would be nice to turn on the radio and hear something that didn't make you feel like smashing up the kitchen and strangling the cat."
― Joe Strummer
Here's the official video of Rock the Casbah:

"Rock the Casbah" is a song by the English punk rock band The Clash, released in 1982. The song was released as the second single from their fifth album, Combat Rock. It reached number eight on the Billboard Hot 100 chart in the US (their second and last top 40 and only top 10 single in the United States) and, along with the track "Mustapha Dance", it also reached number eight on the dance chart.
Album of the day:
Joe Strummer & the Mescaleros – Streetcore (2003):
01. [00:00] – Coma girl
02. [03:47] – Get down Moses
03. [08:52] – Long shadow
04. [12:25] – Arms aloft
05. [16:14] – Ramshackle Day Parade
06. [20:15] – Redemption song
07. [23:43] – All in a day
08. [28:39] – Burnin streets
09. [33:10] – Midnight jam
10. [39:00] – Silver and gold
Youtube:

Spotify:

-Egil & Hallgeir