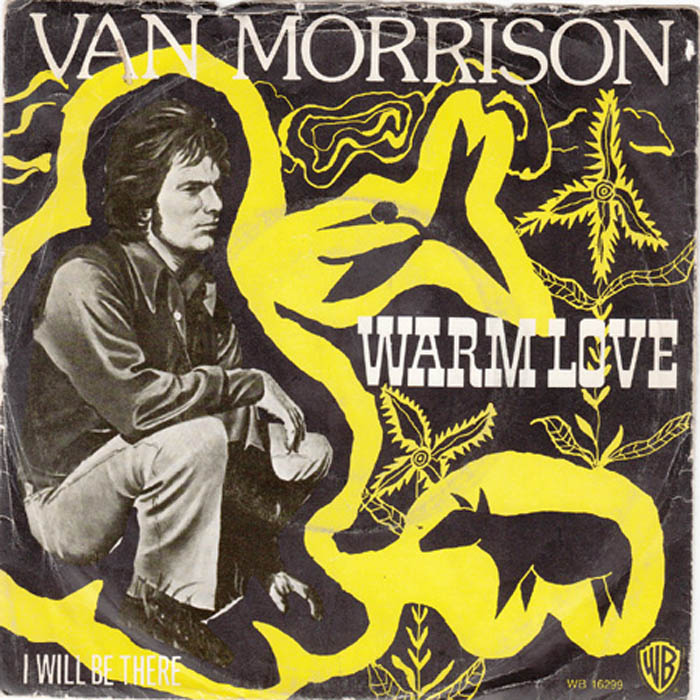 TOC
Facts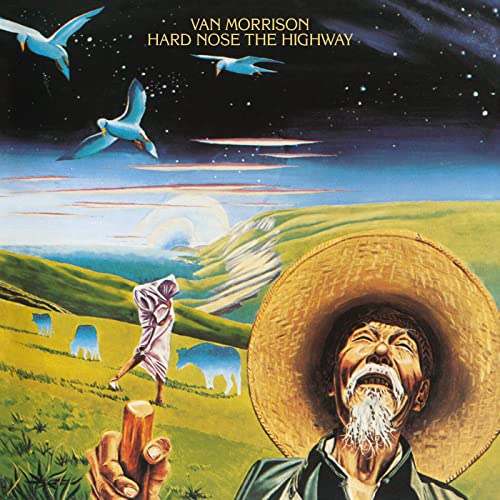 Wikipedia:
"Warm Love" is a hit song written by Van Morrison.
The song was included on his 1973 album Hard Nose the Highway. "Warm Love" was released as a successful single and was also a favorite concert performance in the 70s. It featured the catchy line, "and it's ever present everywhere, Warm Love."
It was a Top Forty single hit when released in April 1973. Jackie De Shannon sang back-up vocals.
"Warm Love" was one of the songs included on Morrison's 1974 acclaimed live album, It's Too Late to Stop Now. This version of the song was also featured as the B-side of the single "Gloria", only released in Germany. It was also included on the compilation album The Best of Van Morrison that was released in 1990, and is one of the hits remastered and included on Morrison's 2007 compilation album, Still on Top – The Greatest Hits.
ZigZag's review called it "a second cousin to 'Crazy Love' and almost as good." It was a popular concert performance tune for Morrison during the seventies.
Musicians
Van Morrison – vocals, acoustic guitar
David Hayes – bass guitar
Jules Broussard – flute
Jackie De Shannon – backing vocals
Jeff Labes – piano
Gary Mallaber – vibraphone
John Platania – guitar
Rick Shlosser – drums
Jack Schroer – soprano saxophone
Production
Producer: Van Morrison
Engineers: Neil Schwartz, Jim Stern
Arrangers: Van Morrison, Jef Labes (strings), Jack Schroer, (horns)
Live:
Known Performances: 92
First performance: May 21 1973, Sunnyvale USA
Last performance: September 16 2018,  Bristow USA
Orphanage, San Francisco, CA – July 29, 1974:
Winterland, San Francisco, CA – Feb 2, 1974:
Quotes
"Next is the ingratiatingly melodic 'Warm Love', which embodies in all its details a sensuous appreciation of life and music."
– Stephen Holden (Rolling Stone Magazine)

Although it marks a decline from the astonishing run of five great albums Van Morrison had made from 1968 through 1972, Hard Nose the Highway is still a respectable, if uneven, effort, notably containing "Snow in San Anselmo" (which features the Oakland Symphony Chamber Chorus) and "Warm Love."
– William Ruhlmann (Allmusic)
Lyrics
Look at the ivy on the cold clinging wall
Look at the flowers and the green grass so tall
It's not a matter of when push comes to shove
It's just an hour on the wings of a dove
It's just warm love
It's just warm love
I dig it when you're fancy dressed up in lace
I dig it when you have a smile on your face
This inspiration's got to be on the flow
These invitations got to see it and know
It's just warm love
It's just warm love
And it's ever present everywhere
And it's ever present everywhere
Warm love
And it's ever present everywhere
And it's ever present everywhere
That warm love
To the country I'm going
Lay and laugh in the sun
You can bring your guitar along
We'll sing some songs and we'll have some fun
The sky is crying and it's time to go home
And we shall hurry to the car from the foam
Sit by the fire and dry out our wet clothes
It's raining outside from the skies up above
Inside it's warm love
Inside it's warm love
And it's ever present everywhere
And it's ever present everywhere
That warm love
And it's ever present everywhere
And it's ever present everywhere
That warm love, can you feel it
And it's ever present everywhere
And it's ever present everywhere
That warm love, hey
And it's ever present everywhere
And it's ever present everywhere
That warm love, hey
And it's ever present everywhere
And it's ever present everywhere
That warm love
Live versions
Capitol Theatre, Passaic, NJ – Oct 6, 1979
Nordforum, Malmø, Sweden – July 6, 1990:
Cover Versions
Otis Clay from Vanthology:
Kim Carnes from Sailin':
–
Sources