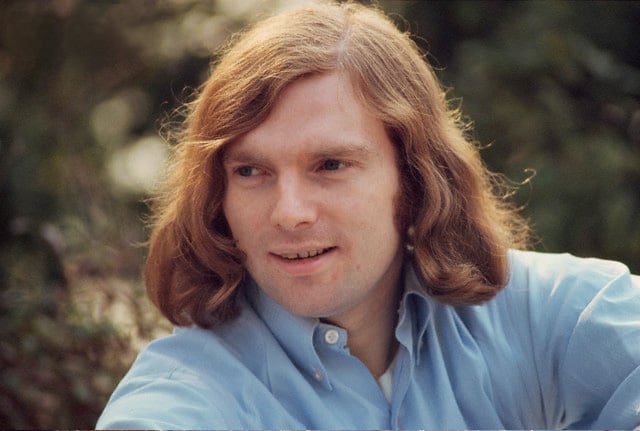 TOC
Facts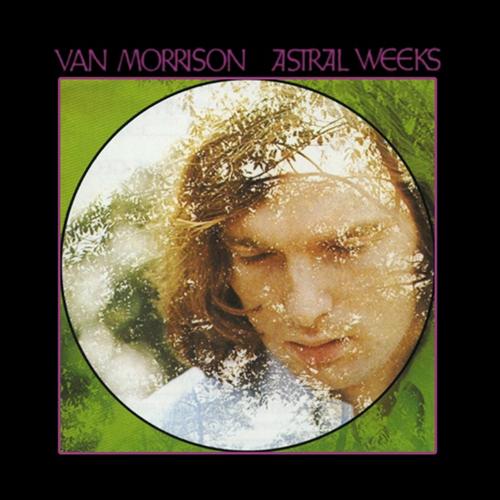 Wikipedia:
The title song and opening track on the 1968 album Astral Weeks.
On the first recording session for the album on 25 September 1968, this song was the last of four recorded for that date. John Payne, the flautist who had been working with Morrison, said it was the first time he had ever heard it, and that although the song may sound rehearsed it was actually captured from the only take.
Morrison described the song "Astral Weeks" as being: "like transforming energy, or going from one source to another with it being born again like a rebirth. I remember reading about you having to die to be born. It's one of those songs where you can see the light at the end of the tunnel and that's basically what the song says." Morrison told Steve Turner that he was working on the song back in Belfast in 1966 when he visited painter Cecil McCartney who had drawings on astral projection "and that's why I called it "Astral Weeks".
Musicians
Live:
Known Performances: 59
First performance: October 9, 1970 in San Francisco, US
Last performance: September 15, 2018 in Camden, US
Here is the San Francisco 1970 version:
And here the Camden 2018 version:
Quotes
If I ventured in the slipstream, between the viaducts of your dreams…
It's one of the most enigmatic, evocative opening lines in all of pop history, akin to Alice's dive down the rabbit-hole in the way it serves as an indication of the enchantments to come through Astral Weeks. Baroque folk-jazz classic in which romantic reminiscence and spiritual yearning combine for one of music's cornerstone works, Astral Weeks is possibly the most sui generis album ever created, a work which continues to defy categorisation nearly half a century on, just as autumn was shading into winter back in 1968.
–> Andy Gill (The Ultimate Music Guide – Van Morrison)
Back in 1966, Morrison visited the Belfast, Ireland, home of his friend, painter Cecil McCartney. He'd been working on some paintings themed around astral projection, and they caught the singer's eye; he'd go on to translate the visuals into a song.
When it came time to audition some material for producer Lewis Merenstein at Ace Recording Studio in Boston, Morrison pulled out a tune he'd written around that "astral" theme. "If I ventured in the slipstream / Between the viaducts of your dreams," he began.
"My whole being was vibrating," Merenstein later remembered in 2008. "I knew he was being reborn. It was just stunning, and I knew I wanted to work with him in that moment."
On record, the song climbs and climbs, egged on by Richard Davis' limbic, octave-leaping bass. By the end, Morrison's finds the "other side": "In another time / In another place," he whispers from his cosmic destination.
Like Gustave Doré's famous wood engraving The Saintly Throng in the Shape of a Rose, in which Dante and Beatrice behold a blinding vision of paradise, "Astral Weeks" is a gateway into a beatific zone, "way up in the heaven."
–> Morgan Enos (Astral Weeks – A Track-by-Track Look at Its Unearthly Beauty – billboard.com)
All is uncertain, this spiritual rebirth a question still, not a statement, and Van equates his move to a new world — both America and that of love— with a sense of being lost, "ain't nothing but a stranger in this world.
–> Brian Hinton (Celtic Crossroads – The Art of Van Morrison)
I couldn't begin to estimate the number of times I've played the title track, Astral Weeks, but I never tire of it. The acoustic guitar happily drives the song along, accompanied by tasteful strings, both pretty much a constant feature of Morrison's best work. It's staggering to think how little time appears to have been spent recording the album's tracks. There are claims that songs were done in just one or two takes. …
Van gives a master class in how to bring such an uplifting song to a memorable end. The track has a seductive closure; approximately two minutes from the end. It has Morrison gently whispering and cajoling the listener, supported by lovely strings and strong acoustic guitar. The tone of the earlier lyrics, which seemed to be a specific memory, has been replaced by Van's horizon subtly shifting. It could be that by the end he's looking across the ocean from Ireland to America. Alternatively, his ultimate destination may not be Earthbound. Fittingly, the song doesn't end up with anything as crude such as a drum roll, a symbol crashing or guitar feedback. It just simply dissolves away. It is utterly intoxicating.
–> Mark Holmes (Van Morrison 20 Best Albums: A Guide (Kindle Edition) )
The core of 'Astral Weeks' lies in three lengthy songs – the title track, Cyprus Avenue' and 'Madame George' 'stream of consciousness things" according to Morrison – which account for over half the album's total playing time. This was the sound of rock music flexing its muscles, an album like 'Astral Weeks' helped liberate pop from the shackles of the three minute song. In the hands of someone as eloquent and capable as Van Morrison, late in 1968, anything truly did seem possible.
'Astral Weeks' itself sets the scene. As Van sings: "If I venture in the slipstream…", the song becomes a slipstream, a shuffling, percussive, deftly-plucked flow along the lines of Van's musical dreams.
–> Patrick Humphries (The Complete Guide to the Music of Van Morrison)
Lyrics
If I ventured in the slipstream
Between the viaducts of your dream
Where immobile steel rims crack
And the ditch in the back roads stop
Could you find me?
Would you kiss-a my eyes?
To lay me down
In silence easy
To be born again
To be born again
From the far side of the ocean
If I put the wheels in motion
And I stand with my arms behind me
And I'm pushin' on the door
Could you find me?
Would you kiss-a my eyes?
To lay me down
In silence easy
To be born again
To be born again
There you go
Standin' with the look of avarice
Talkin' to Huddie Ledbetter
Showin' pictures on the wall
Whisperin' in the hall
And pointin' a finger at me
There you go, there you go
Standin' in the sun darlin'
With your arms behind you
And your eyes before
There you go
Takin' good care of your boy
Seein' that he's got clean clothes
Puttin' on his little red shoes
I see you know he's got clean clothes
A-puttin' on his little red shoes
A-pointin' a finger at me
And here I am
Standing in your sad arrest
Trying to do my very best
Lookin' straight at you
Comin' through, darlin'
Yeah, yeah, yeah
If I ventured in the slipstream
Between the viaducts of your dreams
Where immobile steel rims crack
And the ditch in the back roads stop
Could you find me
Would you kiss-a my eyes
Lay me down
In silence easy
To be born again
To be born again
To be born again
In another world
In another world
In another time
Got a home on high
Ain't nothing but a stranger in this world
I'm nothing but a stranger in this world
I got a home on high
In another land
So far away
So far away
Way up in the heaven
Way up in the heaven
Way up in the heaven
Way up in the heaven
In another time
In another place
In another time
In another place
Way up in the heaven
Way up in the heaven
We are goin' up to heaven
We are goin' to heaven
In another time
In another place
In another time
In another place
In another face
Live versions
May 19, 1972 – Boston, US

February 17, 1974 – Vancouver, Canada

November 2008 – Los Angeles, US

August 7, 2009 – Washington, US

–
Cover Versions
Glen Hansard – live in Austin 2012

–
Sources