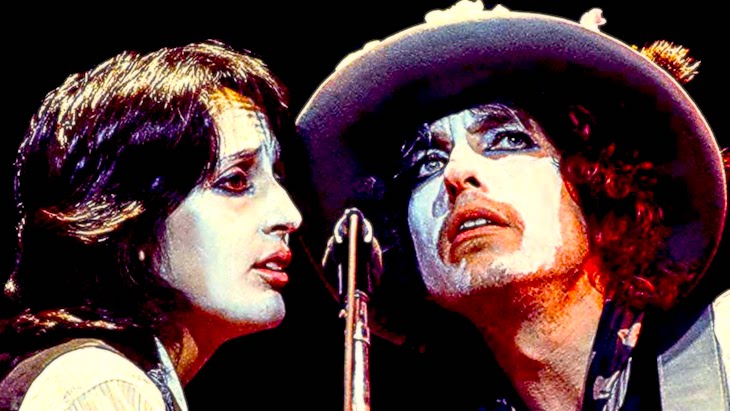 [vc_row][vc_column][vc_message message_box_color="mulled_wine" icon_fontawesome="fa fa-quote-left"]I dreamed I saw St. Augustine
Alive as you or me
Tearing through these quarters
In the utmost misery[/vc_message][/vc_column][/vc_row]
"I Dreamed I Saw St. Augustine" was originally released on his 1967 album John Wesley Harding. It was recorded at the first John Wesley Harding session on October 17, 1967.
Dylan only performed this great song 39 times live, first Aug 31, 1969 (Isle Of Wight, England) & last performance was Jun 16, 2011 (Cork, Ireland). Top year was 1975 with 16 performances.
Starlight Ballroom
Belleview Biltmore Hotel
Clearwater, Florida
22 April 1976

Olympiahalle
Munich, West Germany
30 September 1987

Wembley Arena
London, England
17 October 1987

I dreamed I saw St. Augustine
Alive as you or me
Tearing through these quarters
In the utmost misery
With a blanket underneath his arm
And a coat of solid gold
Searching for the very souls
Whom already have been sold
Shoreline Amphitheatre
Mountain View, California
11 June 1988

Ippodromo di Maia
Merano, Italy
7 July 1992

"Arise, arise," he cried so loud
In a voice without restraint
"Come out, ye gifted kings and queens
And hear my sad complaint
No martyr is among ye now
Whom you can call your own
So go on your way accordingly
But know you're not alone"
Event Center
Borgata Hotel Casino And Spa
Atlantic City, New Jersey
24 April 2005

I dreamed I saw St. Augustine
Alive with fiery breath
And I dreamed I was amongst the ones
That put him out to death
Oh, I awoke in anger
So alone and terrified
I put my fingers against the glass
And bowed my head and cried
Marquee
Cork, Ireland
16 June 2011

[vc_row][vc_column][vc_separator][vc_btn title="Borntolisten @ Facebook" color="blue" i_icon_fontawesome="fa fa-facebook-official" add_icon="true" link="url:https%3A%2F%2Fwww.facebook.com%2FJohannasVisions%2F||target:%20_blank|"][/vc_column][/vc_row][vc_row][vc_column][vc_message message_box_style="outline" icon_fontawesome="fa fa-link" css_animation="bounceIn"]Check out:
[/vc_message][/vc_column][/vc_row]