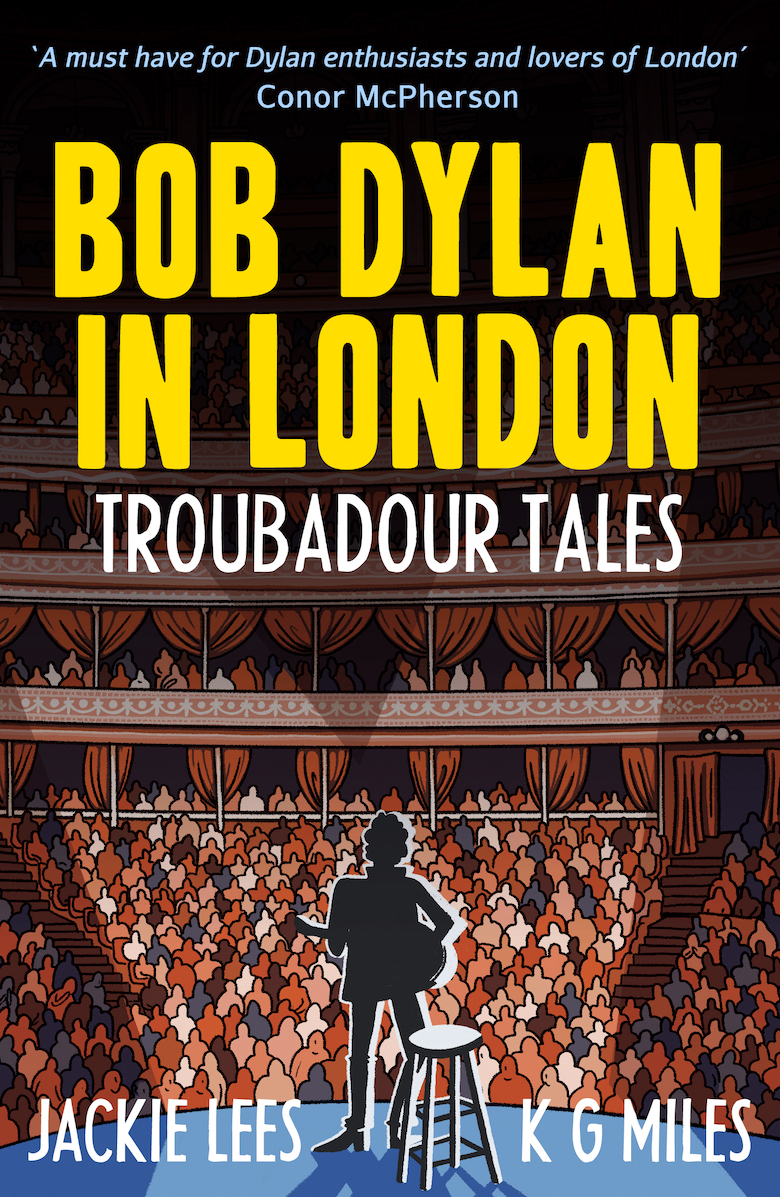 London Calling (The Clash)
Performed by Bob Dylan at Brixton Academy, London, England – November 21, 2005.
Only first verse.

---
With an even flow of new Dylan books each year, at least 15 in 2020 and 17 in 2019, it's hard to keep up.
Being a music fan who loves to visit places relevant to music history, the title of this book stirred some interest.
I've visited London many times during the last 30 years and checked off a lot "plaques" (and other spots) on my different bucket lists (music is not my only passion).
So did this book bring anything new to the table? Yes, indeed.

Book details
By: Jackie Lees (Author), K G Miles (Author), Julia Wytrazek (Illustrator)
Publisher : McNidder & Grace (4 Feb. 2021)
Language : English
129 pages
Layout
Foreword by Andrew Muir (author of several essential Dylan books)
Introduction
C1 – Folk clubs
C2 – 9 Tregunter Road
C3 – The May Fair
C4 – The Savoy
C5 – Savoy Steps
C6 – Royal Albert Hall
C7 – Earls Court & Blackbushe
C8 – Camden Town & Crouch End
Afterword
Locations list
Authors

Who should read this book?
This is a rather short book, so there is no excuse for any serious Dylan fan not to read it. The details around Dylan first visit to London late 1962/early 1963, will bring new and fascinating knowledge to most fans. If you like to travel, love London (who doesn't?) and are into Bob Dylan, it's a no-brainer. You're next visit (when this horrible plague has ended) to London will be more meaningful & joyous with this book as a companion.
The Best
Great "Foreword" from Andrew Muir
Chapter 1,2 & 8
Details about people Dylan met (especially Robert Graves & Martin Carthy)
Details about "Dylan locations" (Hotels, venues, etc)
List of "Dylan locations" in London (p.113-120)
Check out: