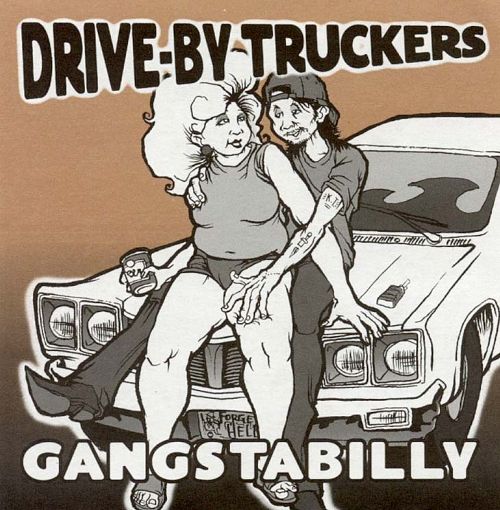 Gangstabilly, DBT's debut, was largely overlooked when first released.  It is a good straight rock album with some classic songs. The Living Bubba, 18 wheels of love and Buttholeville are still favourites at their live shows.
18 Wheels of love, live:

The album was recorded "live in the studio" over the course of two days and was produced by Andy Baker and Andy LeMaster. The album's cover art was created by Jim Stacy. The album was rereleased in 2005 by New West Records along with the band's second studio effort, Pizza Deliverance.
Continue reading "March 24: Drive-by Truckers released their debut, Gangstabilly in 1998" →