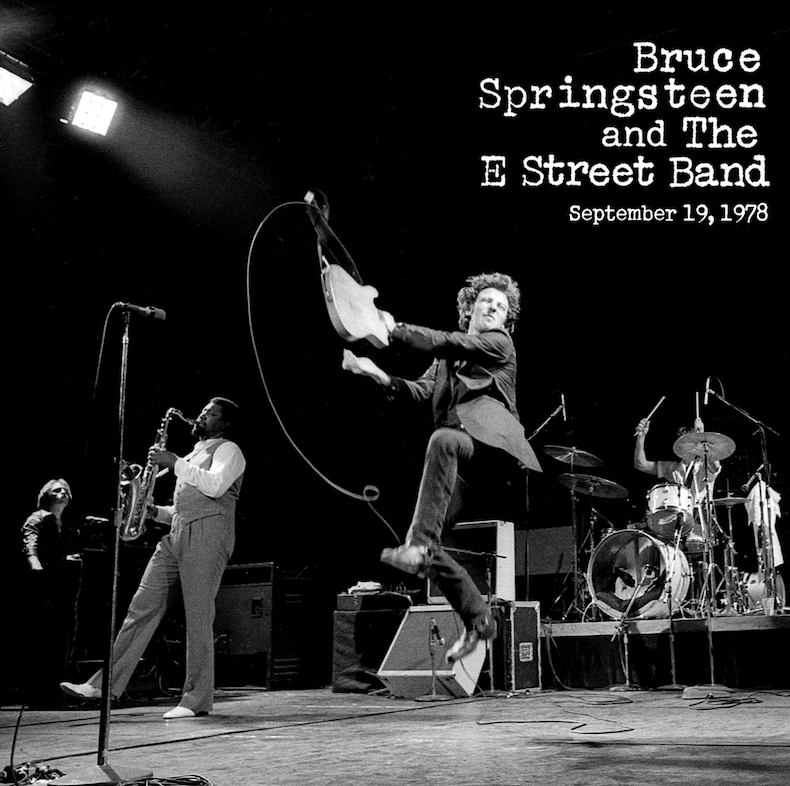 [vc_row][vc_column][vc_message message_box_color="mulled_wine" icon_fontawesome="fa fa-quote-left"]The wait is finally over. Passaic 9/19/78 arrives in its glorious entirety, newly remixed by Jon Altschiler from multi-track, Plangent Processed master tapes. It offers a fresh take on the familiar broadcast version, crackling with energy and putting Bruce and the band so close you might reach out and try to touch the Big Man's sax. It's not a first-row seat; it is a first-row seat directly in front of the PA speakers.
-Erik Flannigan (nugs.net)[/vc_message][/vc_column][/vc_row]
The September 19th 1978 concert at the Capitol Theatre in Passaic, in Bruce's home state of New Jersey, is arguably Bruce Springsteen's single greatest live performance. I've listened to quite a lot classic Springsteen bootleg concerts over the years.. this remains my favourite. Now it has finally been released on live.brucespringsteen.net and the b&w footage on youtube with OK/good sound is being replaced (by fans) with new the new stellar sound.
Absolutely mind blowing.
Continue reading "September 19: Bruce Springsteen @ Capitol Theatre, Passaic NJ, 1978 – Footage With Sound Upgrade" →