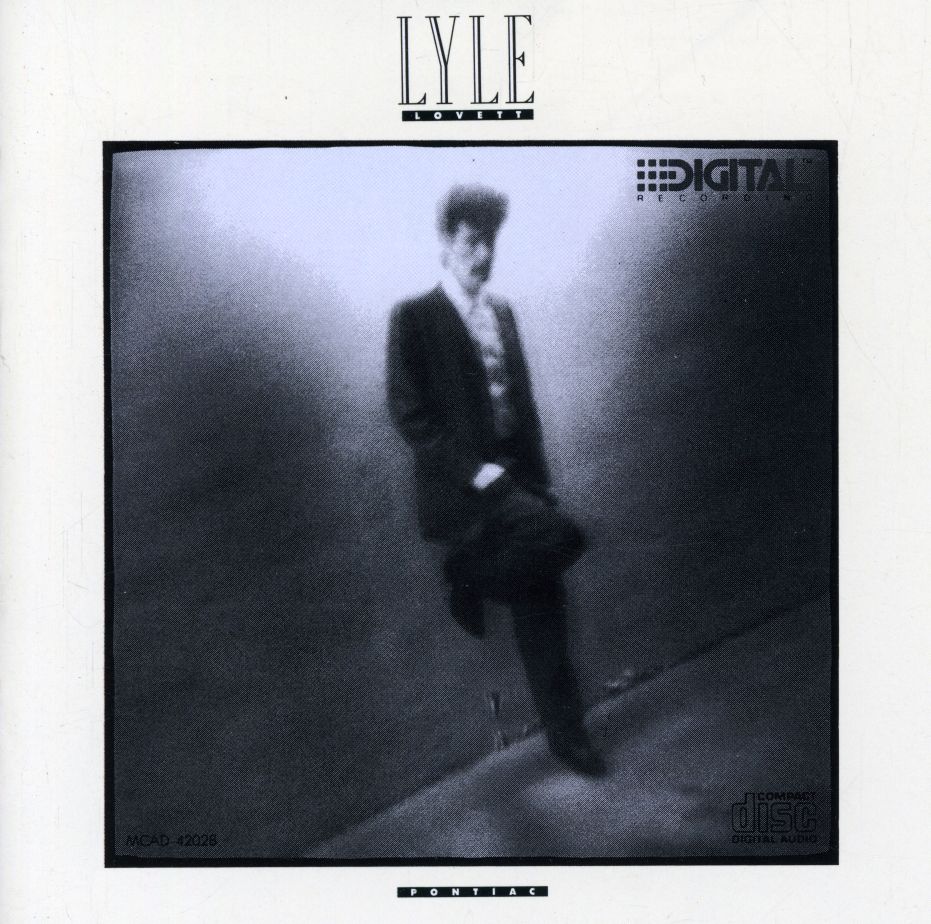 "The preacher asked her and she said, 'I do'
The preacher asked me and she said, 'Yes, he does too'
The preacher said, 'I pronounce you 99 to life
Son, she's no lady, she's your wife.' "
– Lyle Lovett (She's No Lady)
"Writes like Guy Clark, only plainer, sings like Jesse Winchester only countrier."
– Robert Christgau
"While Lyle Lovett's self-titled debut album made it clear he was one the most gifted and idiosyncratic talents to emerge in country music in the 1980s, his follow-up, 1987's Pontiac, took the strengths of his first disc and refined them, and the result was a set whose sound and feel more accurately reflected Lovett's musical personality."
– Mark Deming (allmusic)
This classic country album was Lyle Lovett's second album, and to me it's his best still. The Texas singer-songwriter uses the same elements that made his 1986 debut such a delight, dry humour, observational storytelling told in a personal and devastating way. Relationship stories as dark and as funny as they sometimes are…and with great singing and music.
Vince Gill and Emmylou Harris visits on this first of many masterpieces from Lyle Lovett.
Pontiac (official video):

The release date is uncertain, some sites said it was released in 1987, but most reviews started coming out  mid January 1988. Anyway that's not the important part, what's important is to celebrate a very fine album no matter if it was released December 1987 or January 1988.
– Hallgeir