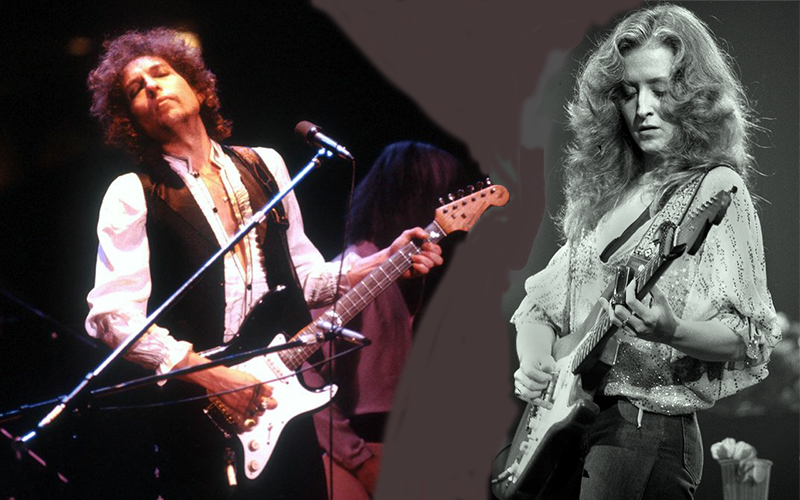 [vc_row][vc_column][vc_message message_box_color="mulled_wine" icon_fontawesome="fa fa-quote-left"]What I love about Bob is the fact that no one's ever been able to really figure him out. With every reinvention, you never know if it's a genuine shift or just him slyly ducking out of view. No one has had a more profound cultural and political impact on our generation.
-Bonnie Raitt[/vc_message][/vc_column][/vc_row]
Bonnie Lynn Raitt (born November 8, 1949) is an American blues singer, guitarist, songwriter, and activist.
Raitt has received 10 Grammy Awards. She is listed as number 50 in Rolling Stone's list of the "100 Greatest Singers of All Time" and number 89 on the magazine's list of the "100 Greatest Guitarists of All Time". Australian Country Music Artist Graeme Connors has said, "Bonnie Raitt does something with a lyric no one else can do; she bends it and twists it right into your heart."
Continue reading "November 8: Bonnie Raitt Sings Bob Dylan – Happy Birthday Bonnie Raitt" →