Double Fantasy is a 1980 album released by John Lennon and Yoko Ono. It is the seventh and final studio album released by Lennon in his lifetime. Though initially poorly received, the album is notable for its association with Lennon's murder three weeks after its release, whereupon it became a worldwide commercial success, and went on to win the 1981 Album of the Year at the 24th Annual Grammy Awards.
Following the birth of his son Sean in 1975, Lennon had put his career on hold to help raise him. After five years of little musical activity aside from recording the occasional demo in his apartment in New York, Lennon felt ready to resume work.
Full album:

In the summer of 1980, Lennon made a sailing trip through treacherous waters from Newport, Rhode Island, to Bermuda. During the journey, Lennon's yacht encountered a prolonged severe storm, most of the crew eventually succumbed to profound fatigue and seasickness. Lennon (free of seasickness) was eventually forced to take the yacht's wheel alone for many hours. Lennon found this terrifying but invigorating. It had the effect of both renewing his confidence and making him contemplate the fragility of life. As a result, he began to write new songs and reworked earlier demos. He commented later, 'I was so centered after the experience at sea that I was tuned in to the cosmos – and all these songs came!' Ono also wrote many songs, inspired with new confidence after Lennon had stated that he believed that contemporary popular music such as The B-52's "Rock Lobster" bore similarities to Ono's earlier work.
The couple decided to release their work on the same album, the first time they had done so since 1972's politically charged Some Time in New York City. In stark contrast to that album, Double Fantasy (subtitled A Heart Play) was a collection of songs wherein husband and wife would conduct a musical dialogue. The album took its title from a species of freesia, seen in the Bermuda Botanical Gardens, whose name Lennon regarded as a perfect description of his marriage to Ono.
Double Fantasy Stripped Down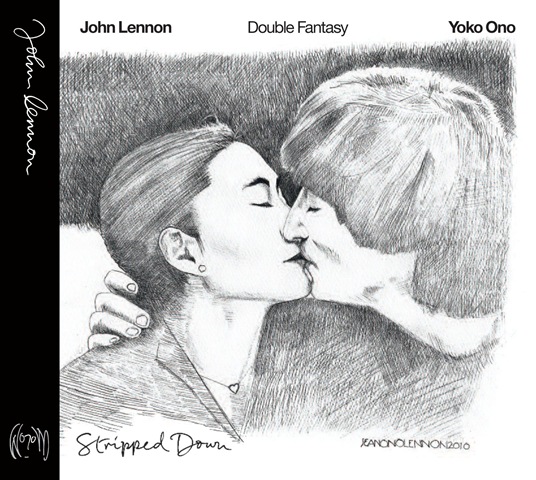 In 2010, a two-CD set called Double Fantasy Stripped Down was released. It included a newly remastered copy of the original album along with an alternative version of the album featuring simpler arrangements, with cover artwork by Sean Lennon. I prefer this version of the album.
– Hallgeir