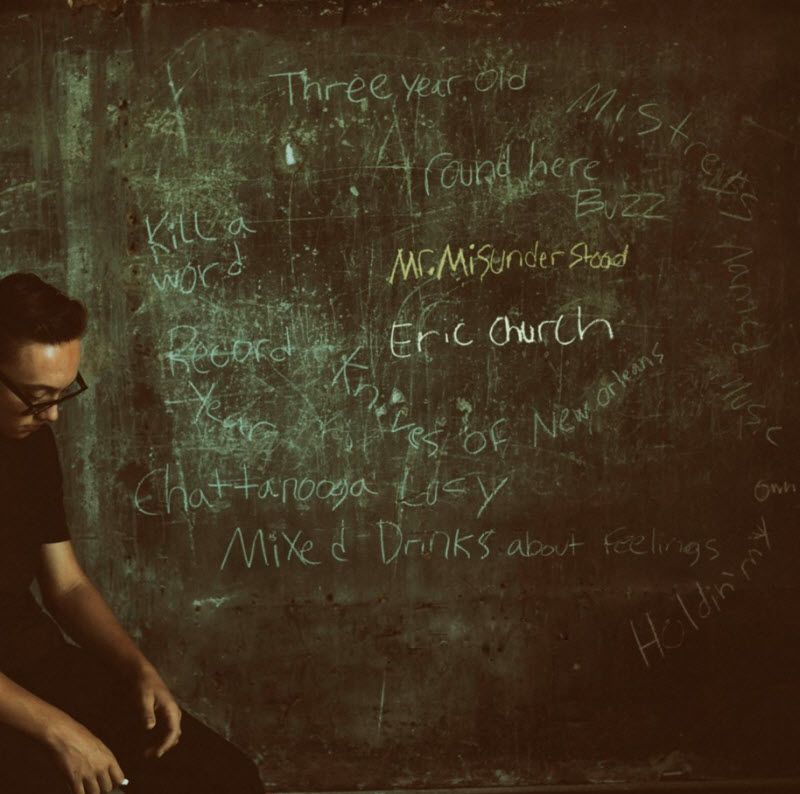 ..Either way, Church's songs are anchored with an authoritative sense of sentiment and place, and they're brought to life by the precise roar of the Eric Church Band. No longer overwhelming with sheer volume, they dig into the funk of "Chattanooga Lucy" and race their leader to the conclusion of "Mr. Misunderstood," but they shine by maintaining the mournful soul of "Round Here Buzz" or by building the tension of "Knives of New Orleans" or by keeping the Susan Tedeschi duet "Mixed Drinks About Feelings" at a sweet, sad simmer. Where The Outsiders was designed to dazzle, Mr. Misunderstood is built for the long haul: it settles into the soul, its pleasures immediate but also sustained.
~Stephen Thomas Erlewine (allmusic.com)
Mr. Misunderstood:

Wikipedia:
Mr. Misunderstood
Studio album by

Eric Church

Released
November 3, 2015
Recorded
Sept–Oct. 2015
St. Charles Studios
(Nashville, Tennessee)
Length

38

:

41

Label
EMI Nashville
Producer
Jay Joyce, Arturo Buenahora, Jr.(exec.)
Mr. Misunderstood is the fifth studio album from American country music recording artist, Eric Church. EMI Records Nashville released the album on November 3, 2015 to his fan club, where iTunes released it the following day. Church worked with long-time music producer, Jay Joyce, in the production of this album.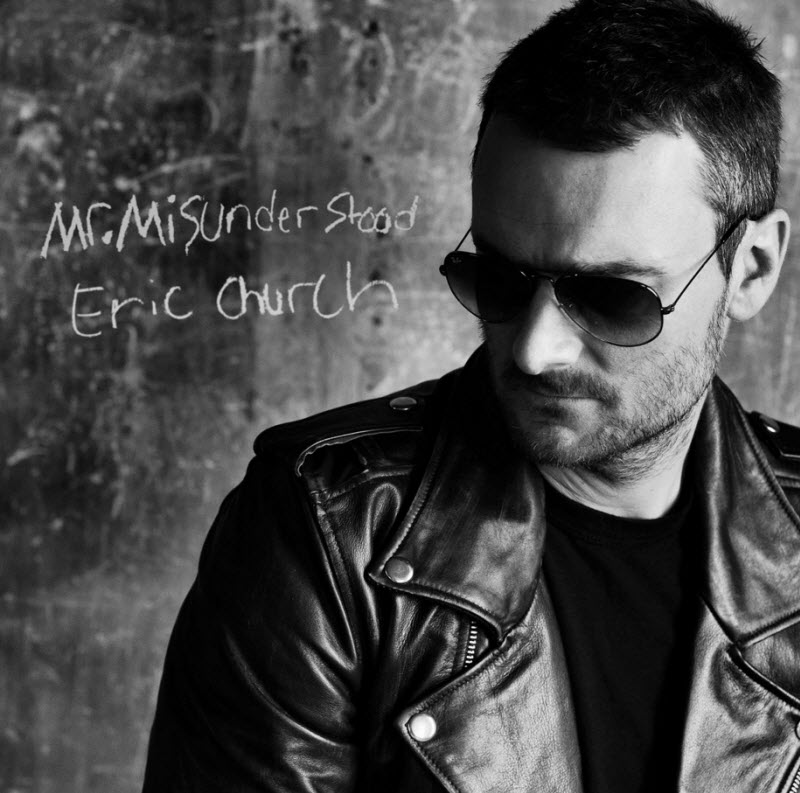 ..

Church's well-observed writing and warm, generous wit ground the album, particularly on two examples of the small-town vignettes he does so well: The title track, which builds from acoustic reverie to barnburner as he empathizes with a misfit who has long-shot rock & roll dreams – tipping its hat to Wilco's 1996 opus Being There along the way – and the prettily elegiac "Round Here Buzz," which enters the term "lit up like that one stoplight" into the canon of go-nowhere drunk-dude one-liners. The most moving moment, "Record Year," is Church at his ecumenical best. It's a sweet, sad ode to post-breakup boozing next to a turntable that has Waylon, Willie and Stevie Wonder's Songs in the Key of Life in its stack of vinyl Band-Aids. Tweedy should be happy to be included in such fine company.
~Jon Dolan (rollingstone.com)

–

I bet you thought before you left
I'd just sit in silence by myself
Turn this house into a jail
Dyin' slow in a livin' hell
But love's got a funny way of keepin' score
And your leavin' lit up my scoreboard
I usually make it through side A sober
All bets are off when I flip her over
One bourbon, one scotch, one beer
I'm havin' a record year
Record Year:

–
Track listing
No.
Title
Writer(s)
Length
1.
"Mr. Misunderstood"
Eric Church, Casey Beathard
5:18
2.
"Mistress Named Music"
Church, Beathard
5:22
3.
"Chattanooga Lucy" (featuring Joanna Cotten[5])
Church, Jeff Hyde, Ryan Tyndell
3:23
4.
"Mixed Drinks about Feelings" (featuring Susan Tedeschi[5])
Church
3:00
5.
"Knives of New Orleans"
Church, Travis Meadows, Jeremy Spillman
4:02
6.
"Round Here Buzz"
Church, Luke Dick, Hyde
3:35
7.
"Kill a Word" (featuring Andrea Davidson and Rhiannon Giddens[5])
Church, Dick, Hyde
3:20
8.
"Holdin' My Own"
Church
3:56
9.
"Record Year"
Church, Hyde
3:00
10.
"Three Year Old"
Church, Beathard, Monty Criswell
3:45

Total length:
Mr. Misunderstood is hands-down the best album Eric Church has released in his career. While The Outsiders felt like a contrived, egotistical vanity project, Mr. Misunderstood is Church's love letter to music. He went back to his roots while also incorporating a sense of freshness that had been needed in his music. It's no secret that Church is not strictly a country artist and loves to dabble in other genres too. This has hurt him a lot in past albums, but on this one he finds the perfect balance. He incorporates influences from blues, soul, southern rock, heartland rock, folk, gospel and funk in a way that maintains the integrity of the music while also making something new and creative. The songwriting is sharp, well-written and varied in theme and the writers Church brought in alongside him fit well. While I wouldn't call this an album of the year contender, it is definitely one of the top 30 albums I've heard in country this year. It's an absolute must-listen. Mr. Misunderstood has made me believe in Eric Church and his music once again.
~Joss Schot (countryperspective.com)
Mr. Misunderstood @ spotify:

-Egil