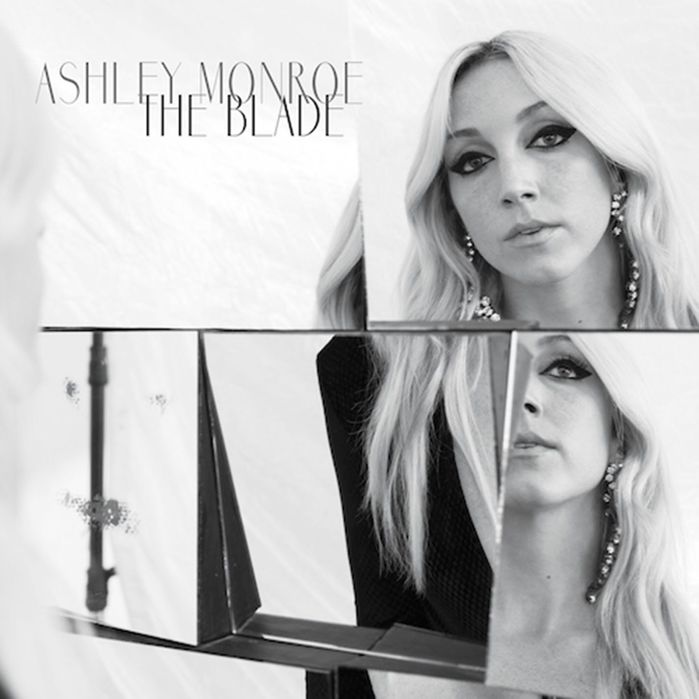 … I'm proud of it, you know people always ask me, when you were working [on it], did you think about radio, and all of that and I really wasn't. I don't think when it comes to music, I just do, and those were the songs that came out. But what I have is something that I am proud of and I think it represents me and if people can relate to it, then that's all the better
~Ashley Monroe (to nashvilleoverhere.com)

… she rises to the challenge. She belts out "I'm Good At Leavin'" like she was aiming for the cheap seats at the Grand Ole Opry, gently purrs through "Weight of the Load" and "Mayflowers" (the latter co-written by White's Raconteurs bandmate Brendan Benson), and throws a little Loretta Lynn sass down on the rave-up "Winning Streak." She knows she's the star of this show, and she burns brightly throughout.
~Robert Ham (pastemagazine.com)
Bombshell (Official Music Video):

Wikipedia:
The Blade
Studio album by

Ashley Monroe

Released
July 24, 2015
Genre
Country
Length
46:40
Label
Warner Bros. Nashville
Producer
Vince Gill
Justin Niebank
The Blade is the third studio album by American country music artist Ashley Monroe, released on July 24, 2015, through Warner Bros. Nashville. The album was produced by Vince Gill and Justin Niebank and includes the lead single "On to Something Good." The album made numerous "Best Albums of 2015" lists and is nominated for Best Country Album at the 58th Grammy Awards.
–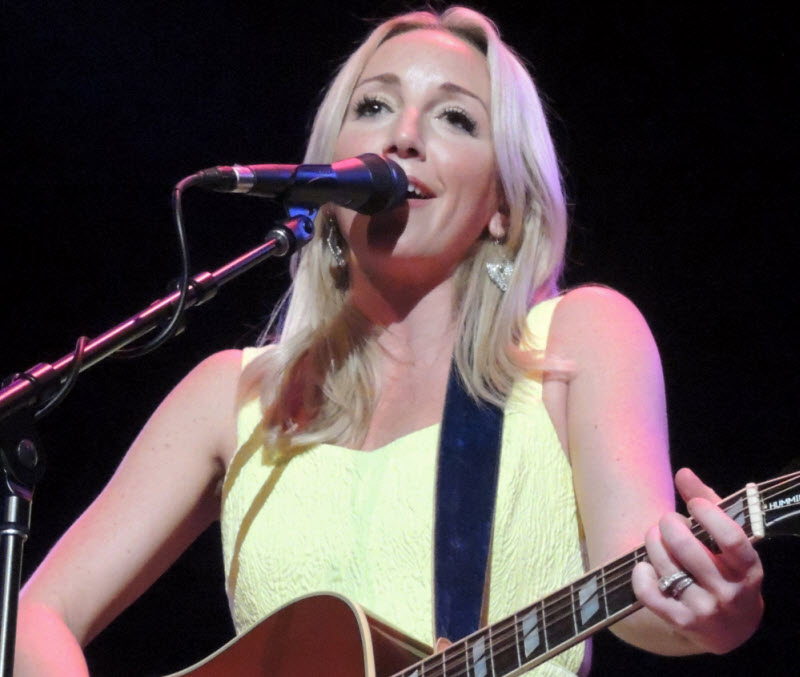 All this makes for a diverse set of songs but the key to Monroe's appeal is that she seems neither showy nor calculating when she expands beyond her classic country roots. She rolls easy, luxuriating in that exquisite sound, her soft touch making the heartbreak and the humor seem equally alluring.
~Stephen Thomas Erlewine (allmusic.com)
On To Something Good (Official Music Video):

–
Interview with Ann Powers (for NPR Music):

–
Track listing
No.
Title
Writer(s)
Length
1.
"On to Something Good"
Ashley Monroe, Barry Dean, Luke Laird
3:50
2.
"I Buried Your Love Alive"
Monroe, Matraca Berg
3:14
3.
"Bombshell"
Monroe, Steve McEwan, Gordie Sampson
3:17
4.
"Weight of the Load"
Monroe, Vince Gill
3:59
5.
"The Blade"
Marc Beeson, Jamie Floyd, Allen Shamblin
3:27
6.
"Winning Streak"
Monroe, Jessi Alexander, Chris Stapleton
3:10
7.
"From Time to Time"
Monroe, Justin Davis, Sarah Zimmermann
4:03
8.
"If Love Was Fair"
Monroe, Alexander, Steve Moakler
3:48
9.
"Has Anybody Ever Told You"
Monroe, Tyler Cain
3:52
10.
"Dixie"
Monroe, Davis, Zimmermann
3:26
11.
"If the Devil Don't Want Me"
Monroe, Alexander, Stapleton
3:40
12.
"Mayflowers"
Monroe, Brendan Benson
3:40
13.
"I'm Good at Leavin'"
Monroe, Alexander, Miranda Lambert
3:14

Total length:

46:40
The Blade @ Spotify:

-Egil