Ain't No Sunshine is a song by Bill Withers from his 1971 album Just As I Am, produced by Booker T. Jones. The record featured musicians Donald "Duck" Dunn on bass guitar, Al Jackson, Jr. on drums and Stephen Stills on guitar. String arrangements were done by Booker T. Jones, and recorded in Memphis by engineer Terry Manning.
The song was released as a single in September 1971, becoming a breakthrough hit for Withers, reaching number six on the U.S. R&B Chart and number three on the Billboard Hot 100 chart. Billboard ranked it as the No. 23 song for 1971.
Freddie King (September 3, 1934 – December 28, 1976) was an influential American blues guitarist and singer. He is often mentioned as one of "the Three Kings" of electric blues guitar along with Albert King and B.B. King.
Freddie King based his guitar style on Texas and Chicago influences and was one of the first bluesmen to have a multi-racial backing band at live performances.
Freddie King recorded Ain't No Sunshine on his 1972 album, Texas Cannonball (re-released in its entirety on King of the blues in 1995)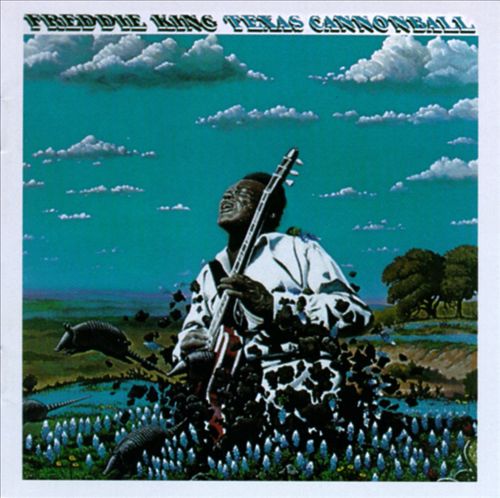 Here is a great performance from the DVD Live in Europe/Montreux in 1973:

– Hallgeir