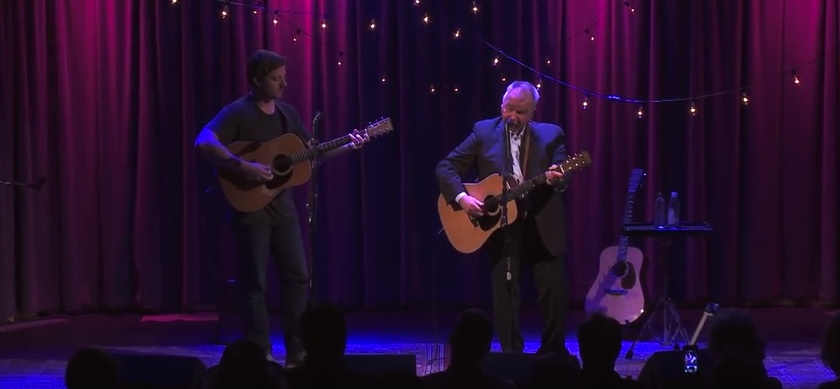 Singer-songwriters John Prine and Sturgill Simpson shared the stage last summer at an intimate event for a lucky few Grammy Museum guests. "This is John's night" Simpson said, "I just wanna be here, but it's John's night".
Part interview and part performance, video of the two country artists together was streamed live on Facebook in two parts.
Great storytellers, wonderful songs and very good playing!
Interview session (with some songs):

Concert part:

"Souvenirs" and "Sam Stone" solo, John Prine
followed by duets with Sturgill Simpson on "Speed Of The Sound of Loneliness" and "Paradise".
– Hallgeir