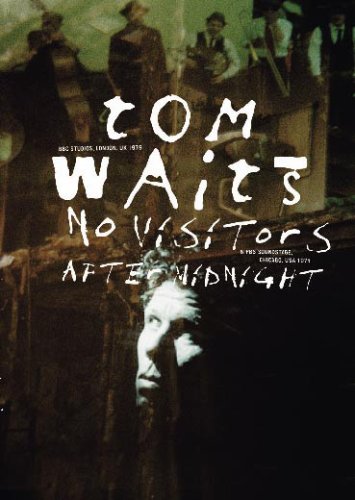 First we get a BBC television concert documentary, Tonight In Person, filmed at the BBC television Theatre in London/UK (aired July 26, 1979, probably taped earlier in the spring). Shortened version rebroadcast in 1998 in "Later on… Tom Waits" aka "Later With Jools Holland", presented by Jools Holland. Producer: Serena Cross
Executive Producer: Mark Cooper. BBC, 1998 for UK-Arena.
There is a download for an audio bootleg of the performance over at Aquarium Drunkard.
"The concert might be regarded as a straight taping of a live show but it also included elements that were more theatrical and seemed to be incorporated into the show as if it were an in-studio taping, a bit like when standup comedians bring in an audience for something that is understood by everyone present to be a recording of a TV special. That's how this program feels, anyway, it doesn't feel like a regular concert."
– Dangerous Minds
The second show is a PBS television show on Tom Waits and Mose Allison. Chicago/USA (aired December 22, 1975, probably recorded November 3, 1975).
With Kenny Soderblum on alto sax
Jim Atlas on upright bass.
Great opening opening number, Tom Waits does an a capella performance of "Eggs and Sausage" that is both soulful and dramatic. He is sitting at the counter of a diner, smoking. We see waitresses, bored patrons, sizzling burgers. Het is the snapping his fingers and slapping his leg. Finishing the song, he turns to a waitress and asks for another cup of coffee.
His voice is more mellow on the 1975 concerts and it's lovely to get such an early document of Waits as a performer.
Both shows are essential for all Tom Waits fans, enjoy!
Live at BBC 1979 For TV Show "Live In Person"
-With a suitcase
-Never talk to strangers
-Step right up
-On the nickel
-Red shoes by the drugstore
-Burma
-Kentucky avenue
-Small change
-Closing time
Live in Chicago at PBS Soundstage 1975
-Eggs sausage
-Semi suite
-Diamonds on my windsheld
-Drunk on the moon
-Better off without a wife
-Nightwalk postcards
-The heart of saturday night
-San Diego Serenade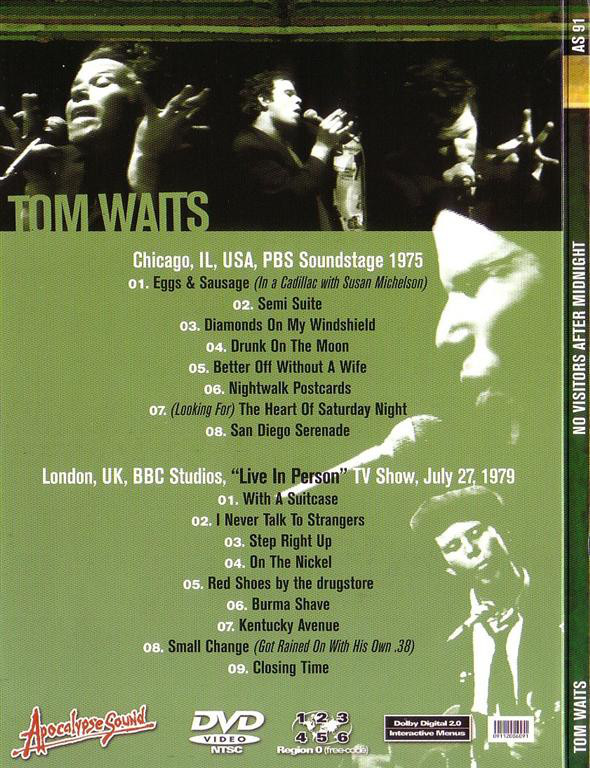 – Hallgeir