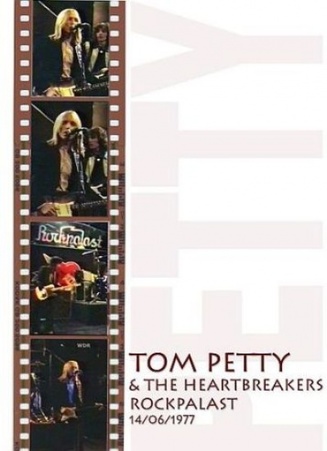 This was the first time I saw Tom Petty on the TV, and it blew me away! I was 11 years old and just started to discover music beyond Abba, Beatles and The Eagles.
Tom Petty and The Heartbreakers was formed in Gainesville, Florida in 1976 and soon started churning great rock songs. Rockpalast from Germany was one the few things worth watching in our "one-channel Tv-world" back in the late 70s in Norway. It was shown in the middle of the night, because you now, rock'n roll could deprave the minds of children. Some of us, stayed up all night to catch these few glimpses of what was happening in the great exciting world of rock'n roll.
Tom Petty, Mike Campbell, Ron Blair, Benmont Tench and Stan Lynch opened their June 14,1977 taping at WDR Studio-L in Cologne with Surrender, a cover of Chuck Berry's "Jaguar and Thunderbird" came next. The setlist was a wonderful mix of originals and great cover versions. The world was changing.
We miss Tom Petty deeply.
Tom Petty – lead vocals, guitars
Mike Campbell – guitars galore, synthesizer
Ron Blair – electric bass guitar
Benmont Tench – piano, organ
Stan Lynch – drums, percussion
Setlist:
01 Surrender (2'45")
02 Jaguar And The Thunderbird (2'15")
03 American Girl (4'00")
04 Fooled Again (5'40")
05 Breakdown (4'20")
06 Listen To Her Heart (2'55")
07 Strangered In The Night (4'00")
08 I Need To Know (2'25")
09 Anything That's Rock 'n' Roll (3'35")
10 Dog On The Run ( ?)
11 Route 66 (3'45")
12 Shout (5'00")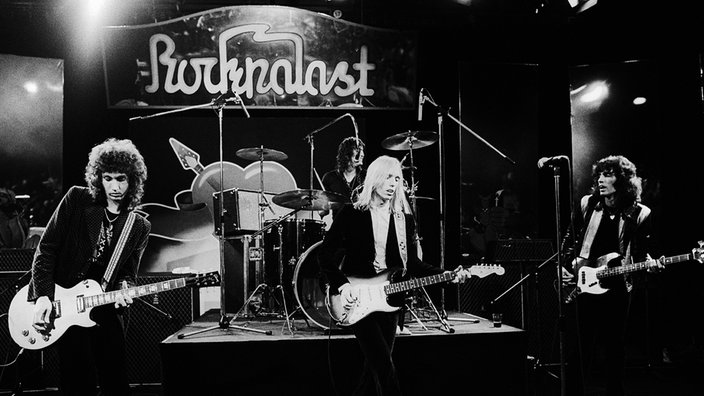 – Hallgeir