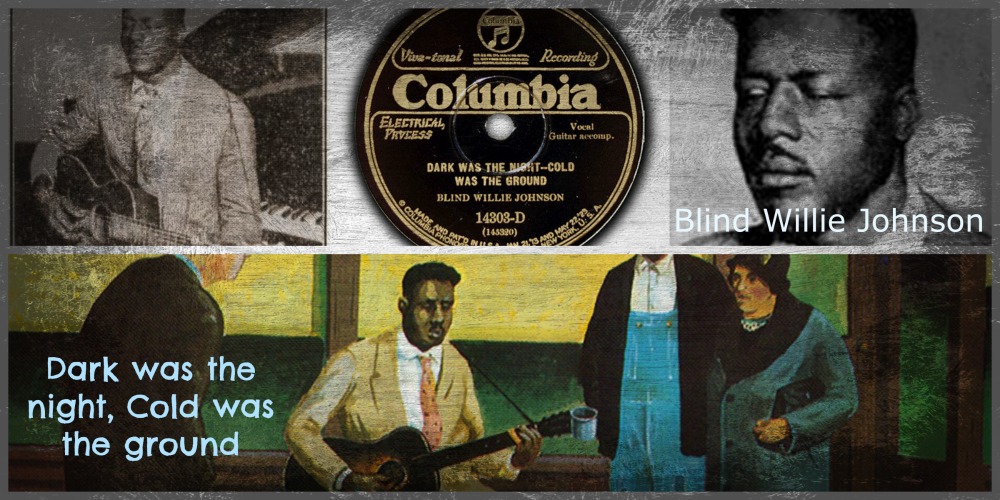 The greatest example of slide guitar ever recorded
~Jack White

The most intense and startling blues record ever made
~John Clarke


It has been said that in the heart of every man is the yearning to know the divine. to have and understand your connection to God, and that life is a struggle until you resolve it. Whether you agree with this or not, here is one bluesman's moving take on that struggle. There is no evangelistic sermon here, just Blind Willie's soulful moan and the loneliest guitar telling you about this yearning in a way that cannot be conveyed in words.
~Judah Bauer (from the MOJO Classic – Blues Heroes)
This is one of my favorite blues songs. An intense yearning for meaning & hope. Just Blind Willie Johnson's moaning & a killer slide guitar.. that's all you need.
This is not only an extremely important piece of art, it's a way to learn something about yourself. Quite simply a song that everybody should offer 3 min of mindful listening to, you will not regret.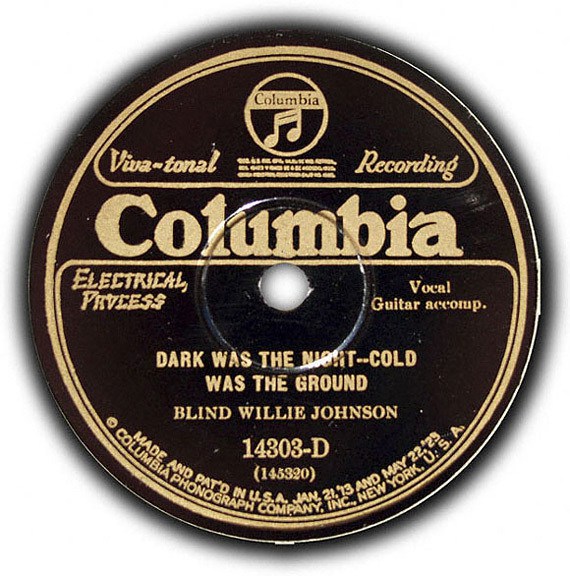 Wikipedia:
Format
78
Recorded
December 3, 1927
Genre
blues
spiritual
Length
3:21
Label
Columbia Records
Writer
Blind Willie Johnson
Dark Was the Night, Cold Was the Ground is a gospel–blues song written and performed by American musician Blind Willie Johnson and recorded in 1927. The song is primarily an instrumental featuring Johnson's self-taught bottleneck slide guitar and picking style accompanied by his vocalizations of humming and moaning. It has the distinction of being one of 27 samples of music included on the Voyager Golden Record, launched into space in 1977 to represent the diversity of life on Earth. "Dark Was the Night, Cold Was the Ground" was chosen as the human expression of loneliness. The song has been highly praised and covered by numerous musicians and is featured on the soundtracks of several films.
 "Dark Was the Night, Cold Was the Ground" was selected by the Library of Congress as a 2010 addition to the National Recording Registry, which selects recordings annually that are "culturally, historically, or aesthetically significant".
Here it is – play it loud & pay complete attention:

—
Here is a nice cover version by Ry Cooder:

—
Check out:
-Egil