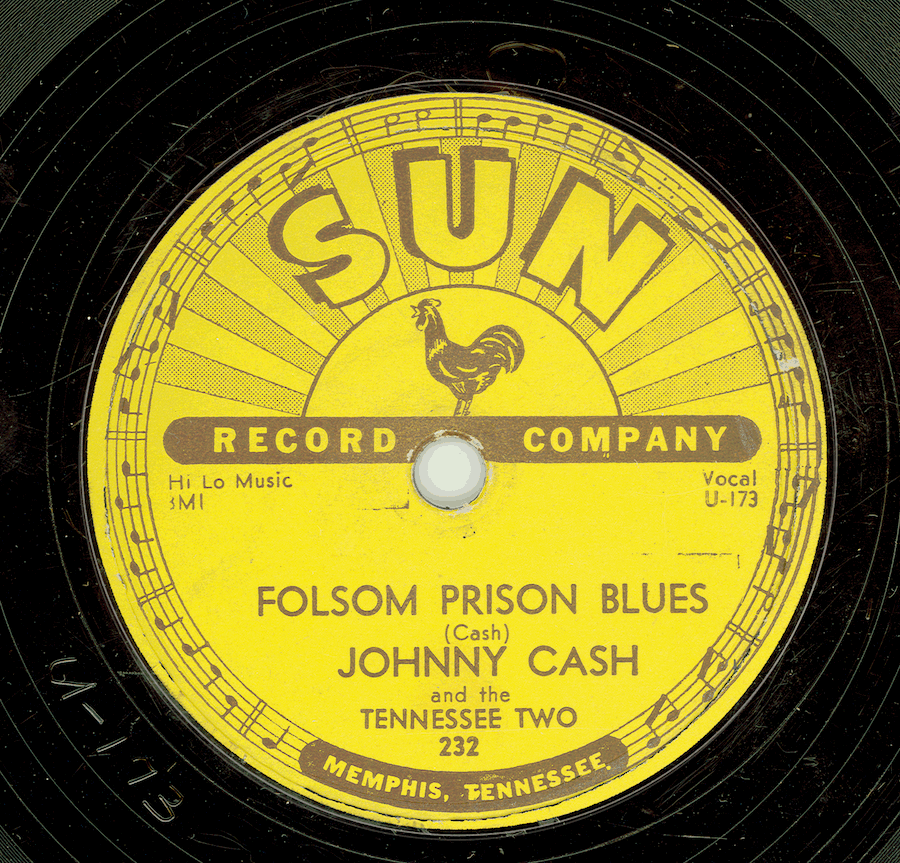 "Folsom Prison Blues" is a song written and first recorded in 1955 by Johnny Cash. The song combines elements from two popular folk styles, the train song and the prison song, both of which Cash would continue to use for the rest of his career. It was one of Cash's signature songs.
It was the eleventh track on his debut album With His Hot and Blue Guitar and it was also included (same version) on All Aboard the Blue Train. A live version, recorded among inmates at Folsom Prison itself, became a #1 hit on the country music charts in 1968.
Cash was inspired to write this song after seeing the movie Inside the Walls of Folsom Prison (1951) while serving in West Germany in the United States Air Force at Landsberg, Bavaria (itself the location of a famous prison). Cash recounted how he came up with the line "But I shot a man in Reno, just to watch him die": "I sat with my pen in my hand, trying to think up the worst reason a person could have for killing another person, and that's what came to mind."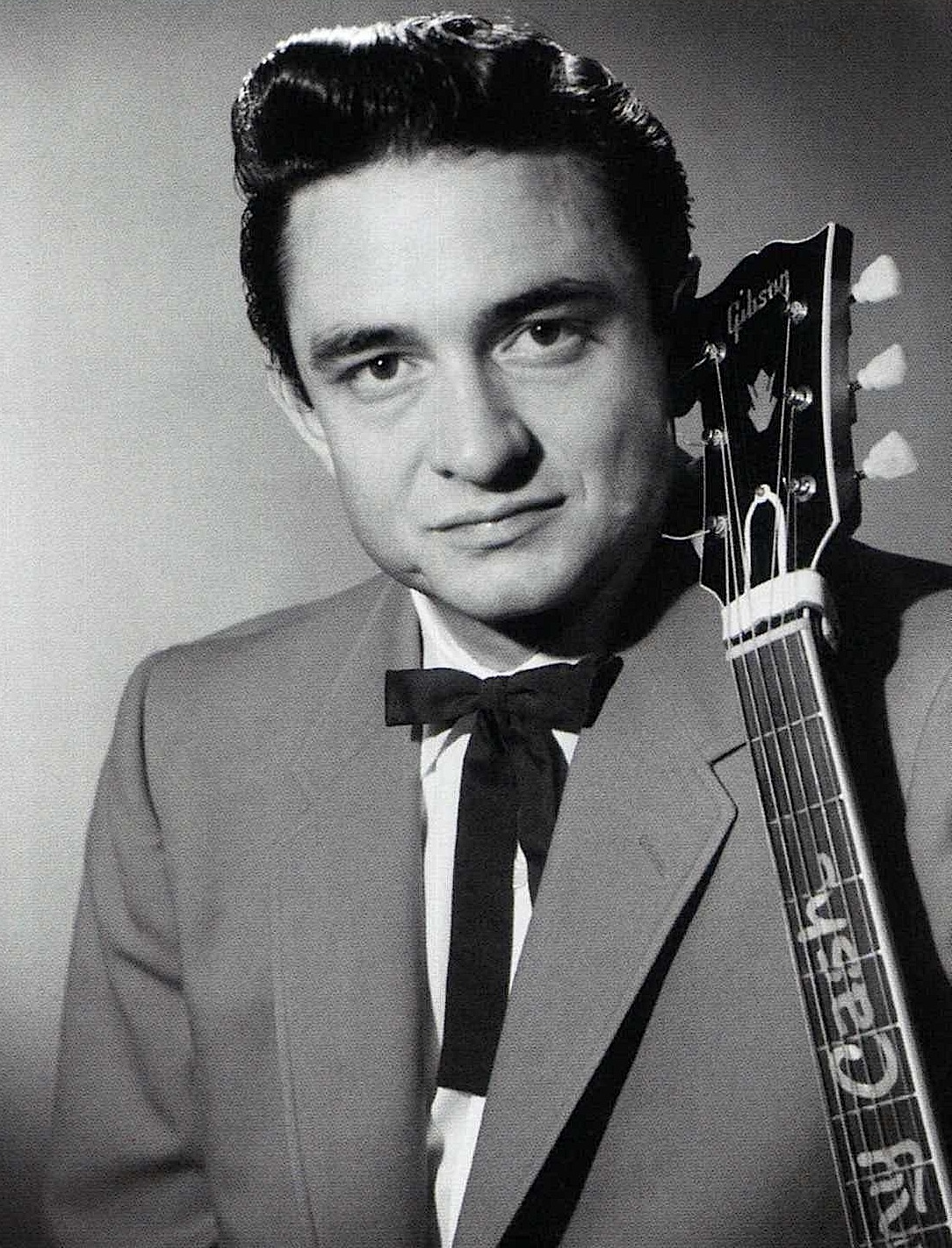 Cash took the melody for the song and many of the lyrics from Gordon Jenkins's 1953 Seven Dreams concept album, specifically the song "Crescent City Blues". Jenkins was not credited on the original record, which was issued by Sun Records. In the early 1970s, after the song became popular, Cash paid Jenkins a settlement of approximately US$75,000 following a lawsuit.
The song was recorded at the Sun Studio in Memphis, Tennessee on July 30, 1955. The producer was Sam Phillips, and the musicians were Cash (vocals, guitar), Luther Perkins (guitar), and Marshall Grant (bass). The song was released as a single with another song recorded at the same session, "So Doggone Lonesome". Early in 1956, both sides reached #4 on the Billboard C&W Best Sellers chart.
– Hallgeir