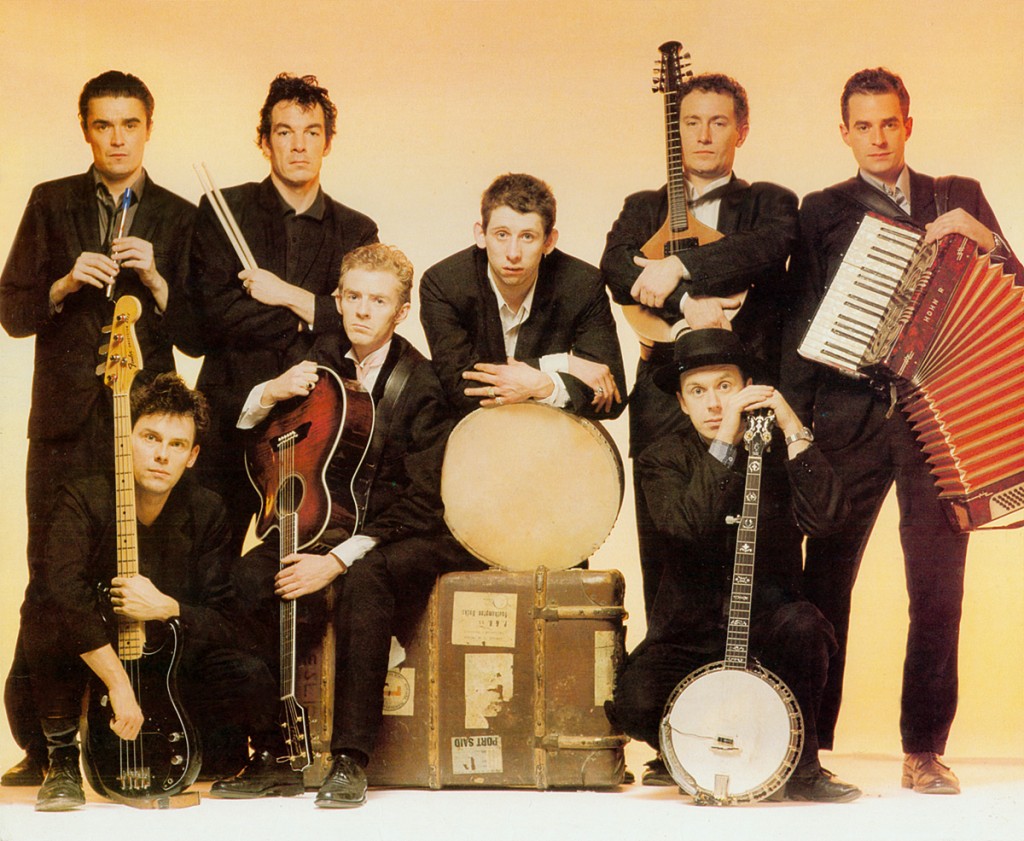 Shane Patrick Lysaght MacGowan (born 25 December 1957) is an Irish musician and singer, best known as the lead singer and songwriter of Celtic trad punk band the Pogues. He was also a member of the Nipple Erectors and Shane MacGowan and the Popes, as well as producing his own solo material and working on collaborations with artists such as Kirsty MacColl, Joe Strummer, Nick Cave, Steve Earle, and Sinéad O'Connor.
"Fairytale of New York" is a Christmas song written by Jem Finer and Shane MacGowan and first released as a single on 23 November 1987 by their band The Pogues, featuring singer-songwriter Kirsty MacColl on vocals. The song was written as a duet, with the Pogues' singer MacGowan taking the role of the male character and MacColl the female character. It is an Irish folk-style ballad, and featured on The Pogues' 1988 album If I Should Fall from Grace with God.
Originally begun in 1985, the song had a troubled two year development history, undergoing rewrites and aborted attempts at recording, and losing its original female vocalist along the way, before finally being completed in summer 1987. Although the single never reached number one in the UK Singles Chart, being kept at number two on its original release in 1987 by the Pet Shop Boys' cover version of "Always on My Mind", it has since proved enduringly popular with both music critics and the public: to date the song has reached the UK top twenty on twelve separate occasions since its original release in 1987, including every year since 2005, and was certified platinum in the UK in 2013.
"Fairytale of New York" has been cited as the best Christmas song of all time in various television, radio and magazine related polls in the UK and Ireland.
– Hallgeir