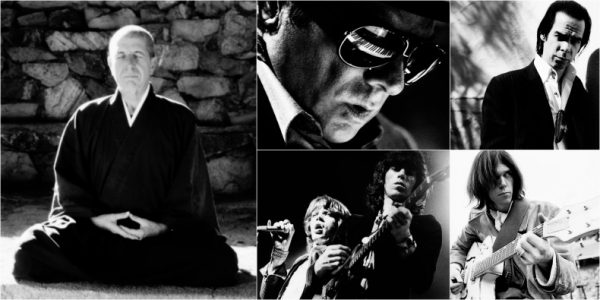 One of my favourite ways to meditate is listening to music. Listening to details in the music and stay present. Here are 5 great songs for meditation.
Van Morrison – In The Garden
The streets are always wet with rain
After a summer shower when I saw you standin'
In the garden in the garden wet with rain
Nick Cave – People Ain't No Good
People just ain't no good
I think that's well understood
You can see it everywhere you look
People just ain't no good
The Rolling Stones – Sister Morphine
Here I lie in my hospital bed
Tell me, sister Morphine, when are you coming round again?
Oh, I don't think I can wait that long
Oh, you see that I'm not that strong
Neil Young – Down By The River
Be on my side,
I'll be on your side,
baby
There is no reason
for you to hide
It's so hard for me
staying here all alone
When you could be
taking me for a ride.
Leonard Cohen – I'm Your Man
If you want a lover
I'll do anything you ask me to
And if you want another kind of love
I'll wear a mask for you
If you want a partner, take my hand, or
If you want to strike me down in anger
Here I stand
I'm your man
Spotify playlist:

-Egil