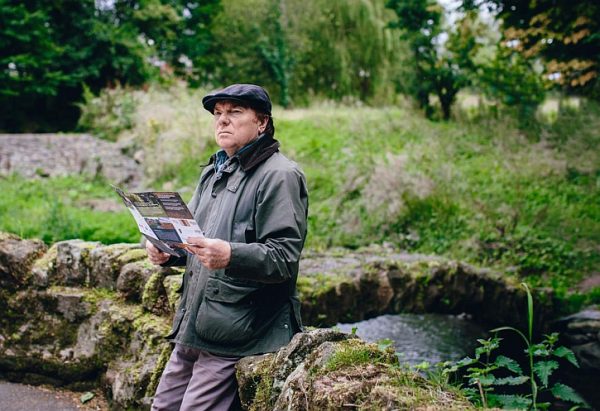 Released on his 1986 album "No Guru, No Method, No Teacher", this is a major VM song – certainly  among his 10 best.
Van Morrison has played this beauty well over 400 times live, here are five of them.
Here are 5 Great live versions..
Special attention to Dublin 2012 – 5min & 16s and onwards – Van is obviously moved and it´s all MAGIC. In The Garden.
–
New University of Ulster
Coleraine, Ireland
April 20th 1988

You wiped the teardrops from your eye in sorrow
As we watched the petals fall down to the ground
And as I sat beside you I felt the
Great sadness that day in the garden

And then one day you came back home
You were a creature all in rapture
You had the key to your soul
And you did open that day you came back to the garden
Beacon Theatre, NYC,
November 30, 1989

The olden summer breeze was blowin' on your face
The light of God was shinin' on your countenance divine
And you were a violet colour as you
Sat beside your father and your mother in the garden

The summer breeze was blowin' on your face
Within your violet you treasure your summery words
And as the shiver from my neck down to my spine
Ignited me in daylight and nature in the garden
Dublin
Feb 4, 2012

And you went into a trance
Your childlike vision became so fine
And we heard the bells inside the church
We loved so much
And felt the presence of the youth of
Eternal summers in the garden

And as it touched your cheeks so lightly
Born again you were and blushed and we touched each other lightly
And we felt the presence of the Christ
Culloden Belfast
April 2012

And I turned to you and I said
No Guru, no method, no teacher
Just you and I and nature
And the father in the garden
Liceu Opera Theatre, Barcelona
19 Jan 2015

No Guru, no method, no teacher
Just you and I and nature
And the Father and the
Son and the Holy Ghost
In the garden wet with rain
No Guru, no method, no teacher
Just you and I and nature and the holy ghost
In the garden, in the garden, wet with rain
No Guru, no method, no teacher
Just you and I and nature
And the Father in the garden
-Egil