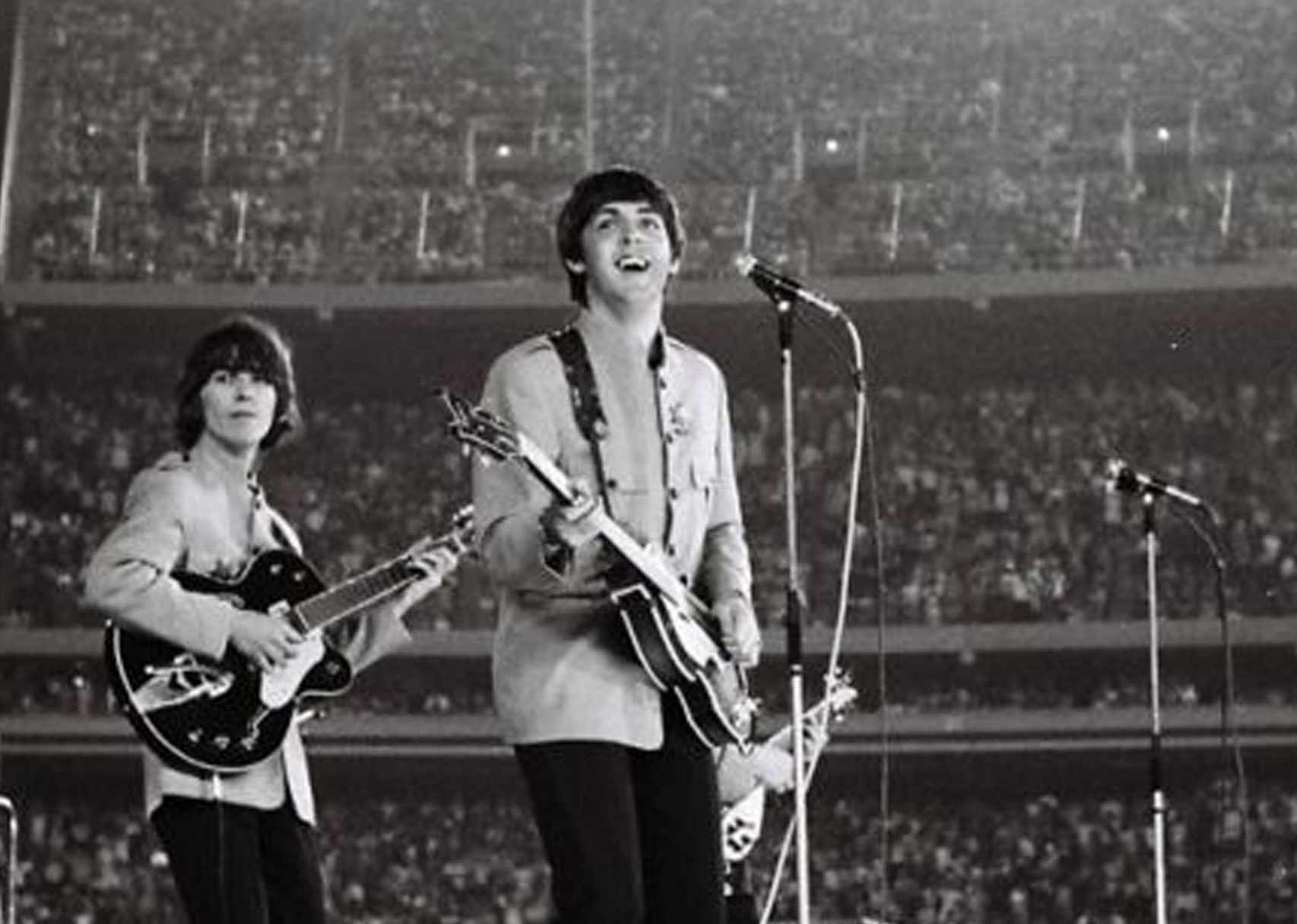 August 15: The Beatles played at Shea Stadium in 1965
The Shea Stadium concert on 15 August was record-breaking and one of the most famous concert events of its era.  Over 55,000 people saw the concert.  "Beatlemania" was at one of its highest marks at the Shea show. Film footage taken at the concert shows many teenagers and women crying, screaming, and even fainting. The crowd noise was such that security guards can be seen covering their ears as The Beatles enter the field.
The Beatles interview before Shea Stadium:


Set List:
All songs written by John Lennon and Paul McCartney, except where noted.
"Twist and Shout" (Phil Medley, Bert Russell)
"She's a Woman" (not included in film)
"I Feel Fine"
"Dizzy Miss Lizzy" (Larry Williams)
"Ticket to Ride"
"Everybody's Trying to Be My Baby" (Carl Perkins) (not included in film)
"Can't Buy Me Love"
"Baby's in Black"
"Act Naturally" (Voni Morrison, Johnny Russell)
"A Hard Day's Night"
"Help!"
"I'm Down"
Paul, John, George & Ringo reflecting on the event:
The Beatles returned to Shea Stadium during their final tour, on 23 August 1966.
– Hallgeir & Egil
Sources: Wikipedia, BeatlesBible.com, thebeatles.com