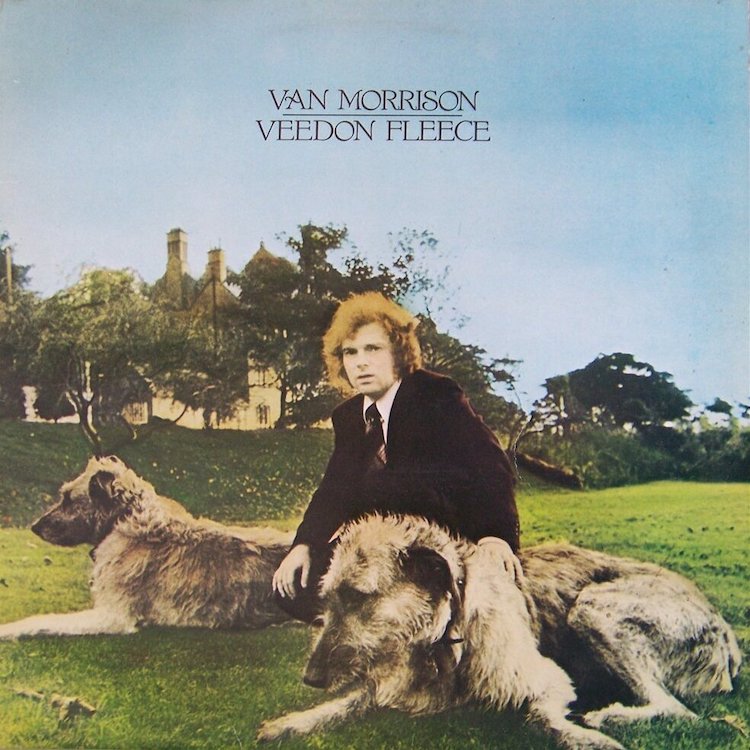 TOC
Facts
Wikipedia:
A song from his album Veedon Fleece, released in October 1974.
The story line pertains to a mythological Irish expatriate living in San Francisco who, when cornered, turns violent and then goes into hiding, "living with a gun", and references a childhood interest in The Lone Ranger. Morrison described the anti-hero Linden Arden as being "about an image of an Irish American living in San Francisco – it's really a hard man type of thing.."
Singer-songwriter Elvis Costello has referred to this album as one of his favourites and names "Linden Arden Stole the Highlights" as the song that makes this album "special to (him)."
Musicians
Van Morrison – vocal, guitar
Ralph Walsh – guitar
Dahaud Shaar (David Shaw) – drums
Nathan Rubin – violin
Terry Adams – cello
James Rothermel – flute, recorder
Jack Schroer – soprano saxophone
James Trumbo – piano
Live:
Never been performed live.
Quotes
In `Linden Arden Stole The Highlights' we hear a deep, chest voice: it is visceral ceral and guttural. … The song itself is centrally concerned with the burdens of the body, and is corporeal in both sound and subject: Linden Arden stole the highlights `With one hand tied behind his back; and also `Cleaved their heads off with a hatchet: The body in all its force and weakness is present here. The voice is as close as Morrison has come to operatic, and the piano playing is appropriate: as with the illustrative function of music in opera, the strings slip in as his voice modulates upwards at 1.45. It is fabulous. He delivers the vocal in a grandly enunciated recitative style, almost in the spirit of Schubertian lieder, finding connections to Count John McCormack (who once described opera singing as `too much effort for too little reward"') … The lyric is, like the outlaw/Jesse James songs he grew up listening to and would eventually record with Lonnie Donegan, a sympathetic portrayal of a renegade who chose to live outside the law, but who struggled with his conscience as he did so. As a kind of morality tale, this is a clear and direct telling, almost like a piece of reportage, without the window-dressing and evasiveness of, say, `Crazy Face, and the vocal delivery facilitates this.
–> Peter Mills (Hymns to the Silence – Inside the Words and Music of Van Morrison)
Aside from being one of the best-ever Morrison song titles, 'Linden Arden Stole The Highlights' is also one of his most haunting compositions. Shadowed by a piano and covered by strings, Morrison tells of Linden Arden (outlaw? rebel? hero?) and his time spent taking the law into his own hands. Morrison truly lets rip on this short song, and the song's last line: "living with a gun", usher in 'Who Was That Masked Man' a rather weaker variant of 'Linden Arden..'.
–> Patrick Humphries (The Complete Guide to the Music of Van Morrison )
Atmospheric piano starts 'Linden Arden Stole the Highlights, a song that is way too short at just over 2½ minutes. It is a rather cinematic tale that has the air of an old western about it. The song seems to be referring to an Irish man stranded in San Francisco, having troubles with the locals. The tale has a violent ending which contrasts nicely with the plaintive piano and sensitive touches of bass with added strings to ramp up the emotion. The mythical character isn't allowed to settle down and I wondered if this reflects how Van was feeling with his vacation to Belfast around this time. The vocal is very impressive as his voice in turn goes from high to low, soft to impassioned and (by the end) almost simultaneously pleading and wailing. Your typical music lover might not appreciate the way the vocal performance at the end briefly appears to lose any trace of melody as Morrison screeches in anguish. It is a remarkable performance.
–> Mark Holmes (Van Morrison 20 Best Albums: A Guide (Kindle Edition)
One of the most bizarre yet compelling songs on Veedon Fleece is "Linden Arden Stole the Highlights". Morrison gives the song a vocal that sounds positively possessed, as the melody reaches the upper limits of the singer's range. Essentially an Irish fable, the song contains some unusual imagery, although when you hear Morrison singing lines such as "and he loved the little children like they were his very own", it cannot be truly evoked on paper. One of the most perfectly constructed songs on Veedon Fleece, it seems to create it's own world – and the song is unlike anything in Van Morrison's canon.
–> P.G. Ward (allmusic.com – Song review)
Lyrics
Linden Arden stole the highlights
With one hand tied behind his back
Loved the morning sun, and whiskey
Ran like water in his veins
Loved to go to church on Sunday
Even though he was a drinking man
When the boys came to San Francisco
They were looking for his life
But he found out where they were drinking
Met them face to face outside
Cleaved their heads off with a hatchet
Lord, he was a drinkin' man
And when someone tried to get above him
He just took the law into his own hands
Linden Arden stole the highlights
And they put his fingers through the glass
He had heard all those stories many, many times before
And he did not care no more to ask
And he loved the little children like they were his very own
He Said, "Someday it may get lonely."
Now he's livin', livin' with a gun
Cover Versions
Mick Flannery
–
Sources