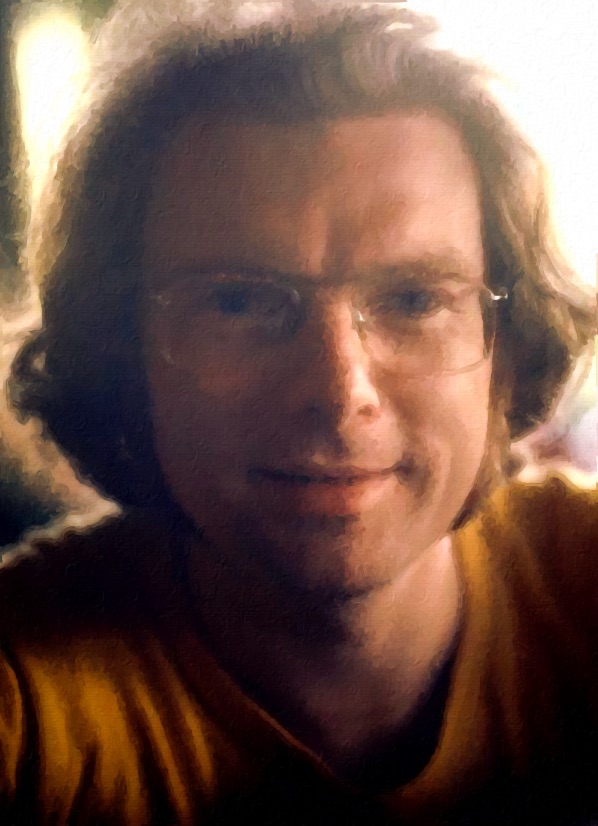 TOC
Facts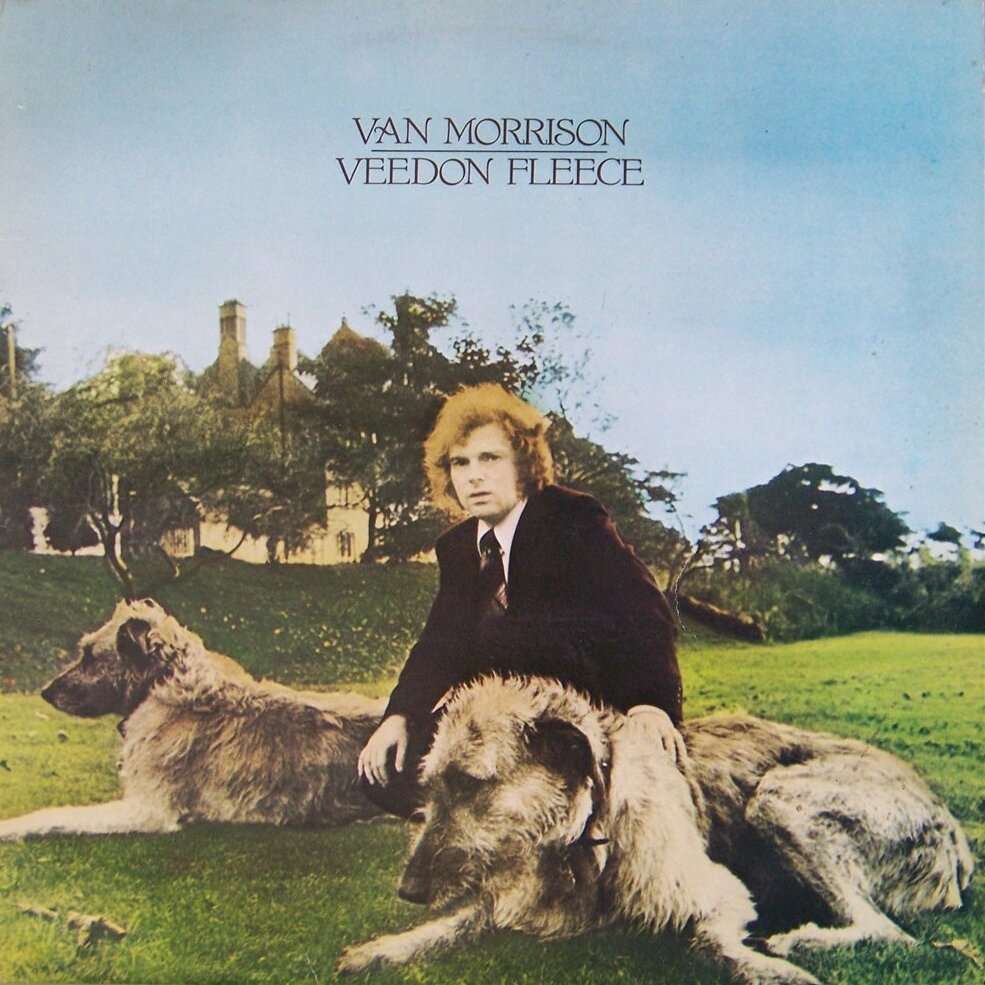 Wikipedia:
"You Don't Pull No Punches, but You Don't Push the River" is a nine-minute song by Van Morrison. It appears on the album Veedon Fleece, released in 1974.
"You Don't Pull No Punches, but You Don't Push the River" was written on Morrison's three week trip to Ireland in October 1973, along with seven other songs that featured on Veedon Fleece.
According to Morrison's biographer Johnny Rogan, the song begins as a love song celebrating a young girl's childhood and then goes into a journey along the west coast of Ireland and then suddenly goes into a mythological search for an object he calls the "Veedon Fleece". The Veedon Fleece, a phrase from the song, was used as the title of the album. Steve Turner believes that "The Veedon Fleece … appears to be Van's Irish equivalent of the Holy Grail a religious relic that would answer his questions if he could track it down on his quest around the west coast of Ireland."
Morrison later revealed that he came up with the Veedon Fleece as a character for the song: "I haven't a clue about what the title means. It's actually a person's name. I have a whole set of characters in my head that I'm trying to fit into things. Veedon Fleece is one of them and I just suddenly started singing it in one of these songs, It's like a stream of consciousness thing."
A book entitled, Don't Push the River (It Flows by Itself) by Barry Stevens about her use of Gestalt therapy was published in 1970. Morrison admitted—that "aside from 'flashes of Ireland'—the song had 'other flashes on other kinds of people. I was also reading a couple of books at the time … [there's] a bit of Gestalt theory in it, too." In the song Morrison refers to William Blake and the Eternals from Blake's The Book of Urizen. This is the first time that Morrison name checks Blake in one of his songs.
Musicians
Van Morrison – guitar, vocal
Teressa Adams – cello
David Hayes – bass guitar
James Rothermel – flute
Nathan Rubin – violin
Jack Schroer – soprano saxophone
Dahaud Shaar (David Shaw) – drums
James Trumbo – piano
Ralph Wash – guitar
Jef Labes – string and woodwind arrangements
Production
Producer: Van Morrison
Engineers: Jim Stern, Dahaud Shaar (David Shaw), Jean Shaar, Elvin Campbell
Photography: Tom Collins
Art Direction: Ed Caraeff
Arrangements: Van Morrison, Jef Labes (string and woodwind)
Remastering: Ian Cooper, Walter Samuel
Live:
Known Performances: 34 (32 times as a medley)
First performance: February 2, 1974 in San Fransisco, US
Last performance: August 8, 2009 in Atlantic City, US
It is almost always part of a medley, here in a version from Reading 2005, Pull no punches starts about 3.33 in:
And here the Montreux 2004 version, again with Streets of Arklow that is gliding into You pull no punches, almost like one song:
Quotes
"The crowning track from Van Morrison's most overlooked – and, according to many people, best – album, Veedon Fleece. Written on a three-week sojourn in Ireland following his divorce from Janet Rigsbee, it couches the theme of spiritual quest in a haunting evocation of his poetic influences. It also contains the blissfully enigmatic line, "And we was contemplating Baba, William Blake and the Eternals, going down to the Sisters of Mercy, looking for the Veedon Fleece", in which Morrison acheives the unique feat of making Albion's poet-painter-mystic sound like the leader of a Sixties soul band."
– The Telegraph.co.uk
'You Don't Pull No Punches' is a pretty long track. [When] that happened, it was just acoustic guitar, bass, drums and piano, and that was the track, and it went the whole distance. It was like a nice sine wave. [Jef Labes later] built the string arrangement around that from the parts that were already played.
– Dahaud Shaar (drummer)
"Morrison's most accomplished composition to date, an experimental peak which took a step beyond even his most ambitious work."
– Johnny Rogan (author)
"You Don't Pull No Punches, but You Don't Push The River" is "the mesmerising nine-minute centrepiece" of Veedon Fleece.
-Jason Anderson (the Uncut Ultimate Music Guide: Van Morrison)
"In 1974, on the hypnotizing "You Don't Pull No Punches, But You Don't Push the River," Morrison was searching for the Veedon Fleece—what he named the album the song came from—and no one has ever figured out what that was.5 The Veedon Fleece seemed to float above the churning music, which soon enough—a lift from an acoustic guitar, a piano thinking it over even as the boat is untied, drums on the offbeat, a flute as second mind, strings as a single rhythm instrument—was that river itself. There was a feeling caught in Once Upon a Time in the West, not even the movie, merely the title; suspense rose like a cloud. "The real soul people, the real soul people," Morrison chanted, pointing toward "the west coast," though he didn't say of what; as he summoned William Blake and the Eternals they were a band, just as the Sisters of Mercy he called for would become one, and together they sought the Veedon Fleece, but now the bridge was underwater, every shape shifting as you tried to see your way to the bottom. The nearly nine minutes of the song went by like wind."
– Greil Marcus – When That Rough God Goes Riding: Listening to Van Morrison (2010)
"`You Don't Pull No Punches But You Don't Push the River' Morrison's mood was clearly expansive and open to discovery and is reflected as such in the song titles on this record. When on 26 November 1922 Lord Carnavon asked Howard Carter what he could see on peering into the gloom of the newly opened tomb of Tutankhamen, he supposedly said that he could see `Things … wonderful things' This is a way of seeing into `You Don't Pull No Punches But You Don't Push the River': it is hard to know where to look first, so abundant and startling are its contents. The final, orchestrated note at 8.41 is the drawing to a halt of an extraordinary journey. Where have we arrived, and where have we been? All is the same, yet everything seems changed – this is the power of art."
– Peter Mills. Hymns to the Silence: Inside the Words and Music of Van Morrison (2010)
"The lyrics, while still occasionally unfathomable to me, often revert back to that introspective style that he mastered on previous records, particularly on the brilliantly titled You Don't Pull No Punches, But You Don't Push the River. It is the nearest thing to a title track on the album with references to the album title – a term that he is said to have invented, which, for me, congers up visions of 'Jason and the Argonauts'! The first two verses appear to be a childhood memory of a country visit, but I then soon lose the trail. William Blake and The Sisters of Mercy get a name check, though their celestial purpose isn't immediately clear to me. Van is in such persuasive form; I care not a jot. The only clue I could find about the song's potential origin was from dear old Wikipedia. It mentions a book published in the early seventies entitled Don't Push the River (it flows by itself) by Barry Stevens. She (yes, she) wrote about her experiences working with Gestalt therapy. Frankly, I think a professor of literature would have their work cut out deciphering the lyrical intentions of this song!"
– Mark Holmes – Van Morrison 20 Best Albums: A Guide (2013)
Lyrics
When you were a child
You were a tomboy
Your soul satisfaction
Way back in shady lane
Do you remember darlin'?
And it's the woman in you
And it's the woman in you
Gimme soul satisfaction
And it takes the child in you to know
The woman and you are one
We're goin' out in the country
To get down to the real soul
I mean the real soul people
I'm talking about the real soul people
We're goin' out in the country
Get down to the real soul
We're gettin' out to the west coast
Shining our light into the days of bloomin' wonder
Goin' as much with the river as not, as not
I'm goin' as much with the river as not
Blake and the Eternals
Standin' with the Sisters of Mercy
Looking for the Veedon Fleece
You don't pull no punches
But you don't push the river
Goin' as much with the river as not
We're goin' out in the West
Down to the cathedrals
We're goin' out in the West
Down to the beaches
And the Sisters of Mercy
Behind the sun
Behind the sun
And William Blake and the Sisters of Mercy
Looking for the Veedon Fleece
You don't pull no punches, goin' west
Goin' as much with the river as not
You don't pull no punches
And you don't push the river
And we was contemplating Baba
William Blake and the Eternals
Goin' down to the Sisters of Mercy
Looking for the Veedon Fleece
Live versions
Live Providence 1974:
Live at Winterland in 1974 as a part of a Medley with Caravan, just a small snippet of You Pull No Punches, the medley starts about 1h,06m in (but really you should listen to the whole show 🙂 ):
Cover Versions
Joshua Burnside, 2020,as part of Rave On, Van Morrison – the celebration of the work of the legendary Irish songwriter, curated by Hot Press magazine, to mark Van's 75th birthday, on August 31, 2020. Rave On, Van Morrison includes over 75 videos by artists from the island of Ireland:
–
Sources
Wikipedia
Peter Mills. Hymns to the Silence: Inside the Words and Music of Van Morrison (2010)
Mark Holmes – Van Morrison 20 Best Albums: A Guide (2013)
Rogan, Johnny (2006). Van Morrison: No Surrender
Greil Marcus – When That Rough God Goes Riding: Listening to Van Morrison (2010)
the Uncut Ultimate Music Guide: Van Morrison
ivan.vanomatic.de (wonderful website for VM statistics)