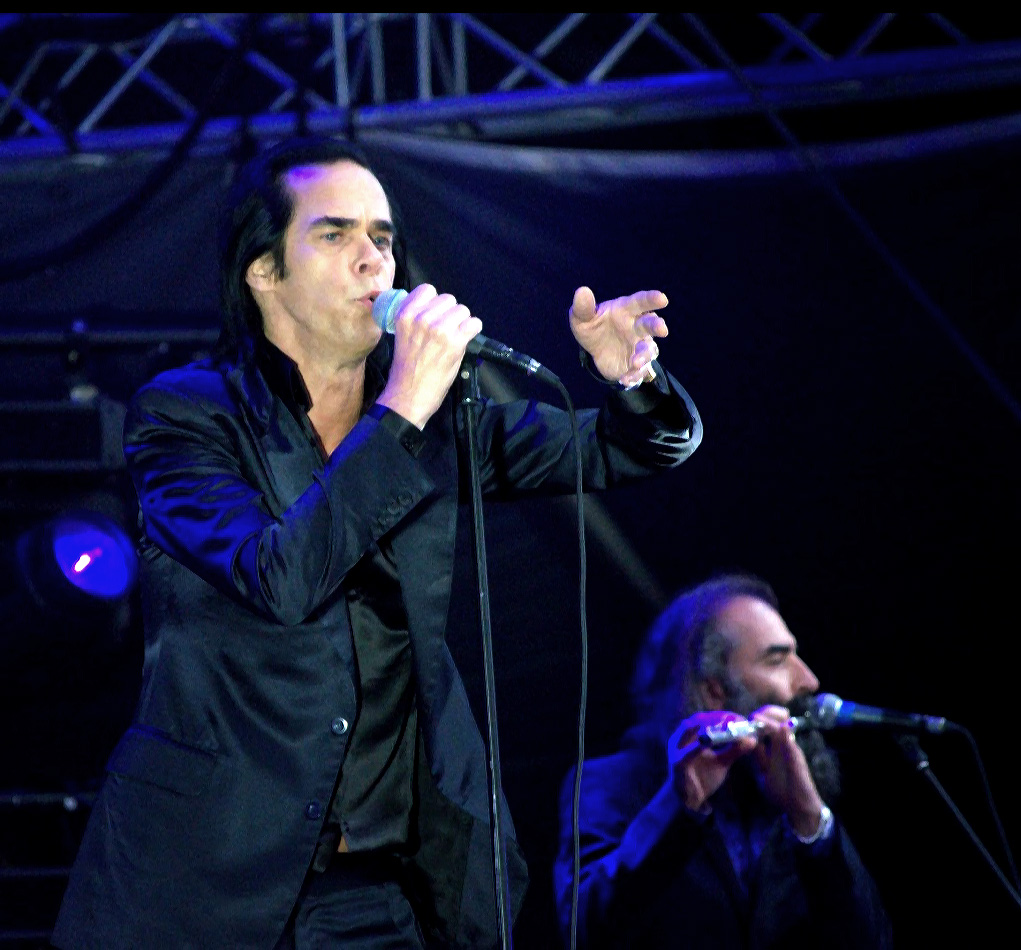 Go son, go down to the water
And see the women weeping there
Then go up into the mountains
The men, they are weeping too
Father, why are all the women weeping?
They are weeping for their men
Then why are all the men there weeping?
They are weeping back at them
The Weeping Song is a song by Nick Cave and the Bad Seeds appearing on their 1990 album The Good Son. It was released as a single September 17 in 1990 by Mute Records.
The song seems dark in the lyrics, but more uplifting and a bit like Gene Pitney's Something gotten hold of my heart (covered by Nick Cave and The Bad Seeds on an earlier album). It has changed quite a bit live over the years, it has become a more "chugging" foreboding hymn, and it seems as fresh today as it did 30 years ago.
The single had a slightly different mix than the one on the album.
The official video, The Weeping Song, is a contrasting experience. A gut wrenching call and response duet between Cave and Bargeld and a silly/ bad/weird uplifting dance video :
Blixa Bargeld – lead vocals, guitar
Nick Cave – lead vocals, piano
Mick Harvey – bass guitar, vibraphone, shaker
Kid Congo Powers – guitar
Thomas Wydler – drums
I'm lucky to have seen it live a few times , it is always a concert highlight.
Glastonbury 2009:

The Weeping Song is actually a duet between Cave and fellow Underwood obsessive and bandmate Blixa Bargeld, who between them create an astonishing, back-and-forth dramatic tale of loss, horror, and sadness…The Weeping Song takes Cave's ear for theatrical, almost Biblical imagery and lets it loose on a deceptively peaceful arrangement. Thomas Wydler adds just enough punch to his drumming when it counts, though, while Bargeld's quiet guitar lines suddenly cut through just when needed, adding to the miniature climaxes right before each chorus. Bargeld and Cave trade their lines with split-second timing, and Mick Harvey adds what almost sounds like flamenco percussion as well.
– Ned Raggett (allmusic)
Town Hall NYC 2014:

"Here, exchanges between Cave and the sepulchral-toned Bargeld find salvation in the darkest of comedy: "Father, why are all the children weeping? / They are merely crying, son / O are they merely crying, father? / Yes, true weeping is yet to come". Featured on this reissue's second disc, the video is equally tongue-in-cheek, with Cave and Bargeld swigging retsina in a rowing boat tossed on a bin-bag sea."
– Abi Bliss (Drowned in Sound)