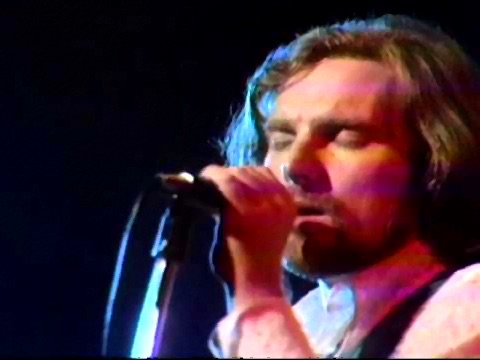 "I could hear the radio like it was in the same room. I don't know how to explain it … How can you hear someone's radio from a mile away, as if it was playing in your own house? So I had to put that into the song – it was a must."
– Van Morrison
[vc_row][vc_column][vc_message message_box_color="mulled_wine" icon_fontawesome="fa fa-quote-left"]Yeah the caravan is on its way
I can hear the merry gypsies play
Mama mama look at Emma Rose
She's a-playin with the radio[/vc_message][/vc_column][/vc_row]
TOC
Facts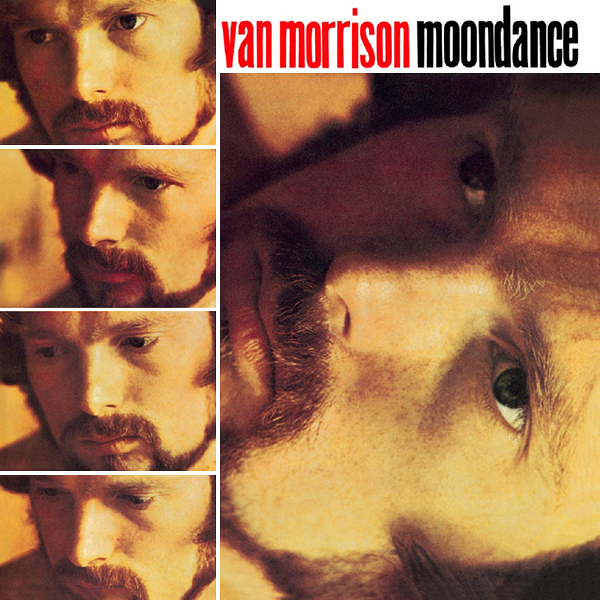 Wikipedia and us:
"Caravan" is a song written by Van Morrison and included on his 1970 album, Moondance. It was a concert highlight for several years and was included as one of the songs on Morrison's 1974 acclaimed live album, It's Too Late to Stop Now.
It was also performed by Morrison with The Band in the 1978 film by Martin Scorsese entitled The Last Waltz, which commemorates The Band's last concert appearance together before ceasing to tour, on Thanksgiving Day 1976.
For me these three versions (mentioned above) of Caravan are equally important and equally great.
The Moondance Deluxe edition has 7 different versions/takes of the song, all well worth checking out.
The extended edition of It's Too Late to Stop Now has two versions of Caravan, one from The Rainbow in London (a fast version) and one from The Troubadour in Los Angeles, both fantastic!
"Caravan" was originally recorded on 30 July 1969 at Mastertone Studios in New York City with Lewis Merenstein as producer.
The theme of the song is about gypsy life and the radio which are both images of harmony. Music critic Johnny Rogan described it as "a romantic portrayal of gypsy life and a testimony to [Morrison's] love of radio." Van Morrison also based the song on real memories while living in a rural house in Woodstock, New York, where the nearest house was far down the road.
According to Rogan, "Caravan" contains some of Morrison's "most attractive vocal dynamics."
Musicians
Van Morrison – vocals
John Klingberg – bass guitar
Jef Labes – piano
Gary Mallaber – drums
John Platania – guitar
Jack Schroer – alto saxophone
Collin Tilton – tenor saxophone
Production
Producer: Van Morrison
Bob Cato – design
Steve Friedberg – engineering
David Gahr – photography
Alan Light – liner notes
Tony May – engineering
Lewis Merenstein – executive production
Janet Planet – liner notes
Neil Schwartz – engineering
Elliot Scheiner – engineering
Shelly Yakus – engineering
Live:
Known Performances: 180
First performance: June, 1969 in New York, US
Last performance: October 14, 2014 in Rancho Mirage, US
The Rainbow, London, July 24, 1973:
"With eyes closed, Morrison looked intent on every word—including the chorus's iconic "la-las"—before taking a break to introduce his performers. Each section of his orchestra solo'd in hypnotic fashion before the stage lights dimmed and the song seemingly came to a close. And then Morrison and his Caledonia Soul Orchestra burst into a dizzying finale, with the chant "turn it up, turn it up, a little louder" never seeming more fitting."
– The Daily Beast
Winterland Ballroom in San Francisco, November 25, 1976 ( The Last Waltz with The Band):
I love the abandon of "Turn it up, turn it up, little bit higher, radio" becoming by the next phrase "Turn it up, that's enough." You can have too much fun, you know. He snarls "radio" with a hard "a", and proudly punches "electric light" with a voice somewhere between Belfast and Alabama. "In the days before rock'n'roll" there was the poet Paul Durcan down on his knees, tuning to Luxembourg and Athlone, spellbound by those wireless knobs – now Van the Man is strutting like a rooster, slashing at the air and clumsily jumping on the caravan painted red and white. The radio is indeed the free world…

Before the end of the clip, filmed by Martin Scorsese for The Last Waltz –… he leaves the stage abruptly, defiantly, swaying slightly, supremely confident he's leaving the field for the Band to play out – leaving the future unwritten and open. He's not been sent off; he's walking away freely. Enough is enough. Cavorting about in a glistening, purple-brown jumpsuit, throwing arms and essaying high kicks, he is a wonderfully silly joy to behold. He looks a bit like Paul Scholes about to stumble into a tackle on a particularly bad night in Europe. He also looks like he's really enjoying himself.
Turn it up, turn it up.
– Michael Wagg (The Guardian)
Quotes
"With "Caravan" one might begin to remember the early Impressions: the instantaneous aura of fantasy and desire that Curtis Mayfield created for "Gypsy Woman" tumbles down again as a fanfare on piano and the roll of drums and guitar open a composition of seductive grandeur. "Caravan" is a strange song; the images are easily real and the music is profoundly comforting, yet there's the edge of a story here that fades without ever revealing all it has to tell. "Now the caravan has all friends/Yes, they'll stay with me until the end…Gypsies…tell me all I need to know…" Woven between the fragments and framed by the textures of the horn with blazing imagination: "Turn up your radio/And let me/Hear the song/Turn on your electric light/So we can get down/To what is really wrong." The singer moves from the gypsy campfire to his lover and back again, with a lovely sort of affection. Van's singing is pure expression, pure sound; the band moves off and then forward again. A graceful soprano saxophone holds notes behind Van's words: "Now, the caravan is painted red and white/That means everyone is staying overnight…"
– Superseventies.com
"This celebratory shot of Van Morrison-style R&B is as infectious as it is joyous, with scores of horns pumping memorable melody lines to Morrison's soulful vocal. The lithe mid-tempo groove is buoyed by rolling, rhythmic piano, acoustic guitar accents, and a bouncing bass line with the end of each verse punctuated by syncopated burst, with punching horns matching Morrison's jubilant "La, la, la's.""
– Tom Maginnis (Allmusic)
"Caravan, with its plea to the "barefoot Gypsy player round the campfire sing and play", and its exhortations to "turn it up, little bit higher radio", seems to nod to how technology has particularly altered the relationship between travelling and music. Once we had the troubadour going from town to town, singing tales of love. Now the radio has become our troubadour of sorts."
– Laura Barton (The Guardian)
"The magnificent version of 'Caravan' on It's Too Late to Stop Now (Van Morrison's most enjoyable album, unarguably, so don't even think about arguing) sounds to me like it could be played over the closing credits of the best film you've ever seen; and if something sounds like that to you, then surely by extension it means that it could also be played at your own funeral. I don't think this is overdramatizing the importance of one's own life. Not all films have to be like Lawrence of Arabia or Apocalypse Now, and you'd have to have been pretty unlucky, at least in our part of the world (and if you walked into a bookshop and bought this book, you live in the part I'm talking about), not to have experienced a few moments of joy or pure hope or clenched-fist triumph or simple contentment amongst all the drudgery and heartbreak and pain. To me, 'Caravan' recognizes and synthesizes all of it, and the fact that what it produces from the whole extraordinary mess is something that sounds cheerful doesn't mean that the song is trite."
– Nick Hornby (31 Songs 2003, Songbook in the US, book)
CARAVAN: Another song from Moondance that has been a concert highlight for decades. Morrison performed it, complete with a memorable high-kicking dance, in The Last Waltz, Martin Scorsese's concert film about The Band from 1976. Robbie Robertson told me in an interview: "That's when he became 'Van the Man'. I thought it was spectacular and it was all improvised."
– The Telegraph (Van Morrison: 30 Essential Songs)
Lyrics
Yeah the caravan is on its way
I can hear the merry gypsies play
Mama mama look at Emma Rose
She's a-playin with the radio
La, la, la, la, la, la, la
La, la, la, la, la, la, la
Yeah the caravan has all my friends
Yeah they'll stay with me until the end
Gypsy Robin, Sweet Emma Rose
Tell me everything I need to know
La, la, la, la, la, la, la
La, la, la, la, la, la, la
Turn up your radio
And let me hear the song
Switch on your electric light
Then we can get down to what is really wrong
I long to hold you tight so I can feel you
Sweet lady of the night I shall reveal you
Turn it up, turn it up, little bit higher radio
Turn it up, turn it up, so you know, radio
La, la, la, la, la, la, la
La, la, la, la, la, la, la
Yeah the caravan is painted red and white
That means everybody's staying overnight
Yeah, a barefoot gypsy player round the campfire sing and play
And a woman tells us of her ways
La, la, la, la, la, la, la
La, la, la, la, la, la, la
Turn up your radio and let me hear the song
Switch on your electric light
Then we can get down to what is really wrong
I long just to hold you tight so maybe I can feel you
Sweet lady of the night I shall reveal you
Turn it up, turn it up, little bit higher, radio
Turn it up, that's enough, so you know it's got soul
Radio, radio turn it up, hum
La, la, la, la, la, la, la, la, la, la, la, la
Live versions
Coconut Ballroom, Santa Cruz, CA, USA, October 1, 1978:
The Point, Dublin 1989 (audio):
Cover Versions
Hozier:
The Marcus King Band:
Counting Crows -Live at the Rock and Roll Hall of Fame 1993 (audio)
–
[vc_row][vc_column][vc_message message_box_style="outline" icon_fontawesome="fa fa-link" css_animation="bounceIn"]
Check out:
[/vc_message][/vc_column][/vc_row]
Sources
Wikipedia
Nick Horby – 31 Songs (2003)
ivan.vanomatic.de (wonderful website for VM statistics)