Most Of The Time (my fav song from the album):

From Wikipedia:
| | |
| --- | --- |
| Released | September 18, 1989  |
| Recorded | Early 1989 |
| Genre | Rock |
| Length | 38:46 |
| Label | Columbia, Four Men with Beards |
| Producer | Daniel Lanois |
Oh Mercy is the 26th studio album by American singer-songwriter Bob Dylan, released in September 1989 by Columbia Records. Produced by Daniel Lanois, it was hailed by critics as a triumph for Dylan, after a string of weaker-reviewed albums.Oh Mercy gave Dylan his best chart showing in years reaching #30 on the Billboard charts in the United States and #6 in the UK.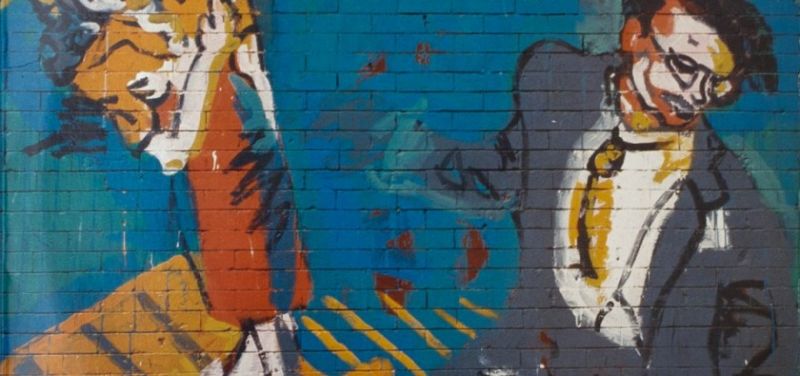 While recovering from a hand injury in December 1987, Dylan wrote "Political World", his first new song in a long time. According to his autobiography, the lyrics for "Political World" came to him spontaneously and were easy to write; though no melody was composed, he came up with 20 verses.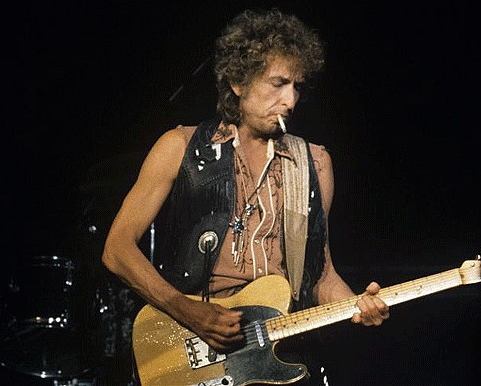 The onset of inspiration did not stop there. Days later (during the first week of 1988), he wrote verses for a second song, "What Good Am I?", over the course of one evening. The next day, he wrote another called "Dignity". Unlike his previous two songs, "Dignity" was written with the rhythm, tempo, and melody all in Dylan's head. Completed over the course of an afternoon and evening, Dylan composed the song after hearing of Pete Maravich's death.
Over the next month or so, Dylan composed many more songs (20 by his estimate), including "Everything Is Broken", "Disease of Conceit", and "What Was It You Wanted?" Melodies were written for only a few of them. In the meantime, Dylan's injured hand was healing well; he was encouraged by his doctor to play guitar again. Dylan began playing concerts again soon after his recovery.
As Clinton Heylin reports, while promoting The Traveling Wilburys in the fall of 1988, George Harrison discussed some of Dylan's upcoming work. "Harrison enthused about Dylan's new songs…informing a skeptical world that the experience of recording the Wilburys had given him the urge to write again."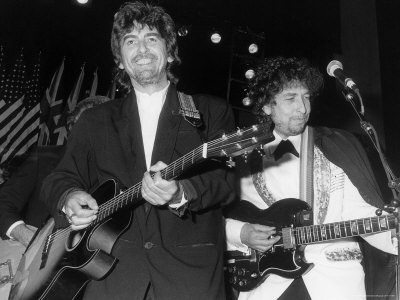 Harrison was not the only peer to receive a preview of Dylan's next album. Earlier that year, Bono, lead singer of U2, paid Dylan a visit at his home. When he asked Dylan if he had written any new songs, Dylan showed him the ones stored in his drawer. Bono urged him to record the songs, but Dylan was reluctant.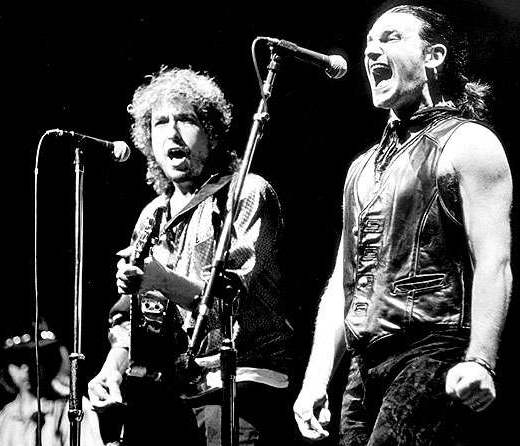 In a 1989 interview, Dylan said, "Bono…suggested that Daniel [Lanois] could really record them right. Daniel came to see me when we were playing in New Orleans last year and…we hit it off. He had an understanding of what my music was all about. It's very hard to find a producer that can play…and [still] knows how to record with modern facilities. For me, that was lacking (in) the past."
Daniel Lanois on 'The Making Of' Bob Dylan's 'Oh Mercy':

Michael Gray (THE BOB DYLAN ENCYCLOPEDIA):
A confident staunching of the flow, with an album that is accessible, authoritative and substantial. Attentively written, vocally distinctive, musically warm and produced with uncompromising professionalism, this cohesive whole is the nearest thing there is to a great Bob Dylan album of the 1980s. DANIEL LANOIS' determination to wrest such an album out of Dylan, and the plangent panache his production spreads across a variable collection of material, made for something overrated at the time (understandably, after what had gone before); but it remains a singular, welcome item in Dylan's huge back-catalogue. An honourable minor work, well-received by the public and reviewers, and marred only by the feeling that Dylan has one eye on that public approbation:
that he is asking if this is the sort of album people want from him. It's all just a little too careful, guarded and stiff to be great Bob Dylan. Standout tracks: 'Where Teardrops Fall', 'Ring Them Bells', 'Most of the Time', 'What Was It You
Wanted?' Tracks recorded but not selected: 'Dignity' and 'Series of Dreams'.
The making of the album is the subject of the fourth of the five main sections in Dylan's vivid memoirs, Chronicles Volume One, including thoughts on how the album turned out and on what he might have done differently if making the album again.
–
Here is a fantastic live version of "Man In The Long Black Coat" from Fürth Stadthalle, Germany 1995:
From Rollingstone.com review by ANTHONY DECURTIS:
Oh Mercy can perhaps best be thought of as a collaboration between Dylan and producer Daniel Lanois. Lanois, who most recently produced the Neville Brothers' extraordinary album Yellow Moon, hooked Dylan up with members of the Nevilles' band — guitarist Brian Stoltz, bassist Tony Hall, drummer Willie Green and percussionist Cyril Neville — and fashioned evocative, atmospheric soundscapes that elicit every nuance of meaning from Dylan's songs while never overwhelming them. Dylan's lyric style on Oh Mercy — a plain-spoken directness with rich folkloric and Biblical shadings — finds an ideal setting in the dark, open textures of Lanois's sonic weave.
The thematic context for Oh Mercy is defined in "Political World," a churning rocker stricken with anxiety and despair, and "Everything Is Broken," a rollicking catalog of psychic dislocation. The cultural breakdowns chronicled in those songs are mirrored on a more personal level in the dreamy ballads "Most of the Time," a love song of taunting regret in Dylan's characteristic manner, and the self-examining "What Good Am I."
.. read more @ rollingstone.com 
–
Ring Them Bells (Live at The Supper Club, November, 1993, New York, NY):

Track listing:
"Political World" – 3:43
"Where Teardrops Fall" – 2:30
"Everything Is Broken" – 3:12
"Ring Them Bells" – 3:00
"Man in the Long Black Coat" – 4:30
"Most of the Time" – 5:02
"What Good Am I?" – 4:45
"Disease of Conceit" – 3:41
"What Was It You Wanted" – 5:02
"Shooting Star" – 3:12
My Ratings (0-10):
Outtakes:
When Rolling Stone magazine wrote "it would be unfair to compare Oh Mercy to Dylan's landmark Sixties recordings", author Clinton Heylin countered this remark, arguing that the Oh Mercy sessions had the songs to compete with Dylan's most celebrated work. A few of these songs were not issued on the album, but they soon found their way into private circulation where they acquired a strong reputation among critics and collectors.
One of Dylan's most ambitious compositions, "Series of Dreams" is given a tumultuous production from Daniel Lanois. The lyrics are fairly straightforward, giving a literal description of the turmoil encountered by the narrator during a "series of dreams." However, the descriptions quickly unfold into a set of highly evocative verses.
–
During a Sound Opinions interview broadcast on Chicago FM radio, Lanois told Chicago Tribune critic Greg Kot that "Series of Dreams" was his pick for the opening track, but ultimately, the final decision was Dylan's. Music critic Tim Riley would echo these sentiments, writing that "'Series of Dreams' should have been the working title song to Oh Mercy, not a leftover pendant."
Another outtake, "Dignity", was one of the first songs written for Oh Mercy. Dylan viewed "Dignity" as a strong contender for the album, and an extensive amount of work was done on it. However, Dylan was dissatisfied with the recorded results, resulting in his decision to omit it.
–
The two most celebrated outtakes from Oh Mercy's sessions, Dylan would not only perform "Dignity" and "Series of Dreams" live, he would eventually release them. "Series of Dreams" was the final track on The Bootleg Series Volumes 1–3 (Rare & Unreleased) 1961–1991, and it was later included on 1994's Bob Dylan's Greatest Hits Volume 3. "Dignity" was performed live during a 1994 appearance on MTV Unplugged, and the same performance was later issued on the accompanying album. A remixed version of "Dignity" featuring new overdubs was released on Bob Dylan's Greatest Hits Volume 3, while the original Lanois production would not see release until the soundtrack album of the television show, Touched by an Angel.
Two more outtakes, "Born In Time" and "God Knows", were set aside and later re-written and re-recorded for Dylan's next album, Under the Red Sky. Versions of both songs from the Oh Mercy sessions were also included on The Bootleg Series Vol. 8: Tell Tale Signs. "The Oh Mercy outtake of 'Born In Time' was one of those Dylan performances that so surrendered itself to the moment that to decry the lyrical slips would be to mock sincerity itself", wrote an enamored Heylin.
Personnel:
Bob Dylan – vocals, guitar, piano, harmonica, 12-string guitar, organ
Additional musicians
Malcolm Burn – tambourine, keyboards, mercy keys, bass guitar on "Everything Is Broken", "Ring Them Bells", "Man in the Long Black Coat", "Most of the Time", "What Good Am I?", "What Was It You Wanted"
Rockin' Dopsie – accordion on "Where Teardrops Fall"
Willie Green – drums on "Political World", "Everything Is Broken", "Most of the Time", "Disease of Conceit", "What Was It You Wanted", and "Shooting Star"
Tony Hall – bass guitar on "Political World", "Everything Is Broken", "Most of the Time", "Disease of Conceit", and "Shooting Star"
John Hart – saxophone on "Where Teardrops Fall"
Daryl Johnson  – percussion on "Everything Is Broken"
Larry Jolivet – bass guitar on "Where Teardrops Fall"
Daniel Lanois – production, mixing, dobro, lap steel, guitar, omnichord (performs on all tracks except "Disease of Conceit")
Cyril Neville – percussion on "Political World", "Most of the Time", and "What Was It You Wanted"
Alton Rubin, Jr. – scrub board on "Where Teardrops Fall"
Mason Ruffner – guitar on "Political World", "Disease of Conceit", and "What Was It You Wanted"
Brian Stoltz – guitar on "Political World", "Everything Is Broken", "Disease of Conceit", and "Shooting Star"
Paul Synegal – guitar on "Where Teardrops Fall"
Technical
Malcolm Burn – recording, mixing
Greg Calbi – mastering
Mark Howard – mixing, studio installation
Disease of Conceit – Hammersmith 8-2-1990:
Ring Them Bells – live @ The Supper Club 16 November 1993:

Album on Spotify: