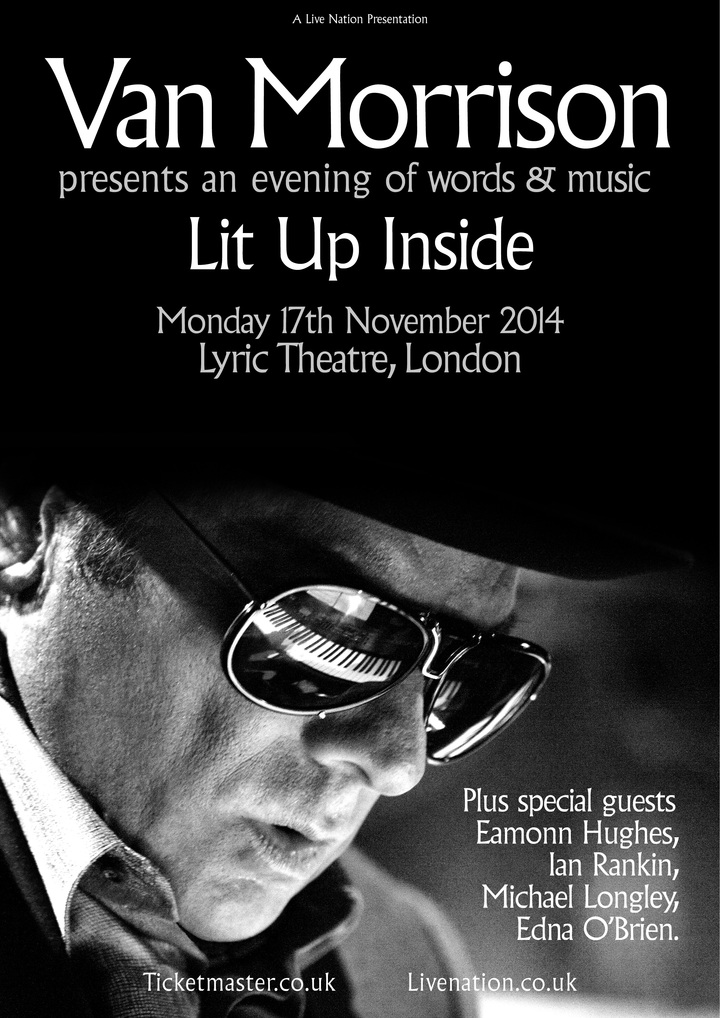 Special event in the Lyric Theatre London to celebrate the launch of his new book 'Lit Up Inside'.
-> Lit Up Inside: Selected Lyrics (Mandatory book!)
So what did we learn? – from telegraph.co.uk
• That he connects with Samuel Beckett, especially in a love of repetition of words and an agreement about having to go on despite a "sense of despair and futility".
• That the song Moondance started as an instrumental, which he had been playing as far back as 1965, when he used to jam on saxophone in Notting Hill with Mick Fleetwood on conga drums. Have I Told You Lately (that I love you) also started as an instrumental.
• That Tore Down a la Rimbaud took eight years to finish – the longest it's ever taken him to complete a song.
• That part of his early song Mystic Eyes was inspired by the scene in Dickens's Great Expectations in which Pip meets Magwitch.
• That he was a big fan of Sixties English folk singer and guitarist Steve Benbow.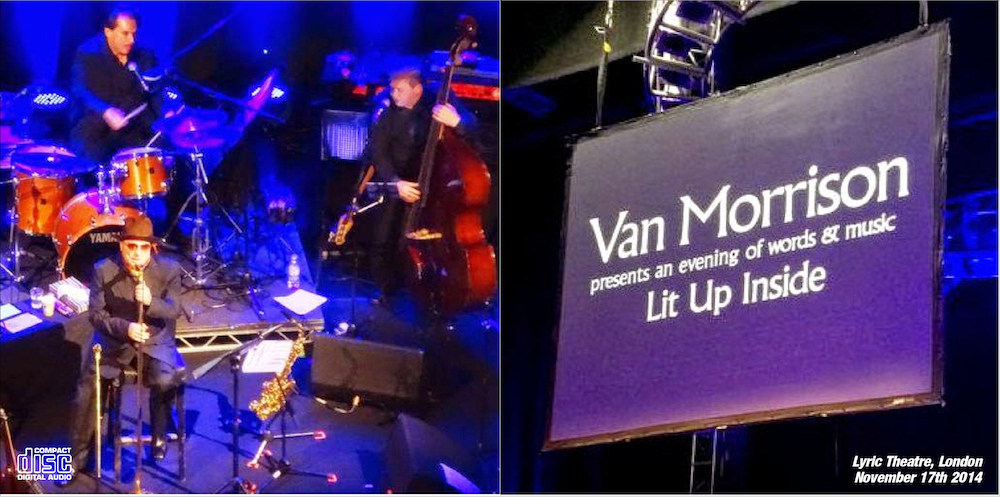 Check out:
-Egil