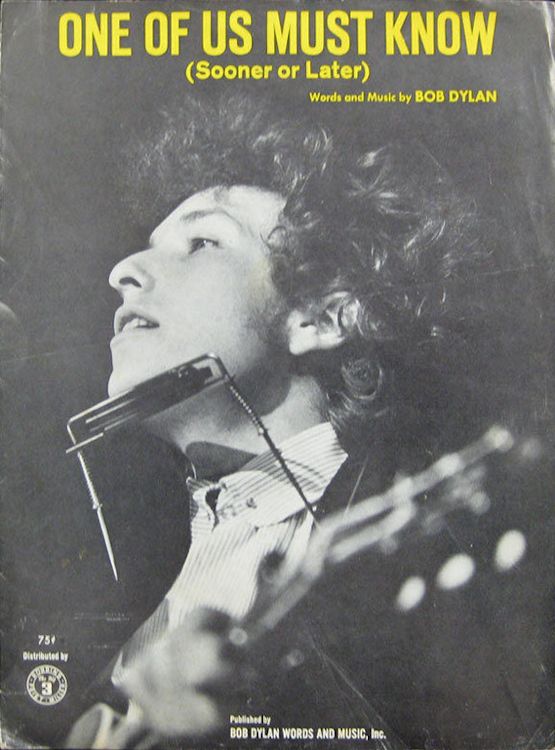 "One of Us Must Know (Sooner or Later)" was recorded January 25, 1966. It is the fourth track on Dylan's 1966 album Blonde on Blonde, and was released as the album's first single that February. The song is an emotional confession of misconnects and apologies from the singer to a young woman he regrets having mistreated.
The song has been performed 60 times live; first one May 19, 1976 & last one August 13, 1997.
It was played 57 times in 1978, 2 times in 1997 & once in 1976.
Henry Levitt Arena
Wichita, Kansas
19 May 1976
Nippon Budokan Hall
Tokyo, Japan
23 February 1978
Universal Amphitheater
Los Angeles, California
7 June 1978
Maple Leaf Gardens
Toronto, Ontario, Canada
12 October 1978
Montage Mountain Performing Arts Center
Scranton, Pennsylvania
12 August 1997
Star Pavilion
Hershey Park Stadium
Hershey, Pennsylvania
13 August 1997